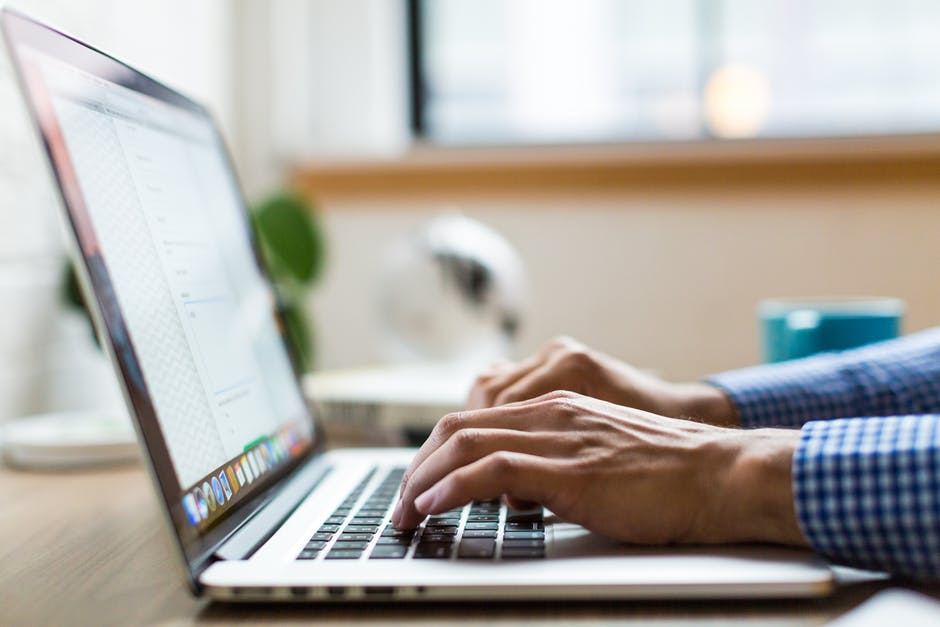 Pen And Paper Not Needed: Best Laptop Accessories for Writers
The old saying is true that says, "You have to spend money to make money." So any serious writer looking to make the wisest career investments needn't look any further than this article.
Below, we've reviewed the top, success-boosting accessories for your most essential writing tool: your laptop. Check out these laptop accessories no writer should be without.
Rain Design mStand Laptop Stand
The point of owning a laptop is it makes it easy to take a powerful workstation with you on-the-go. In other words, they are built for function, not comfort.
But writers know that most of their work involves sitting in one spot, hunched over their laptop for several hours. This is a huge strain on back and neck and a distraction from work.
That's exactly the issue the Rain Design mStand laptop stand was built to address. It raises and tilts your laptop to put the screen at the appropriate angle and eye-level to allow correct posture while working. The aluminum construction is also designed to act as a heat sink to cool your laptop during long hours of use.
Save your back and neck with the mStand starting at $39.99.
EyeDisc Unhackable USB Flash Drive
Don't want your sensitive data or creative work to end up in the wrong hands? Then save it to a USB drive that hands can't unlock.
The boldly-named Unhackable EyeDisc USB Flash Drive by Indiegogo is a more than secure storage device that only you can unlock. In addition to advanced AES-256 encryption, the device requires an eye scan to permit access. With the equipped eye scanner and iris-recognition software, no one but you can access the information stored on your EyeDisc.
Pricing starts at $59 for 32 GB.
Kuzy Keyboard Cover
As we already said, writing means long hours at your laptop. This often entails having drinks and snacks nearby.
This is especially true for those who prefer to do their writing surrounded by the soothing background ambiance of their local coffee shop. Without a waterproof keyboard cover, your work is one spilled latte away from a days-long setback.
Besides, even aside from spills, the daily use of an uncovered keyboard allows dust and other derbris in through the cracks in the keys. Through normal, daily use, these particles build up and eventually impair or damage keyboard function.
A keyboard cover is just good sense for anyone who uses a laptop for business. And for MacBook users, there's none better than the Kuzy MacBook Air Keyboard Cover.
The Kuzy cover custom-fits and completely encapsulates your MacBook keyboard. The flexible silicone material it's made of provides complete protection from spills, dust, and crumbs without impairing keyboard function.
And it's easy to place, or remove, in a hurry. That means the second a spill occurs, you'll simply lift off the cover, and the spill with it. Then, just rinse and dry the cover and put it back on.
And what's the price for such unbeatable protection? That's the best part! You can get yours for under $10.
Sennheiser MB 660 Wireless ANC Headset
Perhaps you're the type of writer who doesn't work well with a lot of background noise. Or you prefer to hear your playlist, and only your playlist, while writing.
For you, there's the Sennheiser MB 660 Wireless ANC Headset. In addition to the top-of-the-line audio quality you'd expect from Sennheiser, the MB 660 includes 3 adjustable levels of noise cancellation.
Few accessories that exist today will minimize outside distractions during work hours as well as the MB 660. And since concentration is a key ingredient of your success as a writer, that's a big deal.
One drawback is it can be tough to track down and expensive once you do. So the real question is, what price would you pay for the ultimate distraction-eliminating accessory?
Seagate Backup Plus Slim
Any writer who doesn't want to lose hours of work because of some stupid mistake keeps their work backed up. Since writing several documents a day can fill hard disc space pretty fast, it's best to get an external hard drive.
Among the best we've found is the Seagate Backup Plus Slim. The drive is available with 1, 2, 4, or 5 TB of space with fast USB 3.0 connection.
It's compatible with PCs and Macs interchangeably, without having to reformat. It even works with the Playstation 4.
All in all, it's well worth $110, right? It's lucky for you, then, that the 1TB model is only $49.99.
Linedock
Now wouldn't it be something if your 1TB external hard drive also lent your laptop several extra hours of use? It is something: the Linedock.
The Linedoc is a 256 GB or 1 TB external hard drive/20,000mAh rechargeable battery for USB-C laptops and mobile devices. It, too, has high-speed USB 3.0 connection and a slim design that fits neatly under your laptop.
It also has 3 USB-C ports, an SD card slot, and a DisplayPort hub. And it supports multiple devices at once.
This portable workstation hub for the busy writer sells for $299.
Moleskine Smart Writing Set
Writers know there's a big difference between how we communicate out loud and how we communicate in writing. The brain works differently, forms sentences differently, and utilizes totally different skill sets for each.
And for some writers, there's just as big a difference between typing and writing on paper. Writing on paper just inspires a different kind of thinking and creativity than typing.
But it's much more difficult to connect and edit information stored on paper. Or, at least it was.
For those of you who wish to combine the creativity inspired by writing in pen and the convenience of digital writing, your wish has been answered. the Moleskine Smart Writing Set was designed to bridge the gap between these two different writing methods. It digitally records your handwritten notes with included pen and notepad and sends them to your laptop or mobile device for easy editing. 
The Moleskine Smart Writing Set is available for under $200.
Best Laptop Accessories For Writers
A laptop isn't all you need for successful writing. You also need concentration, extra storage space, and a comfortable workspace.
These accessories can give you just what you need. Use these laptop accessories to make your most important writing tool even better.
Now, check out 9 Technical Writing Tips To Improve Your Skill.