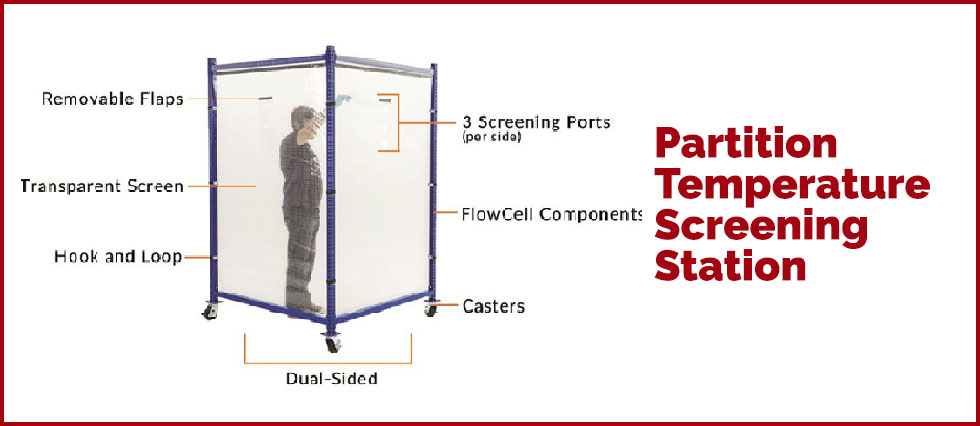 Partition Temperature Screening Station
Photo From 1stoprackservices
Originally Posted On: https://www.1stoprackservices.com/2020/06/11/partition-temperature-screening-station/
Reopening? Temperature Partition Screening Stations Offer Increased Safety.
Low-cost, multi-functional safety partition shields
As business prepare to reopen and bring their workforce back online, safety is a top priority nationwide. Distancing measure require and extra level of safety and preparedness and 1Stop has a solution to help. Safely and effectively screen employees, visitors and or customers as they enter the facility. Easily partition workstations in the office, the warehouse or the factory floor with these Safety Screen Partitions.
Made of standard flow cell rack components, these low-cost temperature screening stations can be easily assembled for immediate use. These partition sections can also be disassembled and reassembled into flow cell flow rack configurations when they are no longer needed*.
These Partition Temperature Screening Stations are L-shaped panels which are each 48" wide x 78" high.
Get back business while ensuring the safety of your employees and customers.
*Additional components for re-configuring flow cell partition into a flow cell flow rack are sold separately.
Contact 1Stop today to learn more information!