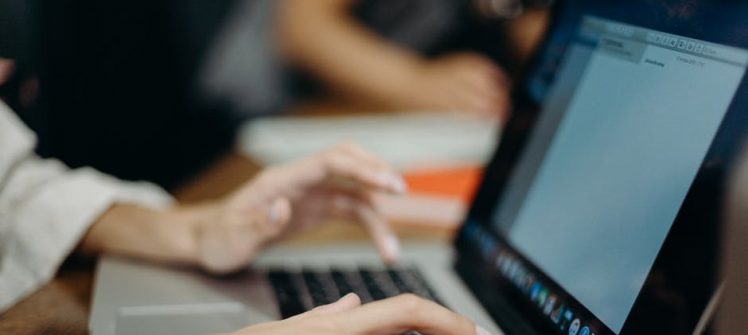 Outsourcing Your Article Writing: 7 Tips for Great Results
In the US alone, there were over 55 million freelancers as of 2018. Considering the number of freelance workers has increased by 3.7 million since 2014, you can expect it'll keep on rising.
As a business owner, you're tired of spending time article writing when you could be doing more important things like running your business. You want to offload the job, but you've heard horror stories about low quality work from outsourced writers.
Yet, if you set yourself up for success from the beginning, you can harness the benefits of outsourcing without any of the downsides. How is that possible? We're showing you today with this guide, the top tips for outsourcing writers.
Want to get off to a great start with your new freelance article writer? Check out these 7 tips for success. Plus, stick around to learn where you can find article writers for an incredible value.
7 Tips for Successful Outsourced Article Writing
In a Deloitte survey of companies who outsource, 59% of businesses say that hiring a freelancer helps cut costs. Meanwhile, 57% agree that outsourcing allows them to focus on core business operations.
There are multiple benefits to outsourcing articles. These 7 tips about how to hire content writers and keep them around for the long run can help.
1. What Kind of Writer Do You Need?
Do you need content that sells your products or content that educates your audience about your services? Are you planning to use your writer for articles alone? Or would it be nice to pass along other projects like white papers, case studies, or landing page copy?
Your answer to these questions determines the type of writer you need. Here's why: you don't want to hire a white paper writer for your blog posts. In this case, you'll be paying more for less complicated work while turning blog readers away with a far too serious tone.
Similarly, make sure you choose a writer with experience in your niche. Don't hire a finance writer for your beauty blog unless you'd like in-depth analyses of the comparative prices of lipstick during economic decline.
2. Brief Your New Writer – In Detail
Standard businesses train their employees – your freelance article writer is no different. After all, if you don't provide your writer with clear instructions from the get-go, how can you expect to get the content you want?
Instructions should include guidelines regarding:
Voice
Style
Formatting
Layout
Don't worry: the longer you work with your freelancer, the less guidance they'll need from you. Get yourself and your new writer off to a great start with a detailed brief, and you'll see higher returns on your investment in the long run.
3. Determine Your Audience
Are you a B2B company marketing your products and services to other businesses? Or does your article content target the end consumers of your products? These two questions refer to the audience of your blog, and it's yet another factor you need to brief your writer on.
4. Pay Your Writer and Pay Them Well
When you're searching for a writer, you'll find freelancers of all experience levels. Should you choose the writer who quotes you the lowest rate? If you care about the quality of your articles, that's a big no.
In the world of outsourced writers, you usually get what you pay for. So, what should you pay for quality writing?
According to the Bureau of Labor Statistics, freelance writers make about $30 per hour on average. That means if you're looking for superior work, you can expect to pay way more than that– often more than twice that amount.
Keep in mind that some writers will trade a lower per-article rate in exchange for the promise of more work in the future. Think about it: the more work they can do for you, the less they have to search for other jobs. If you have the opportunity for a long-term writing relationship, use this tip to find high-quality freelancers at a reasonable price.
5. Articulate Your Communication Style
Do you want your writer to send writing updates daily? Or do you prefer to be as hands-off as possible? Whatever your communication style is, make sure you explain your communication expectations with your new writer and ensure they can adhere to them.
Better yet, find a writer who communicates in the same manner as you. That way, you'll never have to sit up at night wondering what your freelancer is up to and why they haven't reached out in a few days. You and your writer will be on the same page about when to communicate.
One more thing: you also need to choose how you want to interact. You may prefer face-to-face chats or want to keep a written record via email. There's no single right way to correspond with your freelancer; choose the medium that works best for both you and your freelancer.
6. Allow for Creative Freedom
So, you handed your new article writing expert a detailed article outline for your first blog post. You've seen the writer's work, and you know they're good at what they do. Yet when you see the finished product, it reads awkward and disjointed.
What happened?
This is a mistake many newbie outsourcers make: not allowing their freelancers the creative freedom to do what they do best. When you give your writer a detailed outline, you're forcing them to write the way you would write.
Next time, offer a rougher outline. Give your writer the lines within which they need to color rather than a checklist of items to include. Trust us, you'll see the improvements since your freelancer will have the opportunity to add that unique flair you hired them for.
7. Cultivate Long-Term Relationships
What's the whole point of hiring a freelancer to handle article writing for your business? If you're like most companies, you outsource because you want to:
Lower expenses
Improve productivity
Reduce the stress of doing it yourself
That's why fostering long-term relationships with writers is so important. When you work with the same freelancer over time, you've put in the time to train and educate them on your brand already. Now that they can work with little to no direction from you, sit back and watch the new leads roll in.
Content Outsourcing Services You Can Trust
Are you searching for freelance article writing services that do the heavy lifting, so you don't have to? Then order content from iWriter today and start growing your business with a little help from our writer friends!