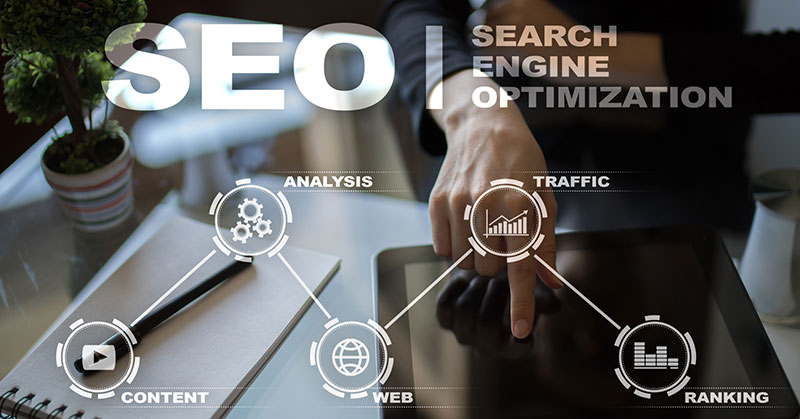 On-Page Vs. Off-Page SEO: What's the Difference?
Originally posted on https://www.samsonwebdesign.co.uk/on-page-vs-off-page-seo-whats-the-difference/
According to this research, 66 percent of marketers consider improving SEO a top inbound marketing priority.
Search engine optimisation attracts people to your website—people you can then turn into paying customers. SEO isn't just a one-step strategy, though. Instead, you need both on-page and off-page SEO to make an impact.
What's the difference, you ask?
Keep reading to find out why both matter to your website strategy.
On-Page SEO
On-page SEO involves the parts of your website you control. Optimising these different areas can give your search engine rankings a boost. The higher the ranking, the more likely people see your website first.
For on-page SEO, it's important your content includes strong, relevant keywords. The keywords you choose should reflect your product, service, or industry.
To improve your on-page SEO, you can create unique, relevant content that includes these keywords.
Google and other search engines will crawl and index your website based on the keywords you use. When someone runs a Google search using this keyword, your website will pop up on the search engine results page (SERPs).
These steps help visitors navigate your website, too.
That way, search engines can index your pages. Meanwhile, potential customers find all the helpful info they're looking for.
By optimising your website with these on-page SEO best practises, you can hit the top of the SERPs and out-rank your competitors.
Title Tags
To start, include your target keywords in the title tag for each page of your website. That way readers and search engines know what your content is about.
Headings
These are usually the largest words on the page. Since they occupy more space, search engines search for your keyword in these headings.
Make sure they accurately reflect your content, too!
Page Content
It's not enough to just put your keyword everywhere.
Make sure you're writing unique page content. That way, there's no conflict with another website. This content should also offer people useful information.
With keyword research, you can determine what your customers are searching for. Then, you can provide them with the content they actually want to read.
URL Structure
Your URL should include the target keyword, too. However, it's important you don't go around changing current URLs. If you do, plan to redirect old ones first.
Alt Text
Image alt text tells search engines and website visitors what the image is before it loads.
Add your target keyword here, too. Search engines will crawl your website looking for that keyword to better understand your content, even if website visitors don't see it.
Page Speed
Your website's page-load speed plays a part in on-page SEO. Google wants to give its users the best possible experience. No one wants to wait around waiting for a slow page to load up.
Make sure your website is optimised for speed.
You can use this tool to determine whether or not you're lagging behind.
Internal Linking
Internal linking sends visitors to another useful page on your website. It helps improve navigation while helping search engine bots get around, too.
Local SEO
According to Google, one-third of all mobile searches are related to location. In fact, two-thirds of smartphone users are more likely to purchase from companies with websites that include location-specific location.
As part of your on-page SEO strategy, don't neglect your local SEO.
That includes creating pages that are specific to your business' location.
Off-Page SEO
Off-page SEO gives your website that much-needed boost by using outside sources. This can include backlinks, social signals, and link relevancy.
Basically, off-page SEO is about giving your website positive exposure from sources off your website.
Backlinks
Backlinks are all about quality, then quantity. When another website links to your content, Google gives your website more domain authority.
That'll give you a boost in the SERPs rankings.
Guest blogging is one way you can get quality backlinks. This method requires you to write a blog post for someone else's website. Then, you link back to your website in the content.
You can also reach out to influencers and bloggers in your industry. Consider joining review and directory sites, too.
Domain Authority
Search engines will rank the strength of your website on a scall of one to 100. This is called your domain authority.
A higher domain authority gives your website preference in search results. As part of your SEO off-page optimisation, you want to ace this score.
Your website's domain authority is measured by:
How long you've had the domain name
The domain name's history
The number of backlinks
The number of 404 pages
By following your on- and off-page SEO best practises, you can boost your domain authority and score high with your ranking.
Social Promotion
Social media posts with a high click-thru-rate attract more traffic to your website. In turn, these visitors can also share your content with their followers. That could give your website a major boost.
Social media posts don't directly boost your ranking, though.
However, improving your organic traffic does. By putting your unique content out there, you can get more people buzzing about your content.
Pretty soon, they'll be buzzing about your business, too!
Local SEO
It's back! Local SEO is an off-page SEO strategy as well.
Make sure your local listings are up-to-date. This will keep your contact information consistent across the web. Update your Google My Business listing, too.
50 percent of consumers who conduct a local search visit the store within a day. Meanwhile, 18 percent of those searches lead to a purchase.
With local SEO as part of your off-page SEO strategy, you can attract local customers to your business and boost sales!
Optimising All Around: On-Page vs. Off-Page SEO
SEO is the way to go! Knowing the difference between on-page and off-page SEO can give your website the ranking boost you're searching for.
Let's get your business to the top! Contact us today to discuss search engine optimisation for your website.