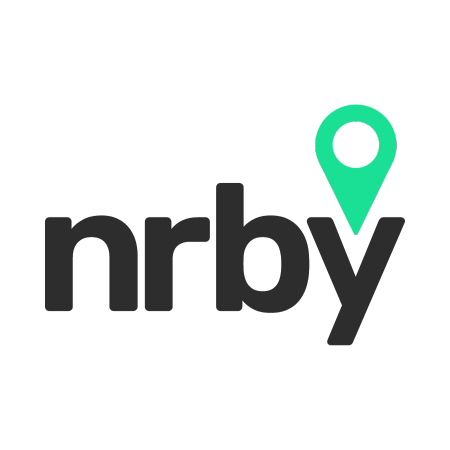 Nrby, Inc. Announces a Strategic Investment by Service Electric Cablevision to Fuel Growth & Innovation
FOR IMMEDIATE RELEASE
Manchester, NH, October 9, 2023— Nrby, a pioneering technology company specializing in location-centric data visualization and management solutions, is delighted to announce a significant strategic investment from Service Electric Cablevision (SECV), a leading provider of cable television, internet, and communication services.  This investment represents a substantial commitment to driving innovation and expanding the reach of Nrby's cutting-edge platform.
Nrby's innovative technology provides its customers with the ability to visualize large, complex datasets, making it an invaluable platform for data-intensive industries such as cable, telecommunications, and utilities.  By leveraging the operator's data effectively, Nrby empowers the field service teams with a mobile-first platform designed to streamline operations, improve workforce productivity, and enhance customer satisfaction. With this focus, Nrby's solutions have quickly gained recognition for their ability to drive efficiency and cost savings.
SECV's investment marks a significant milestone in harnessing Nrby's cutting-edge location-based intelligence platform. This collaboration is set to accelerate Nrby's research and development initiatives, refine and expand its innovative product suite, and enhance its market footprint, paving the way for unprecedented growth and innovation in the industry.
"We are excited to announce our strategic investment in Nrby," said Mark Walter, Senior Vice President of Service Electric Cablevision. "Nrby's innovative technology aligns perfectly with our commitment to providing high-quality services to our customers. We are not just investing in a platform; we are investing in the future of connectivity and customer satisfaction."
Expressing his optimism about the partnership, Nrby's CEO, Kurt Dobbins, said, "Having Service Electric Cablevision as a strategic partner is incredibly exciting. Their investment empowers us to advance our mission of delivering a next-generation, AI-enabled platform and providing our customers with unprecedented business visibility."
United by a mutual commitment to technological excellence and elevated customer experiences, SECV and Nrby, Inc. are crafting a blueprint for the future of broadband networks. By integrating AI and data analytics, this synergistic partnership is not only revolutionizing broadband networks but is also actively sculpting the future digital ecosystem, unlocking boundless potential and opportunities.
For more information about this release please visit https://go.nrby.com/secv-nrby-strategic-investment.
For more information about Service Electric Cablevision, please visit www.secv.com.
About Service Electric Cablevision:
About Service Electric Cablevision (SECV) Service Electric Cablevision, Inc. (SECV) is a leading Pennsylvania provider of residential and business Internet, IPTV, and Phone services and the founder of the cable television industry. SECV continues to deliver new and improved content and products to its customers. The company offers Internet download speeds up to 2 Gig, Plume Whole-Home Wi-Fi, IPTV with Cloud DVR powered by TiVo, convenient features like TV Everywhere (TVE), and more. SECV serves over one hundred (100) Pennsylvania communities in three operating regions with local employees. For more information, please visit www.secv.com.
About Nrby:
Nrby, Inc. is a pioneer in location intelligence platforms, providing real-time insights and smart notifications to businesses worldwide. With the Nrby Platform, organizations can streamline their operations, proactively address issues, and enhance customer satisfaction. For more information, please visit https://nrby.com.
Media Contacts:
Duncan Potter
203.297.3129
Company Contacts:
Paul Palermo, VP Business Development
678.896.3741
Scott Young
Director of Marketing
610.432.2210
#Nrby  #SECV   #connectivity  #businesstransformation  #cable
Originally posted On: https://syndication.cloud/nrby-inc-announces-a-strategic-investment-by-service-electric-cablevision-to-fuel-growth-innovation/