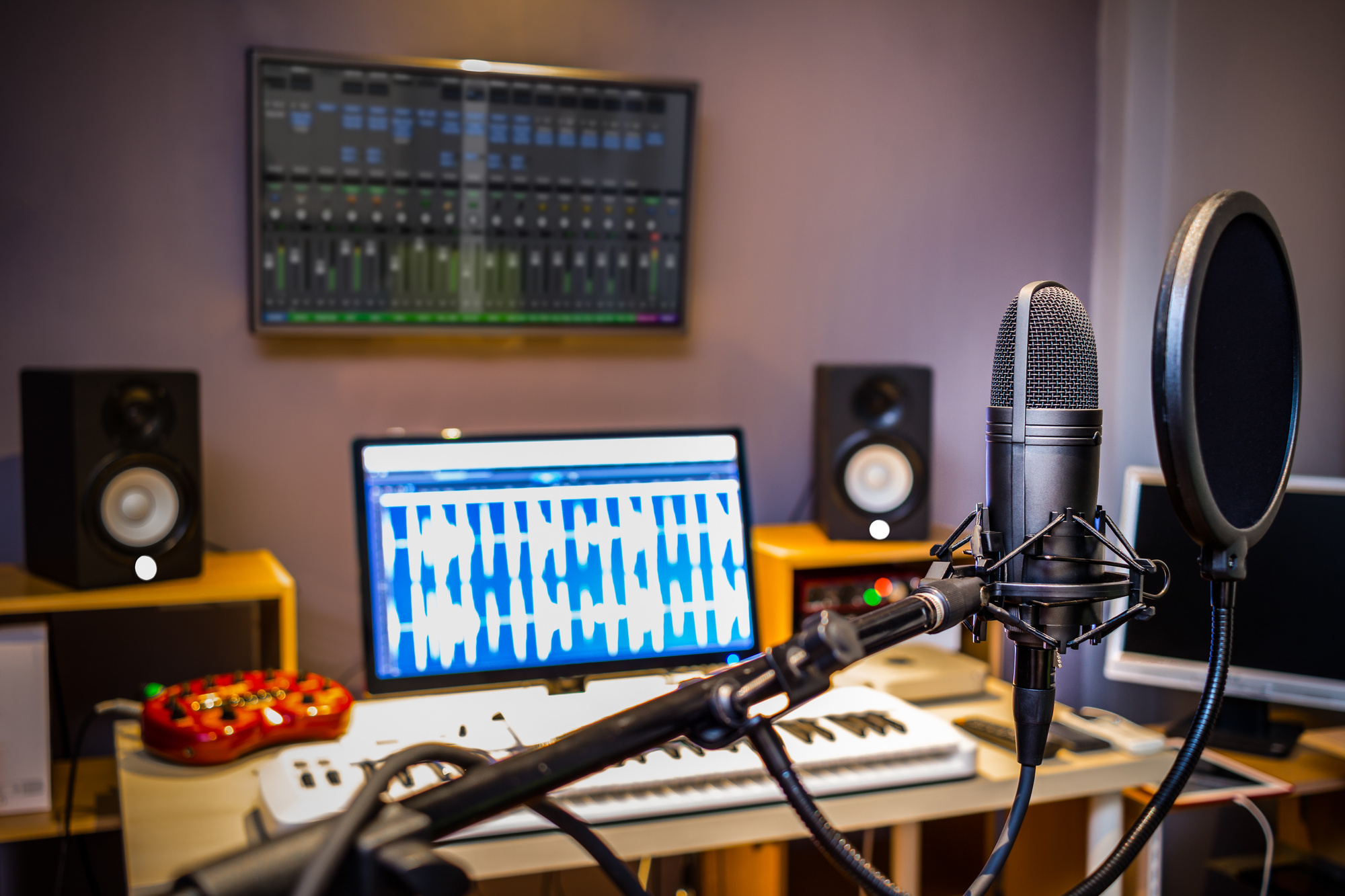 No More Podcasts: How to Promote Your Podcast and Grow Your Audience
About 68 million Americans listen to podcasts on a monthly basis. This form of data sharing is particularly popular among millennials who hold college degrees.
If you're starting a new podcast, creating and marketing it can feel a bit overwhelming. But with our 10 tricks, you'll successfully spread the word about your new podcast and recruit new followers.
Want to know how?
Here, we'll share the best tips about how to promote a podcast.
How to Promote a Podcast in 10 Easy Steps
Maybe you've already aired a few episodes. Maybe you're just tossing the idea around. Either way, following these guidelines will spread the word about your upcoming or available podcast.
1. Create a Website
If you haven't created a website for your podcast yet, do it.
Websites are an easy way for listeners to access the recording itself, view upcoming news and topics and find out more information.
Additionally, you'll find as you create episodes there's more information you would like to share with the audience. Perhaps you interviewed an author and would like to share a link to his or her book. Whatever the case is, for these frequent occurrences, your website will come in handy.
Try to pick a domain that involves the name of your podcast to encourage brand recognition and use a responsive web design. Writer Mike Taylor recommends using WordPress because it automatically creates the proper RSS feed for your audio. Furthermore, it's easy to use.
2. Compile an Email List
Many entrepreneurs and podcast creators assume email lists are an ancient method of communication. Quite the opposite is true: these lists remain a valuable marketing asset.
Email lists have several advantages, the most pronounced being they are a convenient way to keep in touch with listeners and reach out to new audiences. But their convenience also lies in the fact that they are not social media.
Social media sites are owned by other companies, who change their algorithms regularly. That means for any podcast creator attempting to get word of their new show out there, they have to change everything about their social media profiles and comments frequently.
Furthermore, emails allow you to reach up to 85% of the world's population.
3. Use Social Media
It's true social media can be a bit of a hassle, but it's an invaluable marketing tool.
First off, it's mostly free. Small podcasts can squeeze in their information to attract new listeners.
But it also reaches about 62% of the world's population. In fact, 75% of marketers report social media exposure increased traffic for their company. It can do the same for your podcast.
Using social media correctly takes more than a quick post. Comments should be brief, contain images and be posted regularly. Always pay attention to posting times, as each site has optimal days and hours where your comment, tweet or post will get the most exposure.
Facebook, for example, has the highest click-through rate between 1 and 4 p.m. on Wednesdays.
4. Make It Accessible
Make your podcast easy to listen to on all devices, convenient to download and available for individuals with a disability.
On your website, use a plugin that will detect the device being used. These software programs reconfigure your site to fit whatever device it's being viewed on.
For the audio, utilize a media player that uses Javascript and HTML5. If it has fallbacks, even better; this will offer greater compatibility.
Finally, don't forget about individuals who may not be able to hear your podcast or individuals who might not have earbuds handy. Include professional closed captioning to reach a wider audience.
5. Choose a Good Podcast Hosting Platform
Your hosting platform makes a huge difference in the quality of your podcast. Let's face it: no one wants to listen to shoddy audio. If you have a professional, high-quality podcast, you're more likely to engage and retain listeners.
Platforms can offer easy editing methods, data information and storage options. They also allow you to distribute your podcast and share it on social media. Always try out free platforms before committing to paid ones to make sure you like the interface and options.
If you aren't the greatest with technology, don't sweat it. Companies offering podcast production services can do all the work for you to make your audio sound professional.
6. Incorporate SEO
You don't have to be a pro to increase your search engine optimization (SEO). Research common keywords and phrases associated with your podcast's subject and integrate them into your website and podcast.
Use a podcast title that appeals to your subject and audience to further increase ranking. Episode names, titles and tags should also incorporate keywords.
Simply ensuring your recordings can be downloaded is another great way to boost ranking, as experts suspect episode plays and downloads factor into podcast SEO.
Don't forget your reviews. Periodically ask listeners to review your podcast to get ranked higher than the competition.
7. Add to Directories
If you've followed the previous steps, you're well on your way to attracting more listeners.
But this is a big step: add your podcast to directories everywhere you can. Doing so will get your podcast's name out there when individuals search for your subject.
Add your podcast to at least the following:
iTunes
Google Play
Spotify
SoundCloud
TuneIn
iHeartRadio
Podtail
8. Reformat Your Podcast
Blogs are an excellent addition to a website and a podcast. They provide the information you share in your show in another format, increasing the likelihood of being noticed.
But blogs aren't the only thing to consider. Add some YouTube videos or infographics. Keep things spicy to engage all types of audience members and encourage them to hit that "play" button.
9. Remind Audiences to Subscribe
In every episode, ask your listeners to subscribe to the podcast so they can conveniently enjoy your show. Doing so lets listeners automatically download your latest episode or connects them directly to it.
This is an easy way to keep a solid audience base.
10. Team Up with Podcast Pals
Do you know anyone else in the business? If so, ask them to mention your podcast and do the same for their company, site or show.
This is an excellent way to promote your show and help our others in a similar circumstance. While some companies or podcasts offer this with a fee, chances are you know someone out there who has a website, podcast, blog or some other format that reaches audiences.
Make Your Podcast Pop
These ten steps offer several ways you can increase the audience base for your podcast and encourage listeners to flock to your show.
Knowing how to promote a podcast is the first step to success, but with the fierce competition in the market, it's not easy. Instead, join 40,000 other marketers to learn the ins and outs of promoting your content at our website.
Whether you're into podcasts or blogs, the information you find will push your shows and sites to greater heights.