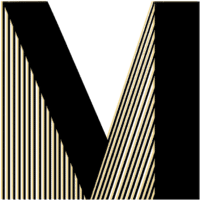 misch_Misch Shows That New the Maximalism Trend Isn't a Trend at All
misch_Misch – the London Multidisciplinary design studio delivering detail-focused luxury interior design, interior architecture, styling curations, provides their vision on New Maximalism and what it means in the world of interior design.
FOR IMMEDIATE RELEASE
London, England, 24 November 2021 – Less is more? misch_Misch wants to challenge this thought by maximizing your property's full potential.
misch_Misch is a London Multidisciplinary design studio that was established out of the founder's – Mischa's – desire to create a distinctive identity through connecting people to their lifestyles with spaces they occupy: creating the embodiment of considered interiors and authentic luxury experience.
The studio delivers detail-focused luxury interior design, interior architecture, and styling curations for those who seek considered homes with a distinctive impression, reflective of its owner's unique wants, needs, identity, tastes, and design values. Above all luxurious and relaxed, inviting yet evocative.
misch_Misch has recently released an article on The New Maximalism and what it means in the world of interior design, betting on it as a living expression rather than a trend. Why? Because as they explain it is not a trend -in the traditional sense- it is much more a maximalist lifestyle adventure. When every piece in your home is carefully chosen – a thing of beauty or something that tells a story. When your prized possessions – items you have collected over the years and have an emotional connection with – can be placed anywhere in your home because they weigh your adoration to keep them grounded, this is New Maximalism.
It is creating a collage of styles, eras, and mediums that reflect you as an individual. After all, no possessions are completely alike and neither are the stories they tell. This is why The New Maximalism, to be viewed simply as a 'maximalist design trend', makes no sense at all. On the contrary, it defies all the trends. It is timeless.
Whether it is a pattern, color, texture, scale, or your overall vision, the rules do not exist when it comes to the way you want to live in your home.
So how do you start your journey towards The New Maximalism in your home? Well, The New Maximalism is a meditation on the relationship between you and your environment. A study of function and form, the spaces filled and the spaces between. Without a doubt, it is as much about creating a beautiful space as it is about creating a space that allows you to live well, whatever living well means to you. The process of piecing these stories together should take you on a journey, one that triggers all of your senses.
And as Mischa (misch_Misch's founder) says: "We look at each space as a theatre projecting your life – a place to indulge whims, a place to grow, to throw roaring parties and let loose, to create joy in a home you are proud to show off. The result is a fluid space with conscious, empathetic details that work for you. New Maximalism is very much part of this way of thinking."
Within 12 years of experience in some of London's most prestigious Design studios and Creative collaborations, Founder and Creative director Mischa Sedova has delivered a diverse range of interior and art projects across residential, hospitality sectors, set design, and installations.
For more information regarding misch_Misch's memorable services, visit https://www.mischmisch.com/.
Contact Info:
Name: Mischa Sedova
Organization: misch_Misch
Address: 1 Pancras Square, Kings Cross, London, N1C 4AG, UK
Phone: [+44] 20 7424 8513 | [+44] 78 0942 1690
Website: https://www.mischmisch.com/
Originally Posted On: https://syndication.cloud/misch_misch-shows-that-new-the-maximalism-trend-isnt-a-trend-at-all/