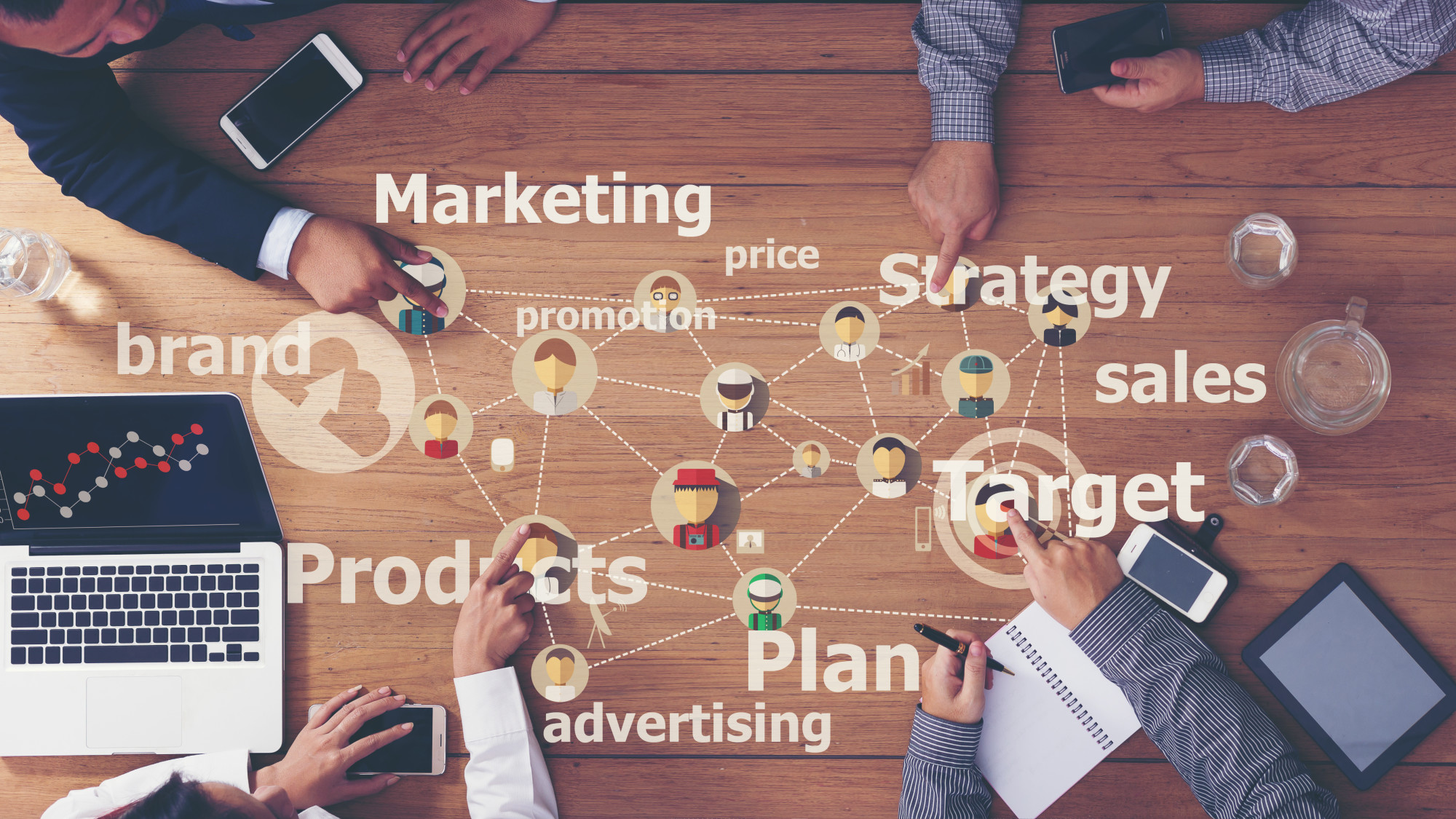 Making It in Marketing: How to Get into Marketing as a Career
In 2018, there were over 1.5 billion customers worldwide who bought products and services online. With so much commerce at stake, companies need world-class marketers to attract this potential customer base.
If you're ready to join this crowd of world-class professionals then you can begin to build your marketing career today. Check out this helpful guide to learn more on how to get into marketing. Your next best career could be waiting for you.
Careers in the Marketing Field: A Snapshot
The US Bureau of Labor Statistics reports that marketing professionals earn a median salary of over $129,000. Marketing careers are predicted to grow ten percent by the year 2026.
Marketers create and implement promotions for products, services or brands. They know how to grow sales by targeting areas of need. Once they know these areas, they recommend services or goods that have the best impact on their customers.
There are plenty of different careers in marketing you can choose from. Some of the career tracks include the following:
Advertising;
Brand Management;
Market Research;
Promotions; and
Public Relations.
How to Get into Marketing
The following is a step by step process to jump-start your marketing career. You'll see what training and networking you'll need to help you excel in this field.
Get Your Marketing Bachelors Degree
In today's academic industry, there are plenty of marketing bachelors degree programs offered by top name universities. The good news is that many of these degree programs are now offered online, too.
Oregon State University, Purdue University, Walden University, and Regents University offer online bachelor's degree programs. 
Once you enroll in one of these programs, you'll soon be studying the following courses:
Affiliate Marketing
Affiliate marketing is a method where a company sells its own products by signing up other companies ("affiliates") who market those products for a commission fee. Students learn how to be an affiliate marketer and use performance-based marketing techniques to generate sales.
Automation
Automation helps marketers collect data and spot frequent patterns in customer behavior. Students learn how to use this data to anticipate the customer's thought patterns and actions. This data helps marketers predict consumer buying habits.
Coding
Marketing students learn coding basics that web designers use to create websites. Two of the most common languages are Cascading Style Sheet (CSS) and Hypertext Markup Language (HTML.)
Marketers learn these languages to help them work better with web designers. That way they can ensure that their client's web properties rank high in search engine results.
Copywriting
Marketing students also learn skills and strategies for copywriting. Copywriting involves creating advertising text to increase brand awareness or persuade a customer to take a specific action. Copywriting can be found in ads as well as brochures or newsletters.
Digital Marketing
Digital marketing covers advertising products and services on the internet. Some of the most effective digital marketing platforms include search engines, social media, and email. Digital marketing courses show students how to reach buyers through either mobile phones or computers.
E-mail Marketing
E-mail marketing uses automated communications to advertise products. It's also an effective way to build relationships with current or potential buyers. Students learn how to use automated e-mail messaging through blogs, websites or social media.
Inbound Marketing
Inbound marketing is a different marketing tool besides e-mail. With inbound marketing, students learn how to create high-quality content on websites to attract potential customers, while e-mail marketing is a more direct outreach to deliver sales messaging to potential customers.
SEO Optimization
Marketing students must learn Search Engine Optimization (SEO) skills to increase the number of online visitors to a client's website. These skills help design content that's more attractive than what their competitors create. When more visitors come to the site, the site will rank higher on search engine results.
Website Analytics
A website analytics class teaches students how to collect a site's performance metrics. Students also learn how to evaluate performance reports and follow marketing campaigns. With this data, they can recommend areas for improvement.
Video Marketing
Video marketing entails moving images on display advertisements rather than still photos. Students earn how to use video marketing to create live video streams of events over the internet. Students also learn how to incorporate these rolling advertising units onto websites instead of spot advertising.
Professional Networking
If you're just starting a career in marketing, consider joining a professional organization. These groups can help you build your skills. They can also help you cultivate valuable connections in the field.
Here are some of the top professional marketing networks you should consider joining:
American Marketing Association (AMA)
AMA includes professionals who teach or work in the marketing industry. They also offer their members networking and training opportunities to advance their skills. Members can also access templates to help create project budgets or marketing proposals.
Public Relations Society of America
The Public Relations Society of America currently has a membership of has over 20,000 members. They support public relations' promising practices and develop standards for ethical advertising. Members can also leverage continuing education on corporate communications and social media techniques.
American Advertising Federation
The American Advertising Federation (AAF) was first created in 1905. AAF includes college chapters, marketers and media companies in its membership. Members can also take part in continuing education events to follow the latest trends in marketing and technology.
Next Steps
If you want to learn more about how to get started in marketing, do some research on the web. Review what other projects marketing agencies are already working on and subscribe to their blogs. It's a great way to find out what the latest trends are in the field today.
Research some of the colleges listed above. Exam their course descriptions to be sure they have the right classes to prepare you for a career in the marketing field.
Don't forget to check our website for more helpful tips on how to get into marketing. We're here to help you take charge of your life and make that marketing career dream come true for you!