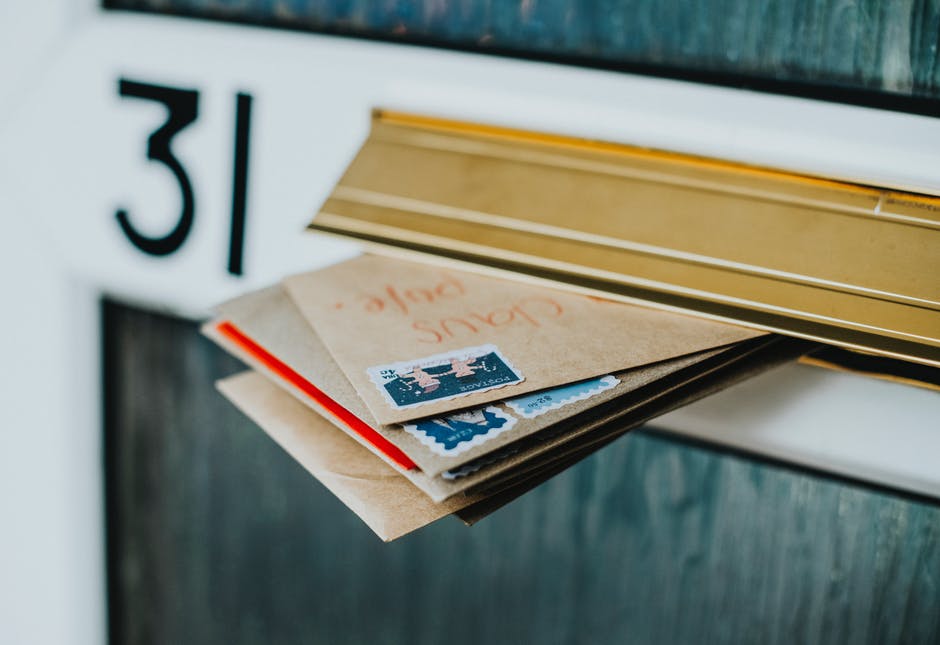 Make it Certified: How to Send Certified Mail
USPS certified mail tracking is one of the many services that you can find for your mail. This service offers different levels of advantages for your important items. Certified mail – what is it anyway?
Certified mail tracking allows you to request for the recipient's signature. Every item under this service will have a unique identification number. This would only validate once the receiver puts his signature.
This is the reason why certified mail is crucial to anyone and is something that you need to learn. So, how do you do it?
In this guide, we'll teach you how to mail a letter with a certification. We'll teach you how to use online labels and how you do it from the post office as well.
Sending Via Post Office
The most traditional method is through the post office. It can be daunting to send a letter in the post office, especially if you have not sent a snail mail in a while. If you want to send your items with certified mail tracking, here's how you do it in the post.
1. Visit Your Local Post Office 
The first move you want to do is to visit a nearby local post office. Look for the Certified Mail form 3800, which is a green and white sticker with a barcode. This barcode will be the way you track your registered mail.
With the form 3800, you will also get a special perforated receipt. This will be the proof of mailing the item, which will have USPS mail tracking. Put all the information the form needs, together with the contact details of the receiver.
If you don't want to go through this in the post office, you can print certified mail labels when you visit this site.
2. Install The Sticker Or Online Labels 
Remove the sticker and put the barcode on the top front edge of the mail itself, near the center. The return address should be on the right of the mail, with the address on the bottom.
Be sure to make enough space in the envelope's top right area where you can add your postage. If you have a package, you want to add the certified mail tracking label on the top right of your address.
3. Pay For Your Postage And Get Extra Services
Once you secure your mail or the package, pay the postage on the window, together with extra services. This includes the fee for the USPS certified mail tracking and return receipt. The receipt is a separate form, which is the PS Form 3811.
You can send both first-class and priority mail for certified mail tracking, which should be anything equal or less than 13 ounces. As we know, a priority mail will go to your receiver between 2 to 3 days.
You would also want to decide if you want to get a label for restricted delivery. A restricted delivery is an extra service that makes the delivery person give it straight to the person on the mail. They need to provide identification and signature, which is great for sensitive mail.
If you want the service, you would want to put a check on the label itself.
4. Consider Return Receipt Service 
When it comes to USPS certified mail tracking, you also would want to decide for a return receipt service. Return receipt service gives you a copy of the receipt to make sure someone got your mail and gave their signature. You can set to receive this via email or as a physical receipt.
Much like how restricted delivery works, you would need to mark this part on the form as well.
5. Keep The Documents And Wait
Your next move once you registered is to keep your documents and wait. Once you receive information that the mail reached the receiver, that's good. All you need to do is to check your email or wait for the snail mail to get the receipt.
How To Mail A Letter Certified Online
Your other option on is to use online sending. Much of online sending happens via third-party companies that will do USPS certified mail delivery. 
1. Find The Right Company and Register
The first thing to do is to register an account with the company that offers a certified mail tracking. As the service is cheap, the sign-up should be free, with no subscription fees.
You would want to take a look at the price of the service. Much of using certified mailing service is useful for people who are far from the nearest post office. If it's too much of a bother to visit a post office, a good price should do it.
You would want to confirm two things for the service. One, they should offer next day USPS tracking. You would also want them to provide proof of mailing and USPS proof of delivery.
2. Write The Letter and Upload It
Write the contents of the letter through either word processors like MS Word or scan your handwritten mail to your PC. If there is a printable form, accomplish the printable form and sign it.
Once you finish writing, you would want to upload the document to the mailing service. Complete the details for the delivery and sign off. Keep the copy of the receipt and wait for the USPS proof of delivery once they send it.
Sending Your Certified Mail
When it comes to sending your certified mail, you have two ways to send it out for delivery. If there's a post office nearby, you can print online labels and send your package to your listed receiver. You can also send it through a third-party service online, which is a great option if you are far from any nearby post office.
If you're looking for more tips and tricks that can improve your quality of life, take a look at our other guides. They can help give you the right steps that can help make your quality of life a little bit better. Many of these can be useful to you if you have small questions that you.