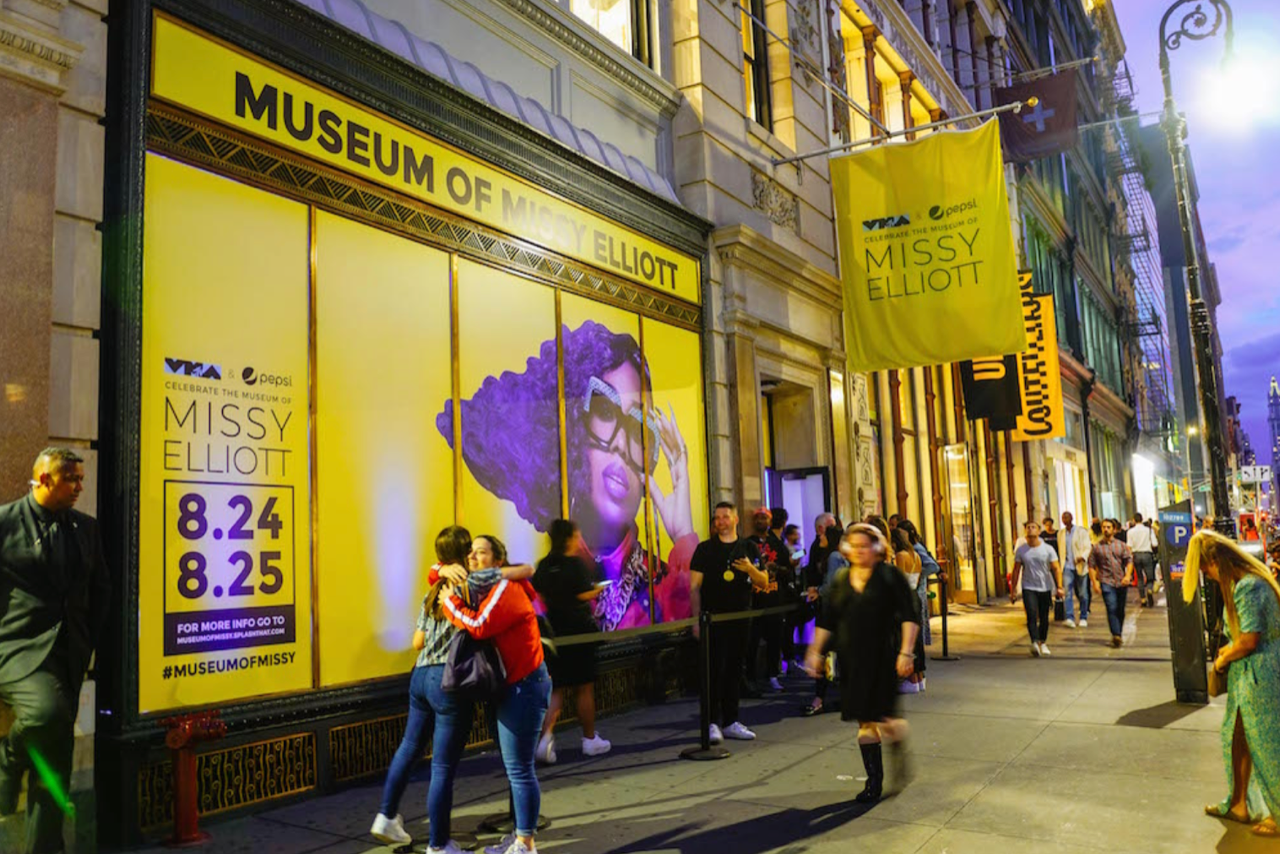 Masterpiece on Broadway at 632 Broadway
From its sweeping columns to its pristine and intricate moldings, there's no question how this architectural mausoleum to the early 1900s earned the name "Masterpiece". Newly activated as of August 15, 2019- Masterpiece on Broadway has already served as host to an impressive amount of pop-ups events, performances, and galleries.
Masterpiece rounded out the summer with "The Museum of Missy", a weeklong pop-up exhibit hosted by MTV and Pepsi, where the space was transformed to give attendees the experience of being placed directly inside a Missy Elliot music video. Visitors were able to take their pictures against Missy-Elliot themed backdrops, sit in a recreation of the famous nail salon featured in "Work It", and interactive multimedia was utilized to allow patrons to virtually try on the iconic trash bag featured in "Rain" (Suppa Duppa Fly).
And looking forward into the fall, the coming pop-ups events, exhibitions, and media events slated for Masterpiece on Broadway are just as electric.
Located at the famous intersection between Soho and Noho, Masterpiece on Broadway is the largest white box space below 14th street. Its location boasts an astounding 115,000+ pedestrians per day and features large-scale windows, making it an ideal space and opportunity for branding, marketing, and heightened exposure.
With 25,000 square feet of space, this landmark pre-war building covers the entirety of the block, and features 18-foot ceilings, a mezzanine, basement, and sub-basement, making it ideal for artist installations, after-parties, large company benefits, and galleries.
With a space that can transform itself from an open, clean white box into a full immersion Missy Elliot multimedia experience, there is nothing that cannot be achieved inside the historic walls of Masterpiece on Broadway.
Former brands that have booked the space include Viacom, Nike x Sacai, Vitra Furniture, Kohls, Amazon, Twitter, and American Express.
Posted in ARCHITECTURE, EXHIBIT SPACE, POP-UPS, REAL ESTATE|Tagged with AMERICAN EXPRESS, CLASSIC ARCHITECTURE, MUSEUM, NIKE, NYC, PRE-WAR, SOHO