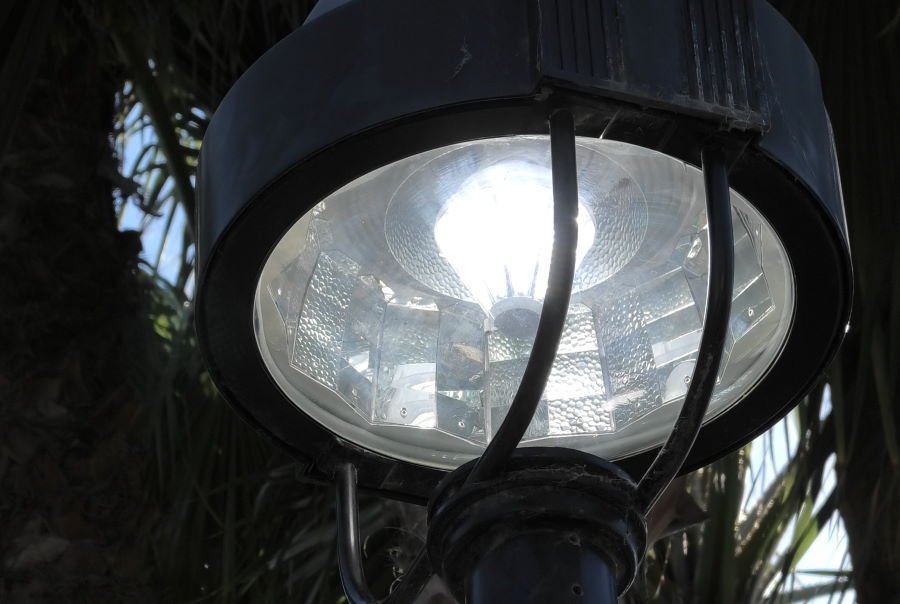 LED CORN LIGHT BULB BUYERS GUIDE
Photo From LEDLightExpert
Originally Posted On: https://www.ledlightexpert.com/LED-Corn-Light-Bulb-Buyers-Guide_ep_45-1.html
How to Buy the Right LED Corn Light Bulb
Are thinking of buying
LED corn bulb
? Do you know what a corn bulb is? If not, you are not alone. There are many people who might not know what corn bulbs are. These are bulbs that are very useful when it comes to lighting up an areas, where regular A19 bulbs are not bright enough. They have brought the LED savings to larger fixtures so everyone can enjoy the better light, lower energy bills, reduced maintenance and safety of LEDs.
We have created a guide for you to buy the right corn bulb that meets your requirements. Take a look at this guide to learn about LED corn cob bulbs so you know how to buy corn bulbs. Remember that we are here to hep with any questions, give our experts a call.
What are LED Corn Bulbs?
A: LED Corn Bulbs are named for their appearance as they resemble the corn on the cob. They have lines of square light diodes on all sides of their tube. The cob contains individual LED lights that can vary from 80 to 108 lights. The number of lights depends on the style and size of the bulb.
They are designed to substitute the HID lamps and metal halide bulbs. They are perfect for use in areas such as parking lots, street lighting, and high bay lighting.
LED Corn Light Bulb Overview -What are they? What to know? Metal Halide Replacements LED bulbs E39
LED Corn light Bulb Overview -What are they? How to Use them? What are LED Corn bulbs – explained – Size and ballast removal – 360 vs directional bulbs – Metal Halide and High Pressure Sodium replacements….
Why Are Corn Bulbs So Popular?
A:
The use of
LED Light bulbs
has increased rapidly in recent years. There are numerous reason behind this, but the main reason is their incredibly easy installation. Another reason is that it brightens up the room more than the incandescent bulbs.
Additionally, they have lower replacement cost and are more energy efficient than other bulbs. They are easy and inexpensive to maintain. What attracts people is that their lifespan is 25 years. This is 5 times more than a lamp.
Here is our corn light bulb installed in a can light fixture
What is the difference between E26 and E39?
A: There are 2 base types for corn bulb: E26 and E39. Here is how to find the correct base for you;
E26 Base Bulbs
This is called as Medium Edison Screw or one-inch Edison Screw. It is the standard base for most of the bulbs. "E" stands for Edison, while 26 indicates the diameter of the base in mm. E26 is the standard base for 120-volt bulb, which is why they are mostly found in homes.
E39 Base Bulbs
It is normally referred as Mogul Edison Screw a sometimes known as Goliath Edison Screw. Similarly, the "E" stands for Edison and 39 is the diameter of the base. They are special because of their wide usage in industrial or farm applications. They are mostly used in higher output bulbs of 150 watts HID and higher such as factories, roads, and warehouses. They are 1.5 inches in diamater and are clearly larger than E26.
How to Install an LED Corn Light Bulb – Before & After + Drone- LED Corn Cob Bulb installation what
How to Install an LED Corn Light Bulb – Before & After installation shots + Drone – LED Corn Cob Bulb installation & what you need to know! Actual install of an LED Corn Bulb at the Del Mar Fair Gro…
How to Choose the Right Amount of Lumens?
A: Another thing that you must bear in mind are the lumens. That is the amount of light it puts out, very different than watts. When you are looking for the right bulb, you should look at lumens instead of watts. Watts are a way to measure the energy that is being released by a bulb and show how bright the bulb would be. As the lunmes per watt has increased with LEDs, lumens is a much better metric than watts.
As far as LEDs are concerned, their brightness is measured mostly by lumen and not watt. A lumen is a unit that is used to measure the brightness of the LED bulb. So when you are shopping for LED corn bulbs, you should pay attention to lumens.
How to Choose the Right Amount of Lumens?
A: Replacing HID or Metal Halide bulbs is very common. Here are some popular choices.
1500 watt Metal Halide – this requires 60,000 lumens or more. Look for a 450 watt or 600 watt for lower installs or a 500 watt stadium light for higher installs.
1000 watt Metal Halide; this requires about 38000 Lumens or more, so look for a 300 watt LED bulb, fixture or retrofit kit. Note that the 300 watt bulbs are not enclosed rated, so best to go fixture here
400-watt metal halide LED replacement, you should look for 12,000 lumens to 18,000 lumens. Find a fixture in this range or visit out 100 watt and up Corn light page. There you will see bulbs of 100 watts, 120 watt or 150-watt models. Those are all common replacements
250-watt metal halide model, 9000 to 12000 lumens is the right choice for you. 80 watt is the popular choice, but go 100 if you want brighter.
150 watts or 175 watt Metal Halide, you should look for lumens 7000 to 9600. Here look for our 60-80watt corn bulbs
75 watt to 125 watt metal halide, 4000 to 8000 lumens is more than enough. In case you usually want our 40-60watt corn bulb.
Metal halide starts out very bright but then that drops. Assume they will lose 75% of their lumen output over just 5 years. Compare that to less than 10% for LEDs over their life.
What is the conversion LED from a 400 watt metal Halide
A: To replace a 400 watt metal Halide we recommend from 13,000 lumens to 20,000 lumens. Metal halide starts out very bright but then that drops. an 18000 lumen bulb or fixture will feel like a 400 watt metal halide at about 6 months. A 13,000 lumen LED bulb or Luminaire will feel like a 5 year old bulb.
Convert Metal Halide to LED Conversion video – Explains LED interchanges and retrofit things to know
Convert Metal Halide to LED Conversion video – Explains LED interchanges and retrofit things to know. We walk through conversion interchanges; -250–1500 watt Metal Halide Replacements with LED -check…
How to select Kelvin Color?
A: The corn bulbs are available in various colors. We offer you following colors in LED corn bulb:
3000K LED Bulbs
This provides a warm white color making it best suited for houses and restaurants. Creates a softer more relaxing environment
4000K LED Bulbs
This is a white natural light that is great for business are or other work areas. The reason is that it replicates the daylight.
5000K LED Bulbs
It is a white light that is great for large spaces and outdoors.
5700K LED Bulbs
It is a very cold color light that has a blueish tint to it. Look for them to draw attention in gas stations or retail
It is better not to use colors higher than needed because they are dangerous for humans and the environment. The American Medical Association has warned not use these colors 5700K and 6500K as the blue light interferes with melatonin production. Many codes are requiring 5000k or lower for outdoor lighting.
How to select the right shape of the corn bulb? 360 degree VS Flat Bulb vs Directional
A: There are many types of LED corn bulbs when it comes to shapes Some popular choices are round or flat. One offers 360 degrees of light, whereas the other offers 180 degrees. People are often confused which type of bulb to buy. We are here to help you make the decision easily.
The flat bulb that offers 180 degrees of light provides light that is focused downward. On the other hand, the corn bulb that offers 360 degrees of light is better. They provide light in all the directions and are more cost effective. With the help of a reflector, you can even out the light of the bulb. They are the best choice for many outdoor and indoor applications.
Finding the Right Fitting
Corn bulbs are available in plenty of fittings because they are larger in size. You must write down the fitting reference number in order to match your new bulb. You can even find the right measurements in our images. It is recommended to leave a space for cooling.
Are the bulb Rated for Enclosed Fixtures?
A: Yes, most of the corn bulbs are enclosed rated. That means they can go inside a fixture that closes up or is enclosed. Our bulbs are rated as safe to be used in the enclosed fixtures for both commercial and industrial applications. You just have to keep in mind that you should leave some space around the bulb for cooling. Note that the very large bulbs of 200watt, 240watt and 300 watts are NOT enclosed rated. They need to go in open fixtures.
What voltages do the Corn Light bulbs work on?
A: Like all electrical items, an LED Corn Light bulb has to have the compatible voltage of the building. An LED corn bulbs work from 90 to 277V AC in standard voltage version or from 200 to 480vac in high voltage. Here are some common voltages that the corn bulbs can be used in.
Standard Voltage will work on;
120 volts
208 volts
220 volts
240 volts
277 volts
High voltage will work on;
240 volts
277 volts
347 volts
480 volts
In the end, you must carefully select the correct LED corn bulb. Once you do, you will be glad that you took the time to find the right fit for your fixture and your space as it will be worth it! It is a great option for making outdoor area bright. With so many options available it gets complex to choose any one. With the help of this guide, we hope you buy the right corn bulb. We offer you wide range of corn bulbs that can be used in enclosed fixtures.
How to Install an LED Corn Light Bulb
About 15 minutes
Replacing old HID Metal Halide or High Pressure Sodium bulbs with LED is a great way to save money, get more light and reduce maintenance. We can show you a few easy step to get the new corn cob bulb installed and working correctly
https://www.ledlightexpert.com/LED-Corn-Light-Bulb-Buyers-Guide_ep_45-1.html
Necessary Items:
LED Corn Light Bulb
A ladder, lift or other safe access to the fixture
Wire nuts
Wire strippers
Screwdriver
Preparations
Safety First. Ensure you have a secure lift or ladder to the fixture. Safety harness and clips should be used for higher installs. Kill the power at the breaker and double check.
Remove the Old Bulb
The old bulbs are glass and may be in very tight. Carefully remove the bulb.
Locating and Bypassing the Ballast
The ballast was used to ensure strong power to the old HID bulbs, but it will hurt LEDs as they have a built in driver. In most cases its easier to leave the ballast and just wire around it. Connect the building line to the line of the socket. Connect the building neutral to the neutral of the socket. Make sure its properly grounded. Secure the new connections with wire nuts and electrical tape if necessary
'
Install the new LED Corn Light Bulb
With the power going straight to the socket, now its time for the new bulb. Carefully screw in the new bulb until secure. Some bulbs may require a safety chain which should be installed at this time
Turn on the power and test
If the fixture is enclosed go ahead and close it up at this point. Make sure everything is safe and turn the power back on. Double check to ensure all lights are working and the area is safe for users to return to.
See the install step pictures taken from our video