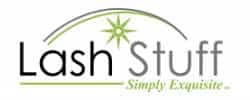 Lash Stuff Adds Salon-Quality, Cruelty & Chemical-Free Magnesium Spa Lotion to Beauty Product Lineup
Are you looking to relax after a workout or a hard day? Maybe you're a salon owner looking for a way to maximize the massage experience for your clients. Lash Stuff, America's leading eyelash cosmetics and salon product manufacturer, has released the new Magnesium Spa Lotion to meet this demand.
FOR IMMEDIATE RELEASE
Ogden, UT, August 31, 2022- Lash Stuff, America's leading manufacturer of eyelash cosmetics and salon products, is excited to announce the launch of its brand new magnesium lotion. Magnesium Spa Lotion contains magnesium chloride, a superior form of magnesium, and is designed for topical use in salons or at home.
The well-studied benefits of Magnesium Spa Lotion are numerous, including:
Relaxes muscles and the mind
Relieves stress
Promotes healthy skin
Clears skin of excess oils
Reduces the appearance of skin irregularities and blemishes
Repairs environmental skin damage
Returns glow to the skin
The product is free from parabens, fragrances and dyes and is not tested on animals (cruelty-free). It features an easy-to-apply, non-greasy formula. Even the process of making it is environmentally friendly: manufacturing at Lash Stuff is powered using wind energy.
Says Lash Stuff representative Jess Phillips: "Magnesium is an essential mineral for everyone, so we're excited to finally add a topical magnesium product to our already excellent lotion line-up. This release directly responds to requests from our salon, cosmetologist, dermatologist, and beauty school customers and our own research on consumer demand in the retail beauty sector."
Lash Stuff sources the magnesium chloride from America's number one provider of liquid magnesium, so customers can rest assured they are buying a product featuring one of the purest magnesium sources on earth.
Consumers are encouraged to apply Lash Stuff's Magnesium Spa Lotion to any part of the body morning and night for the best results. Use more lotion on any areas of the body that need special attention.
Salon owners and cosmetologists will find the product useful for massages and after-treatment care and to add to their online or in-store retail offerings. Those wishing to purchase the product can take advantage of Lash Stuff's free shipping.
Other popular and complementary products in the Lash Stuff collection include their Eyelash Enhancement Serum, magnetic eyelashes, eyelash extensions, and a convenient lash subscription box—all delivered right to your door!
About Lash Stuff:
Lash Stuff is one of America's leading manufacturers of salon-quality beauty products for in-salon use and retail sales. The company was founded in 2012 with a focus on making the eyelash industry better. Since excelling at that goal, they have expanded into researching and producing a more comprehensive range of beauty products and tools, from brushes and lights to their newest release, Magnesium Spa Lotion. Since Lash Stuff began, they have raised the bar for the entire lash industry—making it easier for lash stylists to excel in their profession.
Contact Information:
Press Contact: Jess Phillips
Phone Number: +1 844 5274788
Address: 2367 Rulon White Boulevard, Ogden, UT
Originally posted On: https://syndication.cloud/lash-stuff-adds-salon-quality-cruelty-chemical-free-magnesium-spa-lotion-to-beauty-product-lineup/