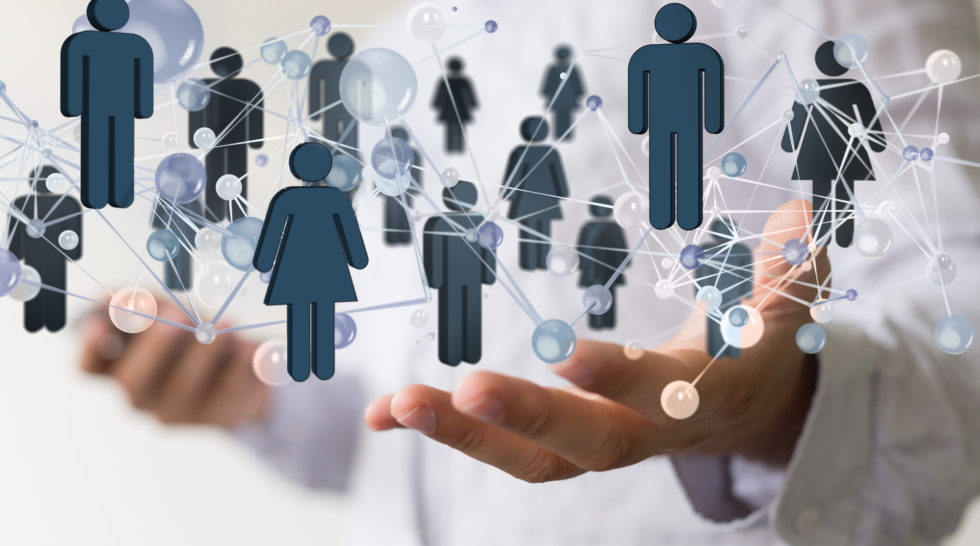 It's Easier Than You Think: Learn How To Start A New MLM Company All On Your Own
Candles. Cosmetics. Health Supplements. Jewelry. All of the above have been the base niches for multi-level marketing companies for years. From leggings to legal services, these businesses gain traction and pull in quite a profit for both distributors and owners alike.
So why not start a new MLM of your own? It's easier than you think. Instead of searching for the best MLM company to join, read on to learn about the logistics of starting your own direct sales adventure.
Find Your Niche
The MLM model can be lucrative in any niche. Whether you're selling candles, makeup, or diet wraps, the product itself is secondary, but equally as important as your niche. First and foremost, you're selling a lifestyle. As in every MLM's your goal is to develop a network of independent distributors who then earn from welcoming more independent distributors as well as reselling your products.
Your product and your niche are your vehicle, while your network of members provides fuel to the business.
Pick your niche carefully. Do some research on the latest trends, both in the direct marketing industry and otherwise. What do people like to buy these days? Also, who should be the target demographic for your MLM?
For instance, research shows that millennials cherish a healthy lifestyle. If they're the demographic you want to cater to, stick to a health-related niche.
That being said, be careful not to enter an overly saturated market. There are already hundreds of health-related direct marketing companies doing business worldwide. That kind of competition makes a niche difficult to break into.
Figure out what can set your MLM apart from the rest. On the product and niche level of your business, try to offer something no one else does.
First, choose two or three niches you're interested in. Then, study the most prominent network marketing companies across those niches.
Find out how you can stand out among your potential competition in terms of your product line. Ideally, you should zero in on a sub-niche when you're just starting out.
Develop Your Products
Now that you've selected a niche to work with, it's time to develop or source your products. Are you going to offer something entirely original, or are you going the wholesale route?
The type of products you choose will depend on your budget. How much do you want to invest in your new MLM company, and how much overhead can you work with?
Some companies manufacture their products from scratch. For example, the eco-friendly MLM called Melaleuca has a manufacturing plant on its own property. In fact, it claims to be the largest manufacturer of packaged consumer products in the Northwest.
That kind of dedication to a product line requires billions of dollars in overhead costs. It also calls for skilled product management. However, manufacturing your own products gives you an edge over other network marketing companies in your niche.
The easier and less expensive route is to purchase from a wholesale product supplier. If you choose the wholesale route, you can still build an outstanding direct marketing company. You may choose to buy from overseas buyer platforms such as Alibaba or Ali Express, where wholesalers offer private label products to US business owners.
Using online wholesale suppliers is low-risk, especially because you can select the perfect products by buying a few small test batches first. Once you find the ideal products, you can roll them out in your catalog without having spent tens of thousands of dollars on the manufacturing process.
Determining Your Compensation Plan
Now that you have something to sell, take time to create the meat of your company: the payment plan. How will you price your products, and what commissions should you offer to your members?
According to the nature of the MLM model, your company should thrive on both the sales of products and the building of an organization. So what kind of incentives will you offer to both your customers and distributors?
Typically, MLM businesses offer three or more tiers of membership. Each member earns a commission from the sale of products and services in their organization. Sometimes, members also earn commissions from product sales.
In place of product sale commissions, you can offer product discounts for members who make a certain sales quota. You can also offer special member-only pricing for the products. This serves as an incentive for both prospective and veteran members of an MLM.
The point is to come up with a structured pricing and incentives plan. You can figure out the percentages based on your product pricing and overhead costs.
Structure Your New MLM Online
Once you write out a payment plan, it's time to put it all online. Use a dedicated MLM web design and software service to serve as your digital baseline.
With this kind of service, you can build the original website for your company, and then have it replicate member sites for all of your recruits. It's important to use dedicated MLM software that can easily streamline the filing and payouts of commissions. If your payouts are delayed or disorganized, the organization as a whole will suffer.
Your members are counting on you in order to make their businesses work, so timeliness is an important factor. A smooth, easy-to-use website interface can make all the difference in the success of an MLM.
Advertise Your New MLM
Once you establish and incorporate your new company, it's time to roll out the ads. Your prospective members are the bread and butter of your business, so drawing them in with a strong and friendly recruitment process is paramount.
Social networking platforms are the best friend of direct marketing organizations. Not only can you recruit your first members through social networks like Facebook, but your organization can thrive through your members' own social media promotion.
Market your business as a life-changing opportunity for entrepreneurs. Your target market should ideally be comprised of people who are ready to make a living from home. These people should be motivated and coachable. This way, you can lead a team that follows your business model with enthusiasm.
Focus on spreading the word about your company through direct sales groups online. Many of them allow promotional posts for free. If you have the budget for it, you can also invest in paid social media ads.
Once you recruit some members, make it your priority to teach them how to do the same. When your company is trending in various direct sales and entrepreneurial circles, it'll be a strong sign that your MLM is thriving.
Will Your MLM Be Lucrative?
The success of your new MLM depends on all of the points above. Every detail counts, from establishing a solid online platform to creating a detailed compensation plan to recruiting motivated members.
With that said, a well-designed organization website and payout service is the backbone of any MLM. To kickstart your direct marketing journey, contact us today to ensure that your MLM software stands out.