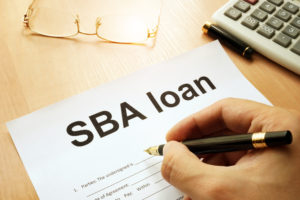 Is There a Statute of Limitations on SBA Loans?
Originally posted on https://sba-attorneys.com/is-there-a-statute-of-limitations-on-sba-loans/
Yes, there is a statute of limitations that applies to defaulted SBA loans.  But the government can still collect from you.
The Federal Government is Limited to a 6 Year Statute of Limitations on Defaulted SBA Loans
When your business obtains an SBA loan, you sign a personal guarantee, which means that you agree to be personally liable for the debt of your business should it default.
The law specifically states that every action for money damages brought by the United States or an officer or agency thereof which is founded upon any contract express or implied in law or fact, shall be barred unless the complaint is filed within six years after the right of action accrues or within one year after final decisions have been rendered.
Therefore, if the government fails to bring suit against you within 6 years from the date its right to sue for breach of contract starts, it cannot sue you for the debt.
However, the Government Can Still Collect From You Through "Offset"
Unless Congress explicitly provides for a limitations period, federal agencies, including the SBA, will not be time barred from collecting their debts through any means, including offset. In general, there is no
statute of limitations for offset.   Offset is the process where the government takes all or some of payments you receive from it.
Even when a statute of limitations for pursuing a civil action has expired, the United States can still collect via offset.  Therefore, the SBA can collect against you by taking your tax refund or part of your Social Security, disability, military pension and other government benefits.  Moreover, the SBA can take the full amount of some other payments such as travel reimbursements from the government, rent from a government rented building you own, etc.  If you are a federal employee, you may have up to 15% of your pay offset.
The Government Can Also Garnish Your Wages
Administrative wage garnishment (AWG) is a process in which a federal agency may collect delinquent SBA debt by garnishing the wages of a delinquent debtor without first obtaining a court order.  You do have an opportunity for a hearing and to present evidence.
But, as with the offsets addressed above, no statute of limitations exists to prohibit the government from garnishing your wages. Even if state law provides for a limitations period, it does not apply to the federal government. This means even if you defaulted on your SBA loan 10 years ago, the government can still garnish your wages.
You Have Options Available With Your SBA Loan
Protect Law Group can provide you with options to deal with an SBA loan default before the government sues or otherwise tries to take your hard earned money.  An offer in compromise, where you pay a fraction of the debt as a settlement, or a payment plan may provide available options.
Contact Protect Law Group Today If You Are Facing an SBA Debt
Don't let the federal government take your money.  Our experienced and aggressive attorneys can provide you with solutions to your SBA loan default problem.  Contact us today for a free initial case evaluation.