Is Squarespace SEO Friendly? | Web Design in Bend
Is Squarespace SEO friendly? In short: absolutely. But do you know the ins and outs of optimizing your Squarespace site? We've been geeking out over web design in Bend for years, so we'd love to show you the ropes!
Search Engine Optimization requires making specific changes to your website's copy, content, and design to make your site attractive to search engines. In other words, SEO is the best way to get more organic traffic to your website, higher rankings on Google, and more potential consumers who are already searching for what you have to offer.
So, how does Squarespace stack up?
Does Squarespace Offer a Yoast Alternative?
Have you ever managed a site on WordPress? If so, you might be familiar with a little plugin called Yoast. Yoast is the top SEO plugin for WordPress, and it's a must for getting your site to rank well on Google. So, what's the Squarespace alternative?
Spoiler alert: There isn't one. But that's because you don't need it! Squarespace CEO Anthony Casalena has noted that "Squarespace is engineered to work properly without a sea of plugins, and you should not take the lack of a plugin for this to mean that we didn't actually just build it right from the start."
Remember, adding a plugin to your site doesn't suddenly mean you're going to rank on the first page of Google in every search result. If that were the case, every website owner ever would add the plugin to their site and suddenly be in the first spot for their chosen keywords, which mathematically doesn't work out, since there are significantly more websites than there are number one spots in Google for different keywords.
If you add the plugin to your site and don't keep up on it, Yoast won't help you at all. Yoast is useful because it acts as a sort of digital checklist. Do you have your chosen keyword in the title of your post and page? How about the image description, headings, and link slug? Great!
The good news is that it's absolutely possible to follow this format without the plugin.
How to Optimize a Squarespace Site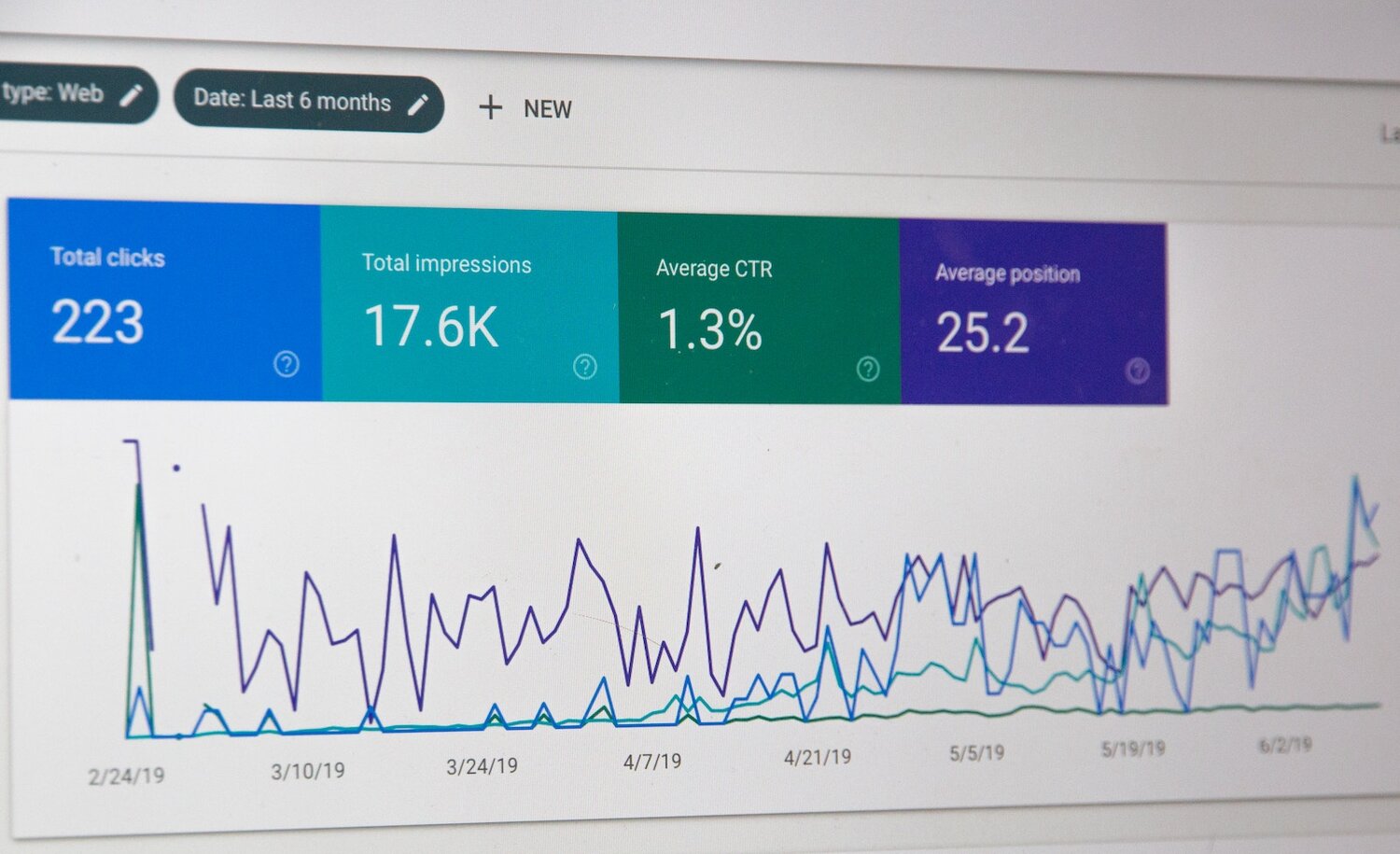 The questions isn't "is Squarespace SEO friendly?"— rather, it's "how can I make this site work with SEO?" Squarespace doesn't provide an SEO plugin, but you still have two ways to get your Squarespace site ranking!
Option 1: Taking the DIY Route
This requires a little bit of effort on your end. But don't worry, we'll walk you through the basics and keep things as simple as possible.
Option 2: Hiring a Specialist for Web Design in Bend
Opting for a Squarespace SEO specialist who provides web design in Bend saves you time and ensures that every box is checked and that your site is optimized for the best keywords for your business. If you're extra tech-savvy, another option is to work with a specialist to choose keywords and implement those yourself. This guarantees that you're working with strong keywords you can actually rank for and that you have someone available who can answer any relevant questions as they arise.
Setting Up the Basics
Register Your Site with Google Search Console
The first thing you need to do is set up your Google Search Console. Google Search Console is a free service that helps you manage your website's presence in Google's search results. This is the interface that connects your website to the world's largest search engine.
First, navigate to the Google Search Console (you may know this as Webmaster Tools) and add a property: your site.
From there, all you need to do is verify your site with GSC. Follow these steps:
In Squarespace's Home Menu, click "Settings"

Click "Connected Accounts"

Click "Connect Account"

Click "Google Search Console"

Log in to the Google account you wish to connect to your site.

Choose "Allow"
The second benefit of getting set up in Google Search Console is that it allows you to track your keyword rankings. You likely won't rank for many keywords right from the beginning, but with sustained effort and strategic targeting, you'll get there!
Submit Your Sitemap
Now it's time to submit your XML sitemap. The sitemap is the XML file that lists the URLs for your website. Submitting your sitemap allows search engines to crawl your site more effectively to ensure that all of your pages can rank. It's also the easiest way to help Google understand your site's structure.
Go back to the Google Search Console and navigate to your Dashboard.
Click "Sitemaps"

Click "Add/Test sitemap"

In the popup, type "sitemap.xml"

Submit
Utilize Google Analytics
Google Analytics is essential to understanding your website's users and how they interact with your site. Don't forget to set this up if you plan on tracking your site's growth, keywords, and traffic.
Google Analytics is the best medium to understand and optimize website performance. Even if you don't use this data, if you hire a marketer they likely will!
Here's a great article from Google itself on how you can get started with Google Analytics that also includes a video walkthrough.
Consistent, Keyword-Based Blogging
Believe it or not, consistently blogging on your site is the best way to start ranking on search engines!
When you have a blog that's updated regularly with high-quality posts on topics relevant to your audience, it can make a huge difference as to how your overall website performs in the search engines. Blogging helps boost the SEO quality of your website by positioning you as an expert in your field, and your site as the best place to answer niche questions from possible consumers. Posts that employ a variety of on-page SEO tactics give you more opportunities to rank in search engines and get consumers to visit your site.
You can start by blogging once or twice a month on keyword-relevant topics and start moving up from there. Blogging helps you target long-tail keywords, which is critical today since half of all searches are for terms that are four words or longer. But more importantly, they also show Google's algorithm and potential consumers that your site is still active, connected with your audience, and, as a result, more relevant than your competition.
Here's a checklist of best SEO practices for your blog to get you started:
Your SEO Checklist for Posts:
Make sure your post is at least 800 words – the longer, the better!

Include two or more outbound links in your blog

Provide two or more internal links in your blog

Place relevant keywords at the beginning of your title

Include keywords in your metadata and URL slug

Include keywords in the first paragraph of your post

Include keywords in major headings

Include keywords in your image names as alt descriptions
Is Squarespace SEO friendly? The Blunt Answer
As with any platform: it's all what you make of it. It's true that Squarespace doesn't make the best SEO practices quite as straightforward as WordPress and Yoast. However, Squarespace is the best platform for keeping your website secure and mobile-friendly, which are now two of the biggest ways your site is ranked by Google.
Follow the above steps, and you're on your way to ranking for your top keywords, even without a plugin!
SEO + WEB DESIGN IN BEND
Selene Marketing is a marketing agency that provides digital marketing, SEO, and web design in Bend. As a 5-star agency featured in Thrive Global, ABC, International Business Times, and Buzzfeed, our mission is helping you help others.
Curious? Schedule your free strategy session!