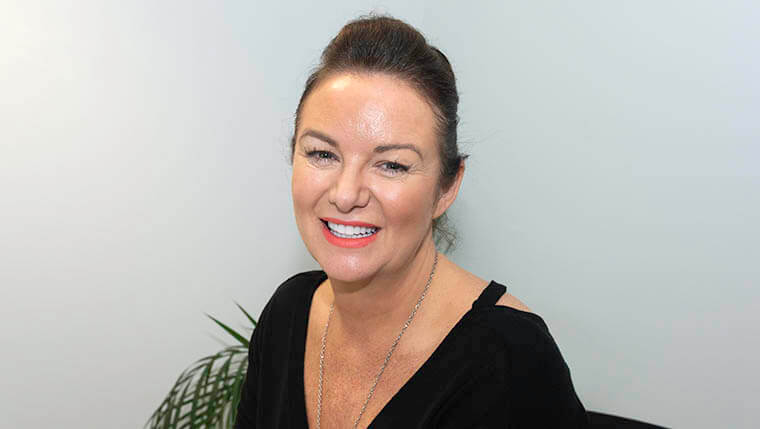 Housebuilding and me: Sam Williams, Prospect Homes
Originally posted on https://www.showhouse.co.uk/career/housebuilding-and-me-sam-williams-prospect/
We talk to Sam Williams, who joined Liverpool-based Prospect Homes a couple of months ago as head of sales.
What's been your career path to date?
I left school after my GCSEs and went into employment. For the first few years I worked for various insurance companies until one day I followed in my mother's footsteps and joined the housing industry.  I had always envied her job being as it had such a big positive impact on people lives. I started working for Redrow Homes NW when I was 20 and since then I have worked for several builders including Watkin Jones Homes, Lovell Homes and Elan Homes before joining Prospect. I have been in the industry now for 21 years and I have seen the peaks and troughs of the market. I love how challenging the industry is and how we have to keep striving to achieve our client's expectations. It is such a rewarding role, when you see the product your company created be the beginning of another person or families place where memories are about to be made.
What are the biggest challenges of a senior sales role?
We're facing the same challenges as the rest of the industry. My role is to ensure we can still drive the business to achieve our target in this ever-changing economic climate, whilst meeting and exceeding customers' expectation and delivering high-quality, defect-free homes.
What gives you the most satisfaction from your job?
For me, the satisfaction comes from seeing a customer through the whole process. From their first interaction with the sales executive on site, to when we get the survey results back and hearing that we have gone above and beyond the client's expectations of their buying experience.
Outside of qualifications and training, are there personal qualities that are vital for success in sales, and for progressing to more senior roles?
You need to be able to apply emotional intelligence to understanding the buyer and the level of service they should receive. Buying a house is a huge decision in anyone's life and its key to our success that we not only understand this but support the buyer during every step of the journey.
You also need to be adaptable in with your people skills. In a role like this you come into contact with a wide variety of different personalities, not only inside the business but also with any external customers and its key to adjust and act accordingly.
Have there been people you've met and worked with who have been especially inspiring to you in your job?
I'd worked with Nigel Yates, managing director at Prospect Homes, in a previous role and his leadership style and people skills have always inspired me. I worked with Clare Noakes and Anne-Marie O'Doherty at Lovell Homes who were both successful professional women and they inspired me with not only their achievements, but their management and leadership styles.
What attracted you to working for Prospect Homes?
The potential of the business drew me to Prospect. I wanted to work for a company that I could help grow over the coming years. My position at Prospect Homes means I can influence the landscape of the sales team and develop and implement new sales procedures. Working with Nigel Yates again was also a big pull as I knew he would be supportive and a great mentor to help further my career.
What's the key to bringing in and retaining the best sales team members?
We need to be a company that people want to work for. We need have a good quality product that the sales executives can be proud of, to have an excellent aftercare system that handles the defects timely and efficiently and we need to have a good salary package to offer. The company should provide training, support and treat people with respect and care whilst encouraging them to achieve within their role.
For someone soon leaving school or college who is considering sales and working in the new homes industry, what's your advice?
This industry is exciting and ever changing – no two days are the same! The whole face of the construction industry is changing, and over the coming years the properties will be more innovative and include the technology that society has become accustomed to build in to the framework. It is an industry that will always be around, as with a growing population comes an ever-increasing demand for homes.