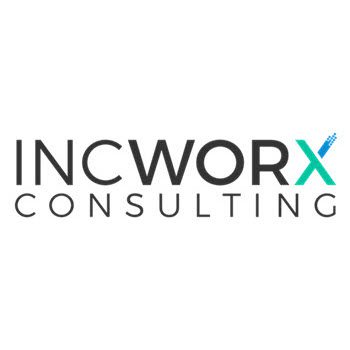 IncWorx Consulting: An Alternative to Microsoft Unified Support
IncWorx Consulting is one of three organizations recognized by Gartner Research as an effective alternative to Microsoft Unified Support.
FOR IMMEDIATE RELEASE
Schaumburg, IL, February 21, 2022— When it comes to Microsoft professional support, the lack of a personalized experience can be frustrating.
IncWorx Consulting has been recognized by Gartner Research as a top-three alternative to Microsoft Unified Support. The IncWorx team consists of senior-level experts with a wide variety of skills.
When Microsoft provides you a cold, cookie-cutter experience, look to IncWorx Consulting for a different approach. The team is dedicated to giving you a highly responsive, personalized experience.
When it comes to consulting, getting trapped in a contract that does not accommodate you can be frustrating. With IncWorx, you get the most contract options in the industry, so we can adapt to your evolving needs.
IncWorx provides contract flexibility but also price flexibility. Microsoft Unified or Premier Support can be a serious financial burden, but IncWorx Consulting prides themselves on their competitive pricing.
"We are here for our customers. We've built a team of full-time consultants that average more than 18 years of experience and then created more than a dozen ways to work with them. Our Managed Services with 3 distinct offerings is one example of that," said Matt Breski, Business Development Lead at IncWorx.
By working with IncWorx Consulting, customers can save anywhere from 30 to 50% when compared to Unified Support. Despite the significant difference in price, IncWorx still provides the same top-notch quality services as Microsoft.
To accommodate a variety of situations, the team has three different levels of support. With enterprise support, you can enjoy access to the entire team of technicians to help you in any way you need.
Businesses who are looking to maximize efficiency, complete projects, and focus on growing the business can utilize professional support.
With end-user support, your IT team does not have to worry about spending time working with end-users, IncWorx will do that for you!
"I was shocked at how effective and affordable IncWorx Consulting was. I would definitely recommend them to anyone!" said one Microsoft 365 administrator.
For more information on IncWorx Consulting, you can visit their website at https://www.incworx.com. The website is easy to navigate, allowing you to find what you need in no time.
On the website, you can find a list of services provided with in-depth explanations, as well as a section to schedule a consultation. Let this expert team take your business to the next level today!
About IncWorx Consulting: IncWorx is a Microsoft technology consulting firm serving customers across the United States. Dedicated to providing exceptional consulting and managed services, IncWorx is powered by a team of full-time, senior-level, consultants with an average of more than 18 years of experience. Since 2001, we've developed a pretty simple process. It's called listening to what you need and finding the best solution for your needs. It starts by asking questions, not talking at you. IncWorx offers more contract options than anyone in the industry, providing our customers ultimate flexibility in choosing how you partner with us. Our services span the Microsoft technology stack to cover The Power Platform, SharePoint, SQL Server, Microsoft 365, development and more.
Contact Information:
Matt Breski
IncWorx
1901 N Roselle Road, Suite 800, Schaumburg, IL 60195
https://www.incworx.com
847-839-9679
Originally posted On: https://syndication.cloud/incworx-consulting-an-alternative-to-microsoft-unified-support/