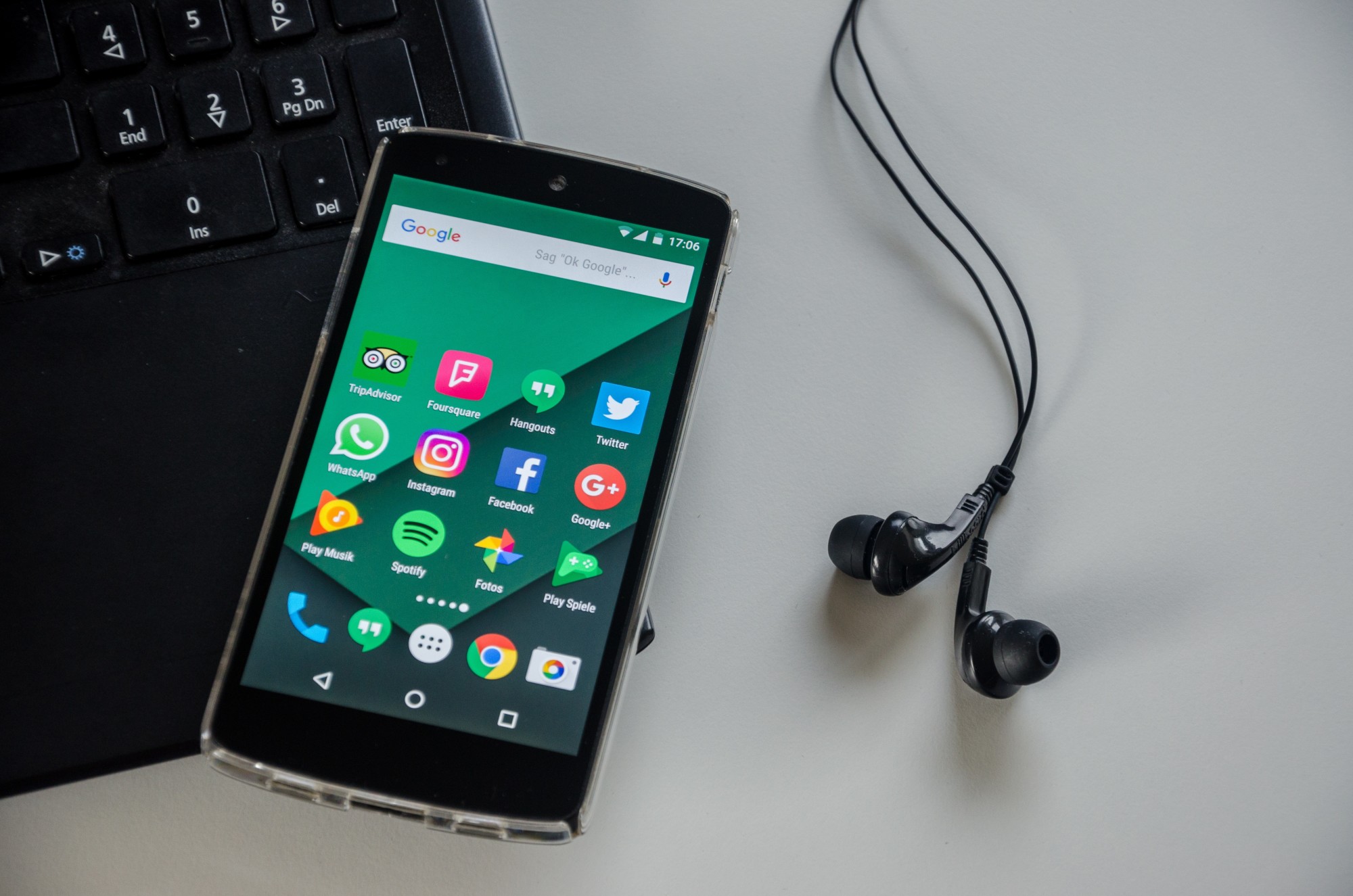 Jam to Your Favorite Tone: 8 of the Best Ringtone Apps for Android
Every year, more than 1.2 billion Android smartphones are shipped out worldwide.
Are you an Android phone user? Are you looking for a new way to customize your smartphone experience?
There are lots of ways you can go about doing this. One of the most fun is to create a custom ringtone. Creating ringtones is easy and costs very little money. In fact, some apps will even let you do it for free!
If this interests you, read on to learn more about eight of the best ringtone apps for Android phones.
1. Ringtone Maker
If you're in the market for a simple, straightforward ringtone maker, the Ringtone Maker app is a great one to use.
It's a free app and one of the most popular ones people download on Google Play. It does come with some ads, but they're not too intrusive.
Ringtone Maker makes it easy for you to edit MP3 files, as well as other file types like AAC, 3GP, and M4A. You can use this app to edit music stored on your device and record custom audio using the app's built-in recorder.
2. Ringtone Slicer EX
Ringtone Slicer EX is another good app to use to create your own ringtones.
It has a built-in file explorer, so you can search for files easily no matter where they're stored on your device. It has a unique design and UI, too, which a lot of people enjoy using.
This app edits files in waveform, and there are lots of visual themes to choose from as well. The only downside to this app is that it only supports a few file formats (specifically MP3, WAV, and AMR).
3. Ringtone Cutter
Ringtone Cutter is another app that uses waveform to help you easily edit audio files.
It also has a voice recorder and media player built into it, so you can record sounds on the go and test your ringtones before you set them on your phone.
4. Ringdroid
Ringdroid is older than a lot of other ringtone apps, and its interface appears dated compared to some of the newer apps on the market. However, it's still a viable option, especially if you're looking for a simple, basic ringtone app to use.
It's free, and it doesn't come with any annoying ads, which is a huge selling point for a lot of users.
5. Zedge
Zedge features a huge library of audio files, as well as files for ringtones and notification sounds.
Once you've installed the app, you have immediate access to this whole library. All you have to do is download the files that interest you and select them in your Android settings.
One of the only downsides to this app is that it comes with ads. 
6. Myxer Free Ringtones App
Myxer allows you to create ringtones as long as 30 seconds from your favorite songs and audio files. It comes with a lot of easy-to-use features and has a very user-friendly interface.
You can use this app on Android devices, iPhones, and even on your computer. It's totally free to use and is one of the most popular ringtone apps on the market.
7. Audiko
Audiko is another free app that allows you to easily create your own custom ringtones.
This app allows you to edit your own tracks with waveform representation, and you can also choose songs from the in-app library.
It also has thousands of 4K and HD wallpapers for you to choose from, and it allows you to assign individual notifications for your contacts and for different types of alerts on your phone.
8. Cellsea
This app offers a lot of different function and assistance to help you navigate all the different tools available to you. In addition to customizing ringtones, it also allows you to create your own unique wallpapers.
Cellsea supports several different types of audio files. It works with MP3, WAV, and AMR files, as well as MP4 and AAC. You'll never have to worry about dealing with converting files when you use this app.
Tips for Creating the Perfect Ringtone
Any of these ringtone apps is a good option to consider. In order to get the best results from them, you need to make sure you're using it in the correct way.
Here are some tips that will help you get the most out of your ringtone app and create a ringtone that you'll love hearing every time someone calls you.
Keep it Mood-less
In general, it's a good idea to pick a ringtone that doesn't communicate a specific mood. This is fine when you're creating a custom ringtone for a specific person, such as your partner.
For the ringtone you hear when everyone else calls, though, it's a good idea to pick something that is neutral and won't cause you to feel one way or the other before you even answer the phone.
Make it Unique
Have you ever been in a situation where a phone rang in a room and everyone dove for their bags, thinking it was theirs?
To avoid getting caught doing this, make your ringtone unique. That way, when someone calls, you'll know right away that it's your phone that's ringing.
Make it Unobtrusive
Your ringtone should be unobtrusive, too. Pick one that's distinctive but also one that's gentle and won't be irritating to you, your friends, or your coworkers. 
Keep it Clear
When you're creating a ringtone on Android phone, make sure it's set to the right frequency. It should be clear and easy to hear, even when you're in a crowded or noisy place.
Try These Ringtone Apps for Android Today
As you can see, there are tons of cool ringtone apps for Android phones on the market today.
If you've been wanting to have a fun ringtone for your phone but haven't wanted to pay to purchase one, you're in luck. These apps are all great options to use if you want to create unique ringtones and switch them up as often as you'd like. 
Do you want to learn about other great Android apps? If so, check out the Gadgets and Gizmos section of our blog today.
We've got lots of great articles here that will get you up to speed on all the latest Android apps and updates.