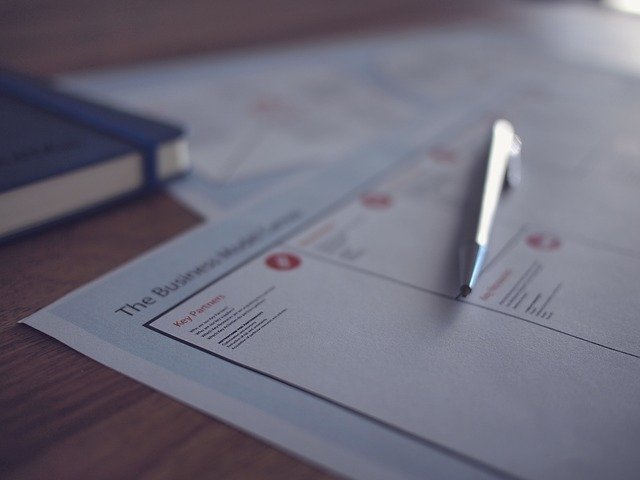 How to Write a Business Proposal Letter to Maximize Your Funding
Every year 627,000 new businesses open their doors. At the same time, many existing companies each year apply for business loans with the average amount per loan coming in at $633,000.
For both of these cases, getting adequate capital to begin or keep operations going can be mission-critical. Therefore, it is essential that as an entrepreneur, you learn how to present your firm to lenders holding the capital you require. To access the money, you need to pair a business proposal letter with a compelling business plan that presents your case favorably.
Keep reading for an in-depth look at what you need to prepare a successful proposal letter and land that funding.
Start with a Business Plan
When you approach a lender for financing for your business, the first thing they will want to know is the intricacies of your firm. To assess the viability of your business, a lender will request a business plan first.
Why You Need a Business Plan for Funding
A business plan shows a lender the underbelly of your organization. Seeing what they are getting themselves into can enable your lender structure the best type of financing for your firm's needs.
Related Posts:
Should I Get into the Beer Industry? Here's What…
Personal Loan: Does it Work for all Situations?
4 Ways a Finance Strategy Can Ensure Business Growth
Key Factors to Consider when Applying for a Loan
How to find the mortgage that's right for you in 2019
Understanding Small Business Tax as an Entrepreneur
What Do You Need to Qualify for a Business Credit Card?
Most Successful And Profitable Businesses To Start In 2019
1. It's Mandatory for Some Loan Applications
Some loan applications make submitting a business plan along with your loan application a must-have. Examples of such loans include the SBA 7(a) and the SBA 504/CDC.
2. Inform Lenders about Your Business
You may have given your financier a cursory idea of what your firm does. But for your lender, the application will not be taken seriously till they have extensive documentation they can scrutinize.
To begin with, a business plan lays out the viability of your firm, whether it be an ongoing operation or a startup. The marketing and competitive analysis segments of your business plan are especially critical in helping your lender determine if your business is worth backing.
For both ongoing companies and startups, your current and future financials are vital indicators for your lender.
For example, when it comes to your profitability, a lender won't just want to see if you can make money. They will wish to determine the quality of your profits to understand if your business can keep making such profits down the line.
Components of a Compelling Business Plan
Since the conversation around applying for your business funding can't move forward without a potential lender first understanding your firm, a winning business plan is mission-critical. Here are some components of your business plan you can't do without.
1. Executive Summary
An executive summary is the first section of your business plan (that you should write last) that provides an overview of all other parts of the plan. An executive summary ought to be brief and written in non-technical language to help a reader get a quick idea of the rest of your business plan.
Although an executive summary needs to be self-supporting, it is wise to include links to other sections of the plan for easier access. As you're drafting your executive summary, think like your lender to identify what would be an immediate draw for them.
2. Company Description
As the name suggests, a company description gives details about your business. The primary thing lenders look for in a company description is the direction and vision of your firm.
Some of the information you need to include in your company description is:
The business name
Business structure
Company history
Ownership
Vision statement
Objectives
Your description needs to stick to the high-level information only, starting with your elevator pitch. Ensure you clearly show your passion for starting the business and what you aim to achieve by it. Do not get carried away, though, since talking about your passion can be tempting.
3. Your Product or Service Offering
Under this section, you not only need to state what you're selling but also how its offering value to your customers. A business that sustainably makes the lives of its customers better has an excellent chance of survival, and lenders love such firms.
Describe the value of your product or service upfront and then show how it keeps your firm competitive. Keep in mind that this section calls for you maintaining a constant focus on your customer's needs and how you're fulfilling them.
4. A Market Analysis
Market analysis helps a lender assess how well you understand the market you plan to serve.
An insightful market analysis should include a thorough profile of your target market. Additionally, it should also include a detailed analysis of your competitors.
Your market analysis should also include the results of your market test, who your industry is made up of, and how long it takes to fulfill a customer order.
5. Marketing Strategy
Understanding your market is only useful if you have a viable marketing plan that can get your products or services in the hands of the customers. A valuable marketing strategy should hold to the 4 Ps of marketing approach
The basis of your marketing strategy should be your unique selling point. Once you determine what differentiates you, you can then link it to your 4 Ps. Additionally, don't forget to include any marketing collateral you may have, such as brochures, photos, or videos for the lender to get a feel of your strategy.
6. A Management Summary
A business is only as good as the people driving it. Thus, your lender will want a breakdown of the team behind it. Base your management summary on your organizational chart and the company's structure
Of particular importance is the unseen way that each team member's skills relate to each other. What management gaps exist? How do you plan to bridge them? Furthermore, you also need to show the other personnel functions that can help the firm thrive, accompanied by a total expenditure related to the team.
7. Financial Analysis
Numbers tell the ultimate story that a lender will pay attention to. A rule of thumb when developing the financial analysis is to have an idea of what each element entails, the data source, and what story the information can tell.
The data making up your financial analysis needs to be backed by real-world assumptions. Any lender would want to inspect the integrity of the numbers you're presenting as part of your firm's path to success.
Your financial analysis should include a balance sheet, cash-flow analysis, break-even analysis, an expense forecast, and a profit-and-loss analysis.
How to Write a Business Proposal Letter for Funding
Now that you know how to introduce your business to lenders, it's time to put together a one-page letter that makes a case for funding your business. Here are some critical elements you need to include in your funding proposal letter.
1. Greeting and Header
Since the proposal is still a letter at heart, it needs to open with a header and appropriate greetings. Your header should feature brief information surrounding your business loan request. Other information you need to have in the header include:
Your business phone number
Your name
The firm's name
The firm's address
Your lender's contact information
The lender's title and name
A subject line featuring the requested loan amount
Don't forget to include a cordial but appropriate greeting under the heading to resonate with the officer assessing your loan request.
2. The Business Loan Request Summary
Start the body of your business loan request letter with a summary. Here, you get to furnish a quick description of your loan request along with basic information about your firm.
Other information you need to include in the summary is the reasons for the loan, the ideal amount you're applying for, and what makes you a good borrower. Remember to keep this section of the letter concise.
3. Basic Company Data
Your letter's first sentence should express your loan request, including the amount you plan to borrow. Additionally, you need to furnish an overview of your firm using concise sentences. Some of the information you should feature in your summary include:
Your firm's legal structure
The current number of employees
How long you've been operating
Your firm's brief description
Does your business use any Doing Business as (DBA) name? You should include that, as well.
4. The Loan's Purpose
You need to show the lender a solid plan to utilize the loan you're requesting and how you can repay it. The lender's number one task will be to assess the level of risk your firm poses, so offer all the details possible.
5. Ability to Repay the Loan
Leverage any recent financial information you have to show your ability to repay the loan. If it's a new business, use the financial analysis information to highlight how the firm can successfully generate income that can go to repaying the loan.
Bring in the Capital Injection You Require
Every year new and existing businesses find themselves in need of a cash infusion to begin or enhance their operations. To win the funding you need, you must present your firm favorably using a business proposal letter and an in-depth business plan. Ensure your lender understands your firm, sees its strengths and ability to repay the loan for you to land the capital injection you require.
Do you desire to grow as a successful entrepreneur? Check out our business articles for more valuable tips on how to make your firm thrive.