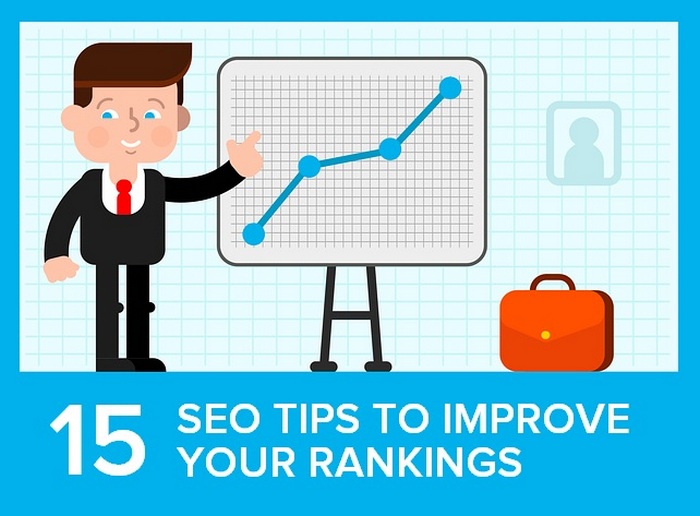 15 Easy Ways To Improve Your SEO Instantly
Originally posted on https://search-recon.com/15-seo-tips-new-sites/
You are here because you want to know how to rank higher in search engines. To gain better rankings, you need to understand several different ranking factors.
You will hear most often from different SEO experts that it is tough to rank your site. It is and you need to understand several important factors. Moreover, Google releases different updates every year that impact rankings.
Nobody truly knows how many ranking factors are required to rank your site higher. However, there are two common factors that are a driving force behind organic search today. One is content and the other one is backlinks.
SEO experts have been ranking different sites using content and backlinks for many years.
It is the basis of SEO and still is. But there are other important factors we will go over today that will help you climb the serps much easier.
How to rank higher on Search Engines?
1. Quality Content
Content is the most important factor to rank your website. When a user is searching for something Google tries to provide the most useful and relevant page to the user.
In the last couple of years, Google's entire focus has been understanding topics, content and search intent.
Google is trying to provide the best results that meet the query of the user. This is only possible if Google understands the content on the page.
Now search engines don't only focus on backlinks but also the quality of content on the sites page.
Today's search engines are very smart. They don't look at specific keywords but the intent of the user behind the search. They understand that some search phrases have the same intent.
You don't need to write different articles to cover each keyword. You can cover different keywords just in a single article. For example, Google will consider both "SEO" and "Search Engine Optimization " the same.
If you want to climb the ranks of SEO, you will need to write quality content.  Google doesn't compromise on content quality and neither should you.
2. Keyword Usage
So how does Google know the relevancy of content? Keywords in your content show relevance to Google. To be proficient in SEO, you must understand how to play with keywords.
Keywords play a key role in rankings. You should pick some suitable keywords related to your content and use them in a suitable and organic way. Use a specific keyword 2 to 3 times in the pages content because you want to show relevancy to Google.
Be careful, don't over use keywords. If you repeat a single keyword several times on a page, it may look like keyword stuffing. This can result in ranking decrease.
3. Keyword Research
Keyword Research is not really as tough of a  job as most people think. Keyword research helps you find what queries people are searching for to answer their question or problem.
If you want to rank your site faster, you will have to choose your keywords wisely. Pick words that contain high search volume but low competition. For new sites it's best to look into the low competition words.
Long-Tail Keywords: If you want to target low competition keywords, go with long-tail keywords. Long-tail keywords are really easy to rank. These keywords contain 4+ words such as "best tablets to buy in 2019″.
Keyword research tools: There are different keywords research tools available on the internet. You should start with free tools to get hands-on experience. When you get used to it, move to the advanced keywords research tools. I personally recommend LSIGraph and AHrefs
Google Keyword Planner is also a great options. It provides accurate information about different keywords. You can check a through range of search volume and competition difficulty with this tool. This information is extremely important to know and utilize.
4. Dwell Time or Bounce Rate
Dwell time defines the time visitors spend on your website. This factor really helps your rankings epsecially if they remain on the website for a long period of time.
So how do you improve the time spent of the visitors on your page? It's pretty straightforward. You will have to create engaging content for your audience of choice.
Once again this factor is related to the content. Add impressive images, grasping charts and informative content. All these things can prevent visitors from pressing the back button and returning to Google. Google notices this and it contributes to your SEO health.
If visitors come and leave immediately, it will increase the bounce rate of your website. So instead of ranking higher, you will either drop in rankings or get stuck in the deep dark pages of Google.
5. Backlinks
The importance of quality backlinks is undeniable. All top-ranked sites in Google contain authoritative backlinks. 
You can consider it one of the main deciding factors of SEO. More QUALITY backlinks, will help you achieve higher ranking in the serps.
Backlinks don't always boost your SEO though. Instead of benefiting, you can actually receive a penalty resulting in a rankings drop. How?
If you create backlinks by using unnatural ways, this isn't going to help you at all. Google doesn't tolerate blackhat tactics anymore. If Google finds you are using black hat tactics, it will drop  your website and penalize you or ignore the links entirely.
Let's take an  example to understand how backlinks can impact your ranking.
If you have a local pizza shop and you are receiving  thousands of backlinks from a single Russian or Chinese site, that's pretty sketchy. Google is smart enough to know something is seriously wrong and will take notice quickly. You can disavow these links through Googles Search console but be careful using this tool.
Nowadays, Google looks for authority backlinks instead of just counting links. So you should focus on quality backlinks and get links from different authoritative sites. It will help your growth and branding.
6. Anchor Text Optimization
What is anchor text? It is clickable text or what's known as a hyperlink but with a relevant keyword. Anchor text is important in all aspects of On Site and Off Site SEO
Keep in mind that anchor text should be relevant to both the content you are writing and where it pointing. This is goes back to relevancy and how you should utilize it.
Anchor texts have significant importance because it maximizes the value of your backlinks. Instead of using specific keywords in the anchor text, use:
Topic related phrases
Your brand name
Naked URLs
Having too many links with the same anchor pointing to you looks unnatural and is another thing Google will easily take notice of. Mix it up!
7. User Experience
Positive user experience is another factor we should discuss. You should include media and information in your content that contributes to a positive user experience.
Here are some common factors, you should consider for SEO and Content:
Page Loading Speed: Make sure that the loading speed of your website is lower than 3 seconds. Otherwise, data has shown 40% of visitors will leave your site before it even loads. Yikes.
Mobile Friendliness: Your website should be responsive. If visitors open your website on their cellphone, they should have the same user experience as a laptop or PC. This is even more important than ever since Google started Mobile-First.
SSL/TLS certificate: Google and visitors both prefer secure sites. So HTTPS sites rank higher as compared to HTTP sites. This helps keep malicious hackers and intruders from stealing your visitors data and your data such as logins, payment details etc.
Internal Link Structure: You should optimize the internal link structure of your website. It helps visitors navigate your website and find what they are looking for but also helps crawlers such as Googlebot understand the structure of your site and what you are trying to achieve.
8. Social Signals
Social signals are an excellent ranking factor. There are two important things you should with social signals:
You can use like, share, and comment sections on your blog posts. Google decides the popularity of the content through these signals.
Google measures the usefulness of the content by checking shares of your content on different social media sites. More shared content is a positive signal in SEO and helps achieve your brand.
9. Easily Crawlable URL for Search Engine
Google crawls through your URL to visit your web page. Google will completely crawl your page and create a web index for the crawled page. If your URL is optimized, Google considers this a positive.
10. Investigate the SERPs
If you want to rank your site on the top of Google, you need to understand this.  It really is straightforward and easy to understand.
Choose a keyword you want to rank your site for. Type in Google and search. Obviously, Google will show you relevant results for that keyword.
Now you examine the top results. Compare their content with yours. Is there any missing pieces of information? Try to provide that information in your content. It will help rank the word you are targeting.
11. Meta Description
Meta description has importance in SEO. You should use a few important keywords in your Meta description for better click through rate. Meta Descriptions are not something Google uses to rank, but it will increase the chance of visitors clicking on your page. Which is obviously beneficial.
It plays a significant role to improve CTR. Write a good relevant meta description about your page. Google likes descriptions to stay around 150 characters.
12. Optimize Speed Factor to Rank Higher
Speed is the top contributing factor when climbing the search engines. Google expects that your site should take at most 3 seconds for loading. Any longer than that and your rankings will hurt, no matter how good your SEO is.
There are different tools available that help you to check your web page speed. Check your speed for both PC and smartphones as well. If loading speed is less than three seconds, it's excellent. Otherwise, optimize your site.
13. Voice Search
Voice search is not a popular factor to rank sites yet. However, the growth of voice search is growing and you should be aware of this when making future content.
Key differences between both types of searches is voice search sounds more natural. So there will be a different approach when researching keywords for voice search.
14. Improve Click-through Rate (CTR)
CTR is a ratio between the total number of impressions (views) that appear in searches and the  number of clicks it receives.
You can improve CTR by adding an appropriate title and Meta description. Moreover, use proper Meta tags in the header section of your page so that search engines can have a better time figuring out where to rank you and what to rank you for.
15. Measure SEO Results
Keep in mind you will not get results overnight. You don't need to check your site for improvements every day, even though most people do. SEO is a process that takes time. It can take months to start ranking your site. But slow and steady wins the race. This applies to SEO as well.
However, we suggest using Google Analytics to get traffic reports of your website. Don't worry if you see small changes in your traffic. This is normal. Traffic fluctuates a lot.
Fluctuation is normal in SEO. After a few days or weeks, you will have an idea of how your traffic looks. If your traffic drops 30% or more then you need to start diagnosing the issue. Tools like AHrefs can help with this even disavow spam links to your site.
Final Words
Effectively improve your website ranking by following this guide step by step. Obviously, you can't do everything in one day. It will take time so don't lose hope and give it your best.
One day your hard will pay off and you'll be happy you followed guidelines like these.
Want more content like this? Bookmark our site our follow us on Facebook
Also check out our article on the Importance of Content Syndication. This a good read for gaining organic links.