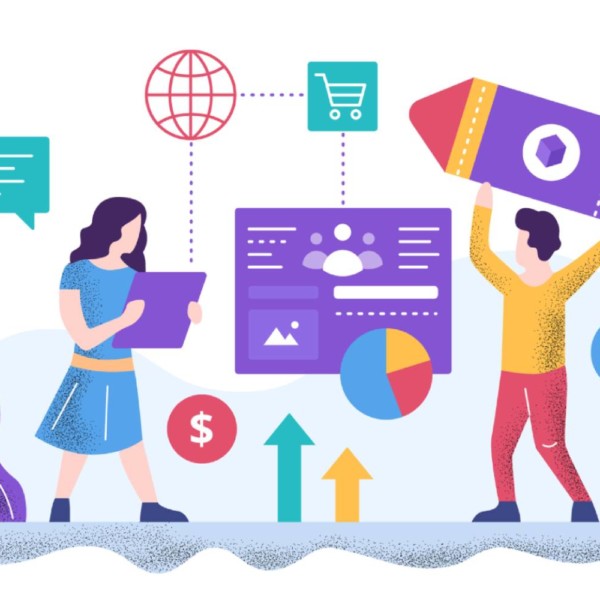 How To Start An ECommerce Business In Singapore
Originally posted on https://i-concept.com.sg/how-to-start-an-ecommerce-business-in-singapore/
ECommerce is one of the fastest-growing industries in Singapore with tremendous advantages and benefits for businesses. Customers love the convenience that comes with simply purchasing products on an eCommerce website and access to doorstep delivery.
Moreover, all eCommerce retailers need to grow their businesses is simply an eCommerce website design and a product in demand from their users.
Most people don't realise that it takes more than just setting up a payment portal and an eCommerce web design to be successful. Proper planning, significant time investment, creativity and initial capital are required to excel in an eCommerce business.
Besides an effective eCommerce website design, we've put together a comprehensive list of steps you need to take to jump-start your eCommerce journey:
Identifying and researching a specific need 
A common mistake that many Singapore eCommerce make before starting on their eCommerce website is looking for a product to market first, instead of specifically targeting a market segment. Look at online forums to establish frequently asked questions and problems people want to solve, so as to establish a higher chance of success in the target market.
Once you've established a market, doing proper analysis and planning can be vital in assessing the viability of your idea before diving into the business as a private limited company.
Establishing the necessary infrastructure
You need a supporting infrastructure such as an eCommerce website development and eCommerce website design, as well as website marketing to attract customers. This means setting up a customer-friendly business website where you can feature your products and drive traffic with search engine marketing.
Engage an eCommerce website design company in Singapore to help you implement clear and easy navigation, and design strategies to promote your main products/services.
Moreover, most Singapore eCommerce solutions can easily address important issues like shopping carts, product catalogues, payment processing, checkout process and security.
Marketing and advertising
As soon as you're done setting up your eCommerce website, it's time to let the world know about your online business. When trying to promote a brand new website, one of the easiest ways to get traffic is to use search engine marketing, or SEM for short.
Instead of organically waiting for your eCommerce website to have traffic, SEM ads can greatly help by displaying your website on search pages and will result in immediate traffic and higher ranking in search engines.
While SEM ads can cost a lot, SEO has very little cost involved and earns a significant amount of traffic to your website. It requires a bit more work and regular content with the right use of strategic keyword planning.
Social media is also an awesome marketing platform to get visitors to your site, so make sure that you establish your presence on various social media
If you're unsure of how SEM, SEO and digital marketing work, you can work with a digital marketing agency to get a consultation.
Get started on your Singapore eCommerce journey today
Once you've gone through all of the steps, you should be able to generate some traffic to your eCommerce website. Converting your visitors into customers depend on the products you're offering and the intensity of your marketing strategies.
If you're struggling with anything in your eCommerce, approach any pre-approved eCommerce website design company like us for eCommerce solutions subsidised by the Productivity Solutions Grant (PSG). Speak to our sales representative for a quote today.