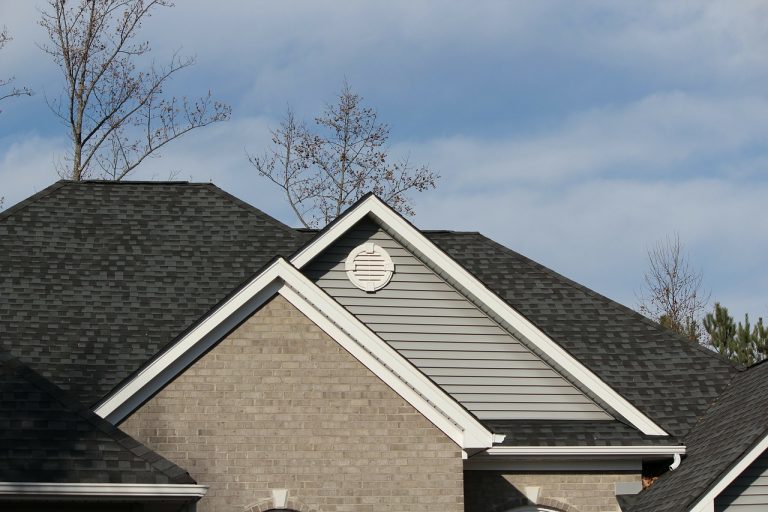 How to Replace Roof Shingles Alone or with a Pro
Originally posted on https://www.futuristarchitecture.com/60728-how-to-replace-roof-shingles-alone-or-with-a-pro.html
Once you verify that a company is reputable, then it's time to schedule your services! Most companies have websites where you can request a free estimate and schedule your appointment all in one place.
Damaged roof shingles are cause for worry. It only takes one damaged roof shingle to lead to more serious roof issues. Because of this, you want to replace your shoot shingles at the first sign of a problem.
Replacing your roof shingles can be done at home using your own tools and materials or by calling in the professionals. The option that you choose depends on your knowledge of shingle replacement and your ability to get up there and get the job done. Before making a final decision on how you want them replaced, you should know how to replace roof shingles.
Knowing how to replace them is the best way to decide if it's a job that you're willing to do or not. Below is our full guide on how to replace your roof shingles yourself or with a professional.
DIY Roof Shingle Replacement
DIY roof shingle replacement saves you money and the hassle of dealing with scheduling an appointment. If done correctly, this can be a great option for you. Below is everything you need to know about replacing roof shingles on your own.
Tools and Materials Needed
To make the repairs and replacements, you'll need the following tools:
A flat pry bar
A hammer
A caulk gun
A utility knife with a hook blade
These tools will help ensure that you complete a quality shingle replacement job. Aside from these tools, you'll need the following materials:
New shingles of matching color and style to your existing ones
Loose roofing nails that are 1.5"-2"
Underlayment
Asphalt mastic inside caulk tube
Make sure you have confidence in your ability to use the tools and materials listed above.
Safety Measures
One of the most important parts of repairing or replacing your roof shingles on your own is remaining safe during the entire process. Not only will you be working at a higher level, but you'll also be working on a slope, which makes staying stable a bit harder than in normal circumstances.
When placing the ladder next to the house, be sure that it's set up with firm footing. If need be, have someone at the base of the ladder, preventing it from slipping out from under you. If using an aluminum ladder, be sure to place it away from any power lines.
Removing the Damages
Even though your shingle has suffered some damages, the nails and part of the shingle are most likely still in place. Because of this, you'll need to remove the nails and what's left of the shingles. Your next step is to remove the sealant strips that surround the damaged shingle.
This is when you'll need your flat pry bar. Slide it under the shingle and gently press it down to lift the shingle up and break the sealant from it. Now, remove the nails from the damaged shingle and from the shingles around it.
This will make sliding in the new one easy. Use your flat pry bar to gain access to the nails. If the underlayment paper has been damaged as well, then you'll need to repair this.
Installing the New Shingles
Once you're ready for installation, it's time to install the new shingles. Cut your new shingles to meet the right size if necessary. Lay it in place and attach it using the roofing nails.
When doing this step, it's best to place the nails into a new hole rather than into the holes where the old nails were. Look at the shingle manufacturer instructions for nail placement patterns. Secure the shingles around it and then insert a small amount of asphalt mastic under the tabs of the shingles.
The mastic partners with the sealant strips to create a solid attachment. Once this is done, you're good to go!
Professional Roof Shingle Replacement
When you're not too sure if doing the replacement on your own is something you're up for, then don't hesitate to call in the professionals. Professional roofing companies will know exactly what needs to be done and will do it with high-quality work. The best way to find a professional roofing company, such as roofing in Idaho Falls, is to follow these steps listed below.
Find Referrals
Look to friends and family or even co-workers for roofing company referrals. Who have they worked with in the past, and what was their experience like? If you can't find referrals, then ask local roofing companies for a list of references.
Look Up Ratings
Head to the internet and lookup local roofing company ratings and reviews. This is a great way to see how a company treats its customers. You'll get a good idea of customer service, work quality, and more from doing this search.
Check for Licensing and Insurance
You'll then need to check for the company's licensing and insurance. A reputable roofing company should have both. The company should provide you with a copy of their insurance certificate and of their license.
If a company isn't willing to provide you with this information, then consider looking somewhere else.
Schedule Your Services
Once you verify that a company is reputable, then it's time to schedule your services! Most companies have websites where you can request a free estimate and schedule your appointment all in one place.
Do You Know How to Replace Roof Shingles?
After reading through this guide, do you know how to replace roof shingles? We hope this guide was helpful enough to answer all of your questions. Keep it handy when planning to do a DIY replacement or a professional one!
Interested in more helpful posts like this one? Visit us regularly for more!