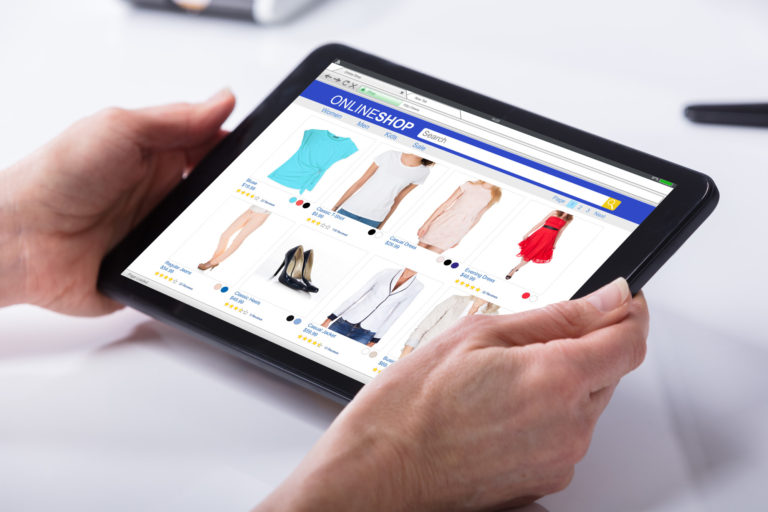 How to Open an Online Boutique: Your Complete Step-by-Step Guide
One of the greatest things about the internet is that it gave so many people the opportunity to explore their entrepreneurship. 69% of new small businesses in America begin at the founder's home, in part because they can use online resources to market and sell their products.
While this is encouraging news for entrepreneurs, it also means that competition is steep. 30% of small businesses go under in the first two years and 50% go under in the first five.
If you're wondering how to open a boutique online that will beat these odds, you're in the right place. The best thing you can do for the future of your business is to set it up for success from the start!
Read on for our fool-proof guide to starting an online boutique!
Planning and Financing
Right off the bat, you need to have a business plan.
This includes locating your market and settling on a style of clothing or accessories you want to make available in your boutique. It should also include roughly the amount of money you'll need to invest in your boutique to get it started as well as the amount of money you'll need to make to turn a profit.
It's also important to be realistic about the amount of time you can put into your boutique. Is this going to be a full-time job and, if so, how will you make sure that you are financially stable while also putting money back into your boutique?
If you don't need to find investors (meaning that you can finance your boutique independently), then this business plan can be a little looser. If you need investors, your business plan should demonstrate the need for your boutique and why your products and prices will outperform the competition.
You Might Also Like…
–  University of Fashion: 7 of the Best Fashion Schools in the World
Choosing Your Platform
Next, you'll want to choose a platform. Do you want to join ranks with other sellers on pre-existing marketplaces, such as Etsy? Or would you rather build your own website?
There are pros and cons to both options, and there's no rule saying that you can't pursue both options at the same time.
Pre-existing marketplaces come with a guaranteed market. Millions of shoppers use their search engines to find the products that suit their needs, and you're practically guaranteed to find customers even without a heavy-duty marketing campaign. However, these websites will take a cut of your profits and you'll have less control over the look of your boutique.
Alternatively, building your own website gives you the freedom to customize every detail and you won't have to pay out the domain holder each time you make a sale. However, you will have to pay for your domain name as well as any premium plans that give you more freedom to customize. Plus, you will have to rely on customers finding your webpage organically or through your own marketing skills.
Developing Your Brand
Branding is important because it gives your business an identity and a window through which customers can come to identify with it.
We've already mentioned the need to settle on a type or style of products. This can help you decide on a name for your business, a color scheme for your branding, and the all-important logo. Your branding needs to be cohesive with your products and appealing to the market you are hoping to appeal to.
You Might Also Like…
–  How to Start a Travel Blog: 7 Helpful Tips
Curating Your Online Boutique
Now you need to decide what you're going to sell and where you're going to source it from. Whether you're going with vintage finds or new pieces, you need to have reliable sources that are well within your budget.
Going vintage entails that you're going to be on the hunt in thrift and consignment shops regularly. But what about selling newer pieces?
The best way to source new clothing is to purchase wholesale apparel. Don't expect that you can purchase clothing at retail prices and turn them for a profit!
Marketing
Even if you do go with a pre-existing marketplace like Etsy, you should still have a solid marketing plan. You should expect to spend a large chunk of your working hours on social media and other online platforms. This is where you can spread the word of your online boutique and find new customers.
When you're learning how to open a boutique online, look to other small businesses that are successfully selling their clothes to your market. What techniques do they use to advertise their boutique? Where do they build their brand and interact with their online community of customers?
Because you're selling an aesthetic product, take advantage of photo-sharing platforms like Instagram and Facebook. Make sure every post is thoughtful, high quality, and in line with your branding. Both on your boutique's page and on your social media, the quality of your photographs is a reflection of the quality of your business.
Get creative with your marketing! Test out tactics like giveaways, polls, and discounts. You want to keep your audience engaged and create reasons for them to seek you out online.
You Might Also Like…
–  Down to Earth but Stylish: What Goes into Building a Wardrobe Using Neutral Outfits
Learn How to Open a Boutique Before Diving In
You know you've got an eye for style, but do you have your finger on the pulse of online entrepreneurship?
If you don't know how to open a boutique, then you need to begin with some research. Before you start amassing a collection of products, make sure you know who you're selling them to, why they'd want to purchase them, and how you're going to make it happen. And then, make it happen!
For more tips, tricks, and guides on all things fashion, check out more of our articles and give us a follow on social media!