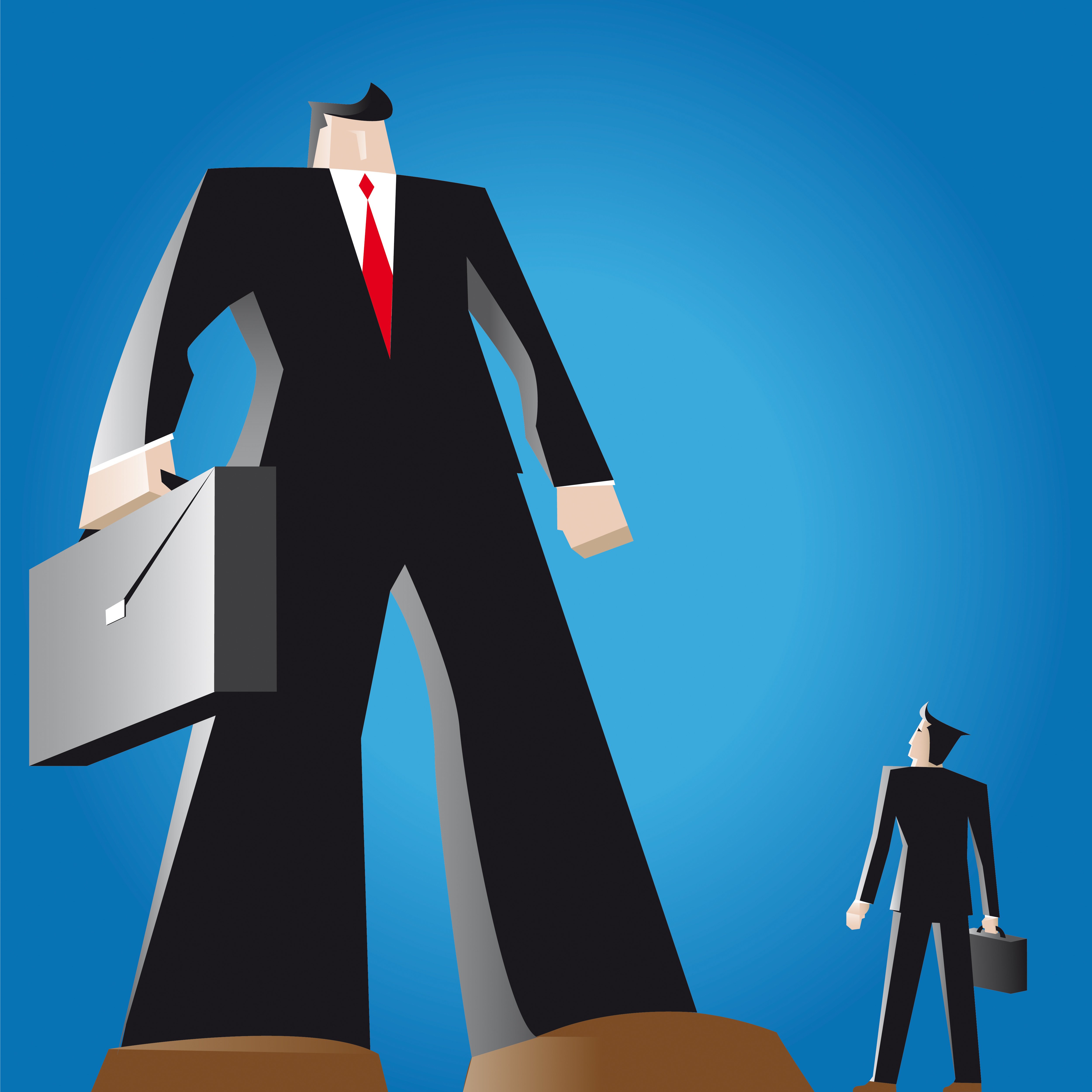 How to Hire a Great Commercial Tenant Rep for Your Business
Originally posted on https://blog.tenavox.com/how-to-hire-a-great-commercial-tenant-rep-for-your-business
We want to walk you through how to get the right tenant representative for your business. But first things first, what is a broker? Well, in Texas, a broker is loosely defined by the Texas Real Estate Commission (TREC) (Texas Real Estate Commission) as a managing member and sponsor of a real estate brokerage firm—both residential and commercial. To us, a "broker" a catch-all that means broker/agent—really, anyone who is working in the commercial brokerage business that can potentially represent you.
There's no special test for commercial real estate (CRE) brokers. The licensing commission was formed to regulate residential licensees, and commercial ones were just added along to round out the commission's mandate. The testing, classes, and licensing process has almost nothing to do with commercial brokerage.  Pretty much anyone with a license in Texas can represent you, but that's not always best for your interests.
We need to make a firm cut between residential and commercial brokers. "Real Estate" is a massive industry; the best brokers and agents specialize (and there is plenty of room to do so). Beware of Jacks of all Trades. Brokers and agents who are doing both commercial and residential are almost always spread too thin, as the industry requires massive time commitments, and doing too much all at once causes the CLIENT (i.e., you) to be underserved. The ones doing both are often doing it for personal financial reasons or goals, and not because it's the best use of their or their client's time.
Note: Ready to hire? Looking for a broker to represent your needs?
If you want to hire a great, pre-vetted and local commercial Tenant rep in Houston or Austin visit VoxLink—The best brokers are here.
Make Sure You Have a TENANT Broker
You NEED a full-time commercial tenant representative. They exist— we promise. Feel free to ask us at Tenavox and check out VoxLink. But another thing to note is that you're looking for a "tenant" representative here, not a "listing" representative. It's confusing because many brokers (in commercial) do a bit of both, and some specialize. As long as they're strictly commercial, this is fine. But by law, listing reps CANNOT and do not represent your interests. They literally work for the other guys. So find out what their primary business is, as it speaks to their time commitment and focus. Are they only representing you because they really just need a commission? Or, is this their full-time profession for many years?
Start with VoxLink…it's the only resource to matching and connecting with the best brokers in your market.
FUN FACT: if your representative does not get a written representation agreement from you, fully executed, they legally DO NOT represent you. And by law, they represent the Landlord, too. Crazy world, I know. Bottom line? Any solid tenant representative will ask for a signed agreement. This is a GOOD sign; if they don't want you to sign an agreement, they don't really want to represent you. Move on to those who do and will.
You want to hire a broker to represent your interests and the interests of your business. In some cases, these interests range from just a simple location-based choice for a corporate decision maker. In other cases, these interests mean the difference between paying yourself a salary, or your child's daycare, or health insurance, or payroll, or one of a seemingly endless scenarios your business can mean for you. So, let's stop calling the decision simple and start calling it what it is: a difference-maker for your business.
Hiring a broker is handing them the keys to your livelihood. It may seem easy early on in your process to just say, "Ok, whatever", and let that fresh-faced residential agent complete a market study for you or to just take the words of the first listing broker you interact with as gospel. If that is how you're feeling, I want you to stop, take ten minutes, relax, meditate, shoot a pillow, do SOMETHING else because you're not in the right mind to make any decision, let alone one this big. I know the process is frustrating, but DO NOT GIVE UP (and in) to the status quo. You will find the right space and negotiate an effective lease. Stick with me here, We're about to give you a foolproof way to get the right commercial tenant broker.
Tips for Hiring the Right Commercial Tenant Broker
So, what can you do to make sure you do find a great broker to represent your interests?
Number 1:  Get educated—which you're doing! You're the business decision-maker here, you have to make the first cut. Know the terms, know the process, and know what you should pay.
Number 2: Ask for recommendations. We have a great list of our top brokers in many markets. This is cultivated by tenant ratings who have been through the very same process as you. Find the right fit with our recommended broker lists.
Number 3: Perform a cultural interview. If you've handled numbers 1 and 2, you've already made technical determinations. Now, you need a cultural fit. This person will live and breathe your business for the next 90-180 days (or more).
Ask questions like the following:
Do you have the experience to represent me and my business? (ask for references and examples)
Give me a rundown on the difference between NNN and Gross rents? (You know this now, so make sure they do)
Do you know what the average tenant improvement allowance is for my preferred type of property? What should I expect to spend on time and money to make a lease here? (A Good agent/broker has the ability and knowledge to spit this out)
Last one, do you have the time and desire to represent me?
Questions 1-3 are qualifiers, question four is critical. As you conduct the interview, you'll be able to tell if this broker is someone you TRUST and if this broker fits with your company culture. Also, a good broker has references, so call a few.
Remember, you're handing over the keys to the car because you need help driving once in a while. Not because you're a drunk idiot. Make sure they don't crash your spaceship

The Commercial Brokerage Commission
You've selected a broker, so let's talk dollars and cents. Actually, just dollars and common sense. The number one question I got as a broker after every presentation was, "So, how do you get paid?"
It's a natural question. If you're getting sold for an hour, it's only human to want to know, "What's this gonna cost me?"  In Texas, commercial tenant representatives are paid just like a commercial listing representative—BY THE LANDLORD. Now, make no mistake: you, the tenant, are the golden goose of the transaction. You're the rent payer! You're SO important that the landlord will pay your representative 67 percent of the total commission and only pay their listing representative (yes, the one who pays all the marketing costs) 33 percent!
Now you know, you're a real piece of financial chess (and a whole lot more!). Usually, it goes like this: 6 percent total commission (on total rent over term) is paid by the landlord. 4 percent goes to the tenant rep and 2 percent to landlord rep.Renewals are typically smaller commissions: 2-4 percent depending on whether the tenant is represented. Owners often try to cut the tenant broker out on the renewal.
So now you know what a broker is, what type to look for, what questions to ask, and how they get paid. Make sure you get the deal you and your interests need! We're here for you every step of the way.
For direct matching to the best commercial Tenant reps in your market visit VoxLink, it's fast, easy and free!