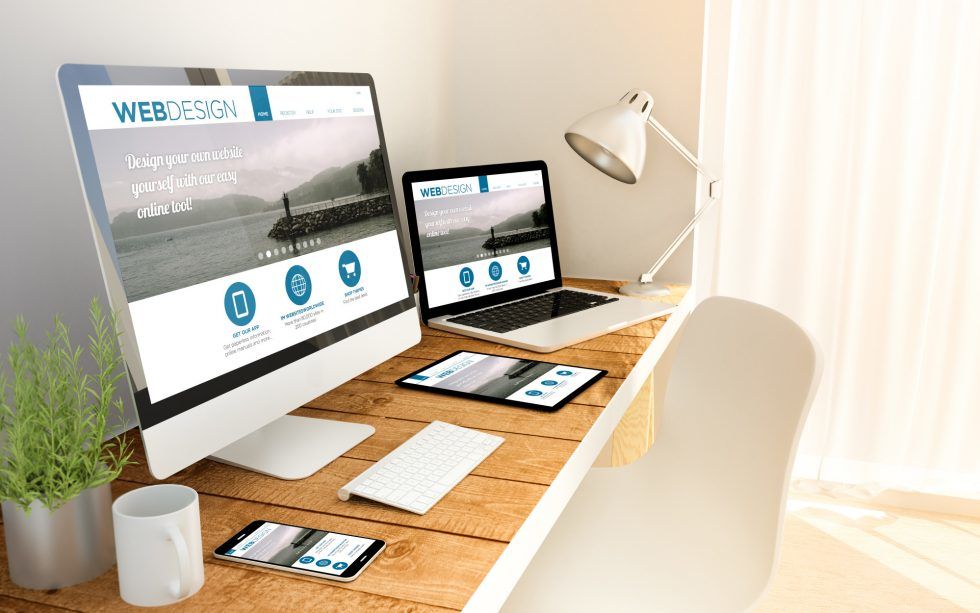 How to Get the Most from Your Web Design
Photo from Holmes Design
Originally Posted On: https://stephenholmes.co.uk/how-to-get-the-most-from-your-web-design/
As business becomes increasingly more digitalised, web presence is more important than ever when it comes to making an impression on customers. Leveraging web design is a crucial way to engage an audience and ensure that your business stands out.
But where do you start? UX/UI and graphic design can take years to master, and front-end programming can take even longer. The natural solution is to outsource the task to a professional agency, but with so many options, how can you determine which group will work best for your site?
Learning about a few web design concepts can go a long way in helping you choose a web design agency. Having even a basic background will allow you to determine if a designer will be a good match for your organisation.
Read on to learn how to match design styles to your brand, what makes a great user interface, and more ways to optimise your web design.
Basics of User Experience and User Interface (UX/UI) Design
Throughout the design process, the single most important factor is meeting the user's needs. This is where user research comes in. By knowing what motivates the consumer and what elements matter to them, you can better tailor your site for a more seamless user experience.
To that point, the accessibility of your design is massively important. The easier it is for a greater number of people to use your site, the more success you'll have in pulling customers. Here are some tips to improve accessibility:
High contrast colours for visually impaired users (a 7:1 ratio is optimal)
Removing clutter
Compatibility with assistive devices like screen readers
Also important for accessibility is a clear hierarchy. This primarily applies to the navigation bar, where the menu's sub-categories should be intuitively organised. However, this also applies to headers, which should similarly be organised in a clear and obvious manner.
It's also important to ensure that your web design is consistent not only across your site but also with current design standards. When users are already familiar with an interface, it's easier for them to interact with it. In turn, they're more inclined to spend more time engaged with your content.
The context in which users are likely to access your site is also important. Things like location, emotional state, and access method all affect how users will interact with your site. Keep in mind what type of user (patient, impatient, etc.) is likely to seek out your services, and design accordingly.
Utilising Simplicity to Drive Accessibility
The more simple you can make your design, the better. If you can make your navigation obvious and simple, you're on the right path. As mentioned, a clear hierarchy can go a long way.
Simplicity is also important in your web copy. Users don't want to spend hours raking through content to find what they're looking for. If your headers and body copy are easy to read, users will have an easier time skimming your site.
It's easy to get caught up in making your web design look pretty. While a gorgeous interface is certainly important, usability always comes first. What good is a beautiful website if no one can use it?
By prioritising usability over aesthetics, you'll run into fewer issues and streamline the user experience. Here are some ways to do this:
Use contrasting colour palettes
Make icons simple rather than detailed
Ensure proper sizing of elements
The bottom line? The easier a site is for people to use, the more inclined your audience will be to engage.
Important Elements to Include in Web Design
UX/UI design is a broad field, and while its principles form the basis for web design, web design has a few guidelines of its own. Now that we've covered the basics of UX/UI, let's jump into some of the specific elements a great web design includes.
Social proof instils the user with trust in the product. People tend to prioritise community, and testimonials from peers can go a long way in establishing a positive brand image. In fact, users are 62% more likely to make a purchase when presented with customer testimonials.
Also essential are frequent calls to action. By providing users with a clear path of what to do next, you'll be able to guide them through the consumer decision journey more efficiently. Calls to action should be intuitive and should blend seamlessly with the rest of the site, rather than being obvious.
Some ideal placements for calls to action include the top right of the navigation bar, the bottom of any page, or at the conclusion of sections that prompt action.
Search engine optimisation, or SEO, is another incredibly powerful tool that can draw visitors to your site and help grow your audience. Through the use of keywords, backlinks, and other techniques, SEO can help your site rank higher on search engine pages.
Basics of Graphic Design
Yes, usability should always be prioritised over aesthetics. But that doesn't mean you can't also have a killer graphic design attached to your site. There are 7 basic elements of graphic design, all of which you can use to your advantage to evoke a certain reaction from your audience.
Here are the seven bases of graphic design and their primary functions:
Line, to organize information
Shape, to communicate brand characteristics
Colour, to evoke emotion
Texture, to add contrast and (often) convey professionalism
Typography, to convey hierarchy (legibility is key!)
Space, to emphasise visual impact
Image, to catch attention
Outsourcing Design Services
So, now you understand some of the basics of web design. How do you use that information to choose the design service that will work best for your business?
The best thing to do is evaluate the agency's portfolio. This will give you a good sense of how they work, and if their style fits with your company's branding. Take a look at this Holmes Design page for an example of a web design portfolio.