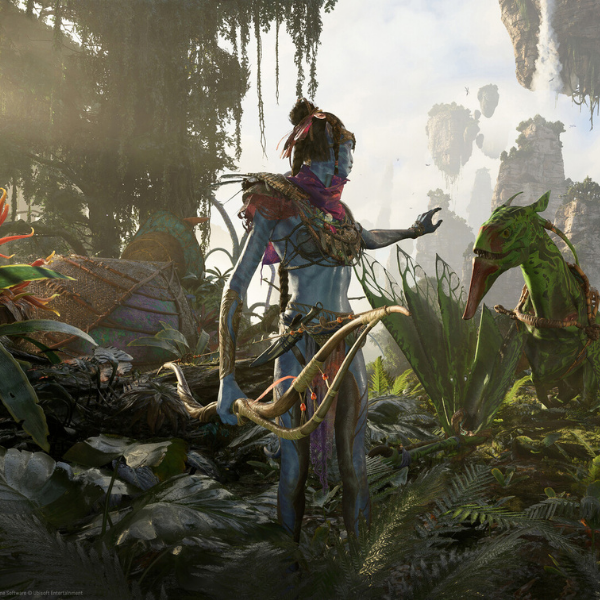 How to Get a Job in Video Game Environment Design
Photo from vertexschool.com
Originally Posted On: https://blog.vertexschool.com/how-to-get-a-job-in-video-game-environment-design/
If you have a passion for video games, but you aren't exactly sure what field you might pursue within design, then you might consider becoming an environment designer. There are several different aspects to video game design, but the environment aspect is one that most creatives enjoy.
Today we're breaking down everything you need to know about how to get a job in video game environment design: what they do, skills you'll need to acquire (or enhance), basic software knowledge, what you should include in your portfolio, and more.
What Does An Environment Designer Do?
An Environment Designer (also known as an Environment Artist) is the person responsible for creating the backgrounds and layouts of animated films, video games, and TV shows. They are essentially responsible for "building the world" that the characters live in.
Since they create the background for every scene of a game, the designers help to set the mood, style, and give context for the world. They also ensure that the background maintains the appropriate look around moving parts of the video game.
Average Salary of an Environment Designer
According to Glassdoor, the average salary for an Environment Artist in the US is $79,852. The salary range based on experience and location is from $51,000 to $103,000.
If you're looking to become a designer, then there are a few essential skills that you'll need to acquire (or enhance). First, it may or may not come naturally, but you'll need to have a strong sense of perspective. A virtual world that doesn't immerse the player will not make for a best-selling game. Some other skills that employers may be looking for are:
Education in digital painting, computer animation, and computer graphics
Knowledge of geography, architecture, and the law of physics
Caricature and design skills
Understanding and implementation of texturing
Ability to visualize and create natural terrains, cityscapes, sci-fi worlds, and other details
+ more
If you're interested in the field of environment design for games, then you'll need to have a basic knowledge of some software. While designers may sketch initial drawings on paper, the final artwork is converted into digital files.
You may also work with different reference materials such as photos, maps, architectural drawings, road structures, and more. These may be scanned from real-world sources into the software, or they may be created from scratch. Here are some of the software that may be used:
Maya
Adobe Photoshop
Adobe Illustrator
Unreal Engine
Mudbox
Zbrush
3D Studio Max
Unity 3
Quixel
TVPaint
After having a basic understanding of how to work the software, it's important that you create an online portfolio. This will be crucial for landing your dream job within the industry. As a new designer, you often won't be working on an entire environment by yourself. You'll likely be assigned to smaller props, so this will be great to have in your portfolio. These props can be things like:
Crates
Rocks
Weapons
Vehicles
Etc.
The main objective of your small prop portfolio pieces is to show that you have the knowledge and skill to make high poly meshes and bake them down on a low poly. This is an essential skill that every 3D artist should know, and your portfolio should demonstrate that.
What Your Portfolio Should Show Others
Having a portfolio is more than just throwing some art samples on a web page. You'll first need a great foundation of a website that is easy to navigate and find your contact information. When you upload your art, it should show that you are proficient in all skills required for designing a game environment: modeling, texturing, composition, color and lighting management, and more.
Having an idea of where you'd like to work will also determine what you place in your portfolio. Try to incorporate a wide range of styles to show that you are flexible and can adapt to each scene. By including different styles in your portfolio, you'll show potential employers that you can replicate their desired style.
How to Stand Out from Competition
One of the other goals for your portfolio should be to show employers why you're different. Standing out among many other applicants will give you the competitive edge and shout "pick me!" How you can stand out is by demonstrating creativity, unique art, and showing your education.
To professionals, there is a clear difference between a novice artist who is self-taught and one who has been under the instruction of another professional. If you don't have any experience in the workplace, then your education will be the next thing potential employers look for.
If you're serious about landing your dream job in video game environment design, then you should start with a quality mentor. A great place to start is a video game vegetation design course. This course, also called the Vegetation for Games Workshop, is designed to help you learn how to create intricate details in the environment through vegetation.
Vegetation is one of the most sought after careers in the game and film industry right now, and this course is a huge value for beginner Environment Artists. By the end of the course, you'll have:
Developed your own tree and vegetation
Have an understanding of the vegetation pipeline
Understanding of how to properly use shaders in Unreal Engine
The confidence and ability to create unique vegetations
This course will allow you to create unique props and backgrounds for your portfolio that will stand out among the crowd. If you're ready to showcase knowledge and skill to potential employers, click here to learn more about Vegetation for Games Workshop.