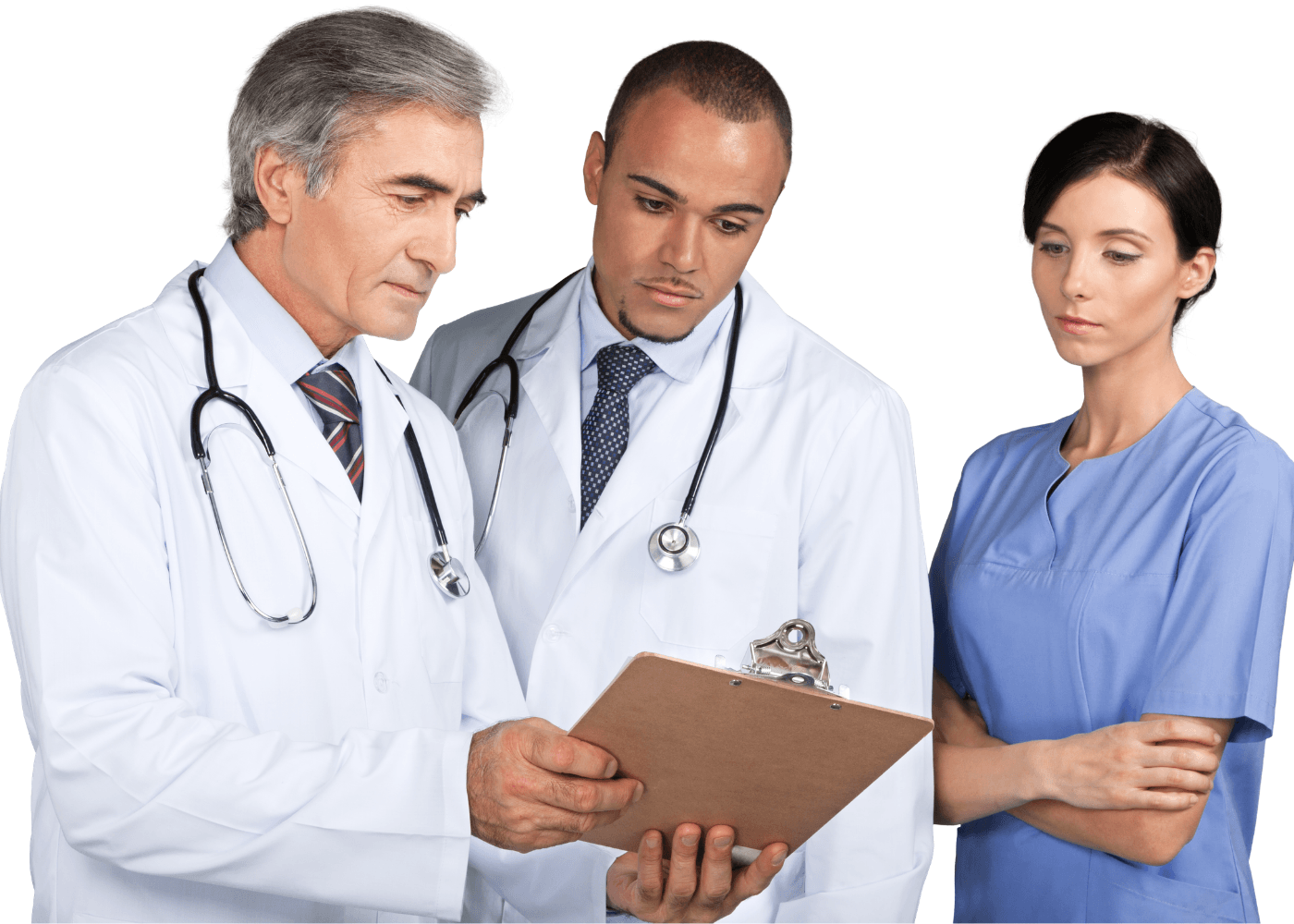 HOW TO FIND THE BEST NO-FAULT DOCTORS NEAR YOU
After a serious car accident in New York, you need to seek emergency medical attention right away. Seeing an experienced no-fault doctor near you is crucial for your health and safety. In the event you must file a claim for reimbursement of medical expenses, or enter litigation, you need a well-documented history of medical treatments received immediately following the accident.
How No-Fault Insurance Works in New York – and Why You Must Use it First
New York State requires no-fault insurance coverage, which means all motorists in the state must carry liability insurance with specific minimums, and regardless of who was at-fault for the accident, your own insurance company will pay.
It is only after you have exhausted your no-fault insurance benefits threshold that you can file a lawsuit or claim against the at-fault party's insurer. Furthermore, your injury must classify as "serious" and would warrant on-going medical care. To establish this, you need to seek medical attention immediately following your car accident.
New York requires that you maintain certain minimum insurance coverage levels, which include:
$25,000 for bodily injury per person
$50,000 liability for bodily injury coverage per accident
$10,000 liability coverage for property damage
$50,000 in no-fault coverage
Therefore, your medical costs must exceed the $50,000 no-fault coverage limit before you can seek compensation from the at-fault party's insurance company.
Understanding the "Serious" Classification and How a New York Car Accident Doctor Plays a Role
To seek compensation outside of your no-fault insurance coverage, your injuries must qualify as "serious," as diagnosed by a licensed doctor in the state. Serious injuries include, but are not limited to:
Disfigurement
Permanent limitations of extremities or an organ
Significant loss or restriction of bodily functions and systems
Full disability for 90 days or more
What Medical Services Covered by the No-Fault Insurance in New York?
Your no-fault insurance covers medical expenses related to your auto accident injuries. These can include:
Medical costs associated with doctor's visits and treatments
Some of your wages lost if you are too injured to return to work right away
Medical transportation
Medical equipment
Medically-necessary expenses, such as prescription medications
In-home nursing home or aide assistance if your doctor deems you unfit to care for yourself
Finding a New York No-Fault Doctor
You are required to seek medical attention from a no-fault doctor in the state. Do not assume your family physician qualifies. Furthermore, it may not be in your best interest to use your primary physician, as they do not specialize in the treatment of auto accident victims.
Look for a Specialist that Deals in Automobile Accidents Specifically
While some physicians can treat chronic pain, others can help with more acute conditions, like a whiplash injury. It is best if you see a physician that specializes in the treatment of accident victims and is a New York no-fault doctor.
The Multi-Specialty Medical Approach is Typically Best
While you narrow your search options, look for a physician's office that is a multi-specialty medical practice. Physicians often work as a team to provide and coordinate multiple medical services, such as physical therapy, chiropractic care, physiatry, pain management, and orthopedic care.
Make Sure You Use Insurance-Approved Diagnostic Labs
Usually, if you work with a no-fault physician, you will be referred for diagnostic testing such as nerve conduction tests (EMGs, NCVs, etc.), X-rays, and MRIs. These tests are necessary to help the doctor accurately diagnose and treat your injuries.
However, you may still want to contact your no-fault insurance company to ensure that the diagnostic service provider qualifies. If they do not, you can ask your physician for alternative referrals to find one that does qualify.
Make Sure Your Treatments are Well-Documented
From the initial visit to every follow-up, diagnostic appointment, and treatment appointment make sure your accident information, injuries, and prescribed treatments are well-documented. You need a detailed medical record showing the extent of your injury and their relationship to the auto accident.
Should You Consult with an Attorney After a Car Accident?
Initially, you may not require legal representation. However, insurance companies, including yours, may not be as receptive to paying out your insurance claim – even with a legitimate injury. If your insurance company is refusing to pay your claims, you may need the assistance of an experienced personal injury attorney.
Likewise, if your New York no-fault doctor has diagnosed your injury as "serious," you should consult an accident attorney regardless. Once your injuries are considered severe, the next step would be to consult with your attorney to seek compensation from the at-fault party's insurance company.
Not only will you need proper medical documentation, but your personal injury lawyer needs evidence showing that the other driver was at-fault for the accident. Therefore, the sooner an attorney is representing you, the better it will be for your accident case. An attorney can begin his or her investigation promptly, line up witnesses for official statements, and begin building a strong case.
The more evidence you have pointing to a fault, and the more documentation you have regarding the severity of your injuries, the easier it will be for your attorney. Your attorney can help you with any unpaid medical bills, as well as seek damages to cover lost wages, loss of earning capacity and get compensated for pain and suffering.