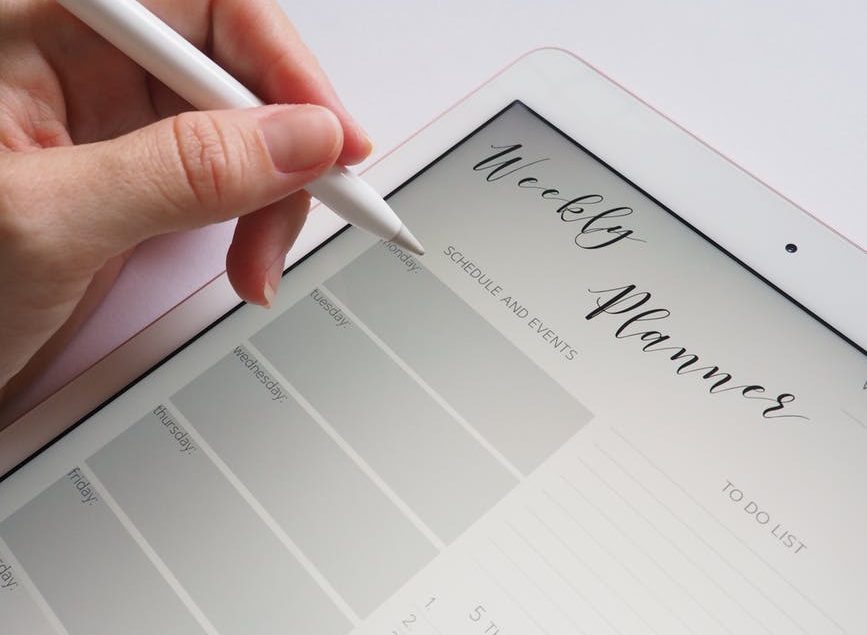 How To Create A Parenting Plan That Works For Both Parties
Divorce can be overwhelming, especially when children are involved. Explore how to create a parenting plan that's judicious for both parties.
WHEN YOU'RE IN THE THROES OF A DIVORCE, THERE ARE LIKELY A MILLION THINGS ON YOUR MIND.
In addition to the emotional toll of the process, there's also the administrative and legal proceedings to contend with, which can heap stress and anxiety onto an already-taxing situation.
Still, there's one step you cannot afford to take if you and your ex-spouse have children together: Creating an effective parenting plan as soon as possible.
As you iron out the details of your divorce, sticking to a solid plan for the little ones can help keep their lives as normal as possible during this difficult time. It can help provide the structure, stability, and confidence that they need to adapt to their new normal.
Not sure how to move forward as a united parenting team, even if you disagree on everything else? Today, we're sharing a guide to creating a plan that you can both agree on, starting today.
Read on to learn more.
1. Create a Schedule First
Before you decide on screen time, meals, and other fine-print details, go ahead and iron out your visitation schedule, first.
As you do so, remember to keep the children top of mind. What routine fits best with their school schedules, extracurricular activities, and other requirements? For instance, one parent might desire to see the kids three times a week, but if their new residence is half an hour away from school, this might not be feasible.
Begin by looking at your children's daily requirements and obligations. Then, use these necessities to dictate the logistics of your schedule.
2. Let Reason Rule
At this time, you might feel a range of emotions toward your ex-spouse, ranging from disinterest to rage. While a contentious divorce is never easy, remember to be as reasonable as possible when creating your parenting plan.
Resist the urge to become vindictive against your spouse by withholding his or her visitation rights. Remember, research shows that most children respond and adapt better to divorce when they're allowed to continue a healthy relationship with both parents.
Of course, this means that those relationships should actually be healthy. As long as you feel that your children would be safe and secure with your ex-spouse, it's important to allow those connections to continue. Otherwise, denying them time together will only lead to resentment down the road.
3. Treat Children With Respect
Your children are not a sounding board. Nor are they free, live-in mini therapists. You do not need to subject them to the details of your divorce, bad-mouth your ex-spouse in front of them, or grill them about every tiny detail of their time with them.
Above anything else, your children need to know and truly feel that both of their parents love and respect them. This is true whether they're toddlers or teenagers.
Make the most of your time together when your children are with you. Focus on your own relationship with them and nurture it as much as possible, giving your ex-spouse the time and freedom to do the same.
4. Voice Any Custody Concerns
All of these recommendations are made with the assumption that your issues with your ex-spouse are purely related to your marriage, and that he or she still maintains a high level of parental fitness.
Still, we understand that there are times in which one parent might have serious concerns about the other parent's ability to take care of the children. It's one thing to think that your ex-husband is too laidback when it comes to sweets after dinner. It's another thing altogether if he has an ongoing drug problem or a history of abuse.
While you're preparing your parenting plan, it's critical to voice these concerns at the onset. Talk to your family lawyer about them as soon as possible. This is the most effective way to make sure your voice is heard and that you're able to exercise control over your children's wellbeing.
5. Talk to Your Older Children
If you have a household full of toddlers, they won't be able to clearly verbalize how they'd prefer to spend their days.
However, that's not the case with your older children. While you should still maintain full control of your parenting plan, allow them to weigh on on their preferred schedule. They might express that, due to sports and school commitments, they'd prefer to stay with one parent during the week, rather than being shuffled back and forth.
Or, they might shed light on what they're lacking in your home. For instance, if you work full-time and are always traveling, your teenagers might choose to live with the other parent most days out of the month. Give them a platform to share those concerns and reassure them that you'll take their requests to heart.
6. Streamline Your Communication
It's hard enough to communicate with your ex-spouse, especially when there are hurt feelings involved. That said, it's not smart to scatter that communication across myriad devices.
Instead of texting, messaging on social media, calling, and emailing, it's best to choose one form of contact and stick with it. Not only will this make it easier and more reliable to get ahold of the other person, but if you ever need to provide evidence of communication in court, you'll have all of your messages in one spot.
Many couples choose to use online software programs designed specifically for divorced parents. Here, you can share messages, create and update calendars, and more. It's a simple and easy way to centralize and streamline your communication so there are no questions down the road.
7. Engage Your Circle
You don't have to go through this all on your own. In addition to your legal counsel, seek out supportive friends and family members who can help you in your parenting journey.
It won't take long to find that some of the resources who were once an integral part of your support network are no longer there due to the divorce. For instance, friendships might get split up as people begin to take sides. The same goes for the relationship you once had with your in-laws, which will be different moving forward.
This might make it more difficult to set a schedule for your parenting plan, especially if you depended on some of those people to help watch the children, pick them up from school, or engage in playdates.
Still, that doesn't mean you're on an island. If you find that your current circle has narrowed too much, seek out new connections of trusted individuals that you can depend on to help relieve you if your schedule suddenly changes.
8. Know Your Role (and Rights)
As long as there are no concerns raised about your abilities, understand that you have the right to at least 50% custody of your children.
That means that you can raise them half of the time, and you shouldn't have to settle for anything less. While no one wants to go through a messy or drawn-out divorce process, don't agree to any parenting plan or schedule that you aren't comfortable with, or that you feel violates your rights
If you're granted shared legal and shared physical custody of your children, you're entitled to regular visitation with them. You also maintain a major say in all decision-making that involves their care, including academic and medical decisions.
Especially if it isn't in your nature to speak up or "ruffle any feathers", you might feel obligated to allow your more dominant ex-spouse to control 100% of these choices moving forward, but it's vital to remember the essential role that you play. Your children will thrive best when both parents are invested and actively involved in their care.
From teacher meetings and school performances to doctor's visits and college tours, you have a front-row seat to all of it, so it's important to attend.
Creating a Parenting Plan That Works
Divorce is hard enough to navigate without an open-ended, confusing parenting schedule to juggle on top of it all.
Communicate with your ex-spouse early on to establish a parenting plan that you can both agree on, keeping your children in full focus at all times. Even if you're still fuming over your personal issues, you can't relinquish your responsibilities as primary caretakers.
Need legal guidance as you work through your divorce?
That's where we come in.
Our team of experienced lawyers is skilled in helping clients make the right decisions for their families as they complete the necessary steps to finalize their divorce. Our attornies will not only fight for your rights in court but will also guide you through every step with sympathy and skill.
Contact us today to get started and let's connect.