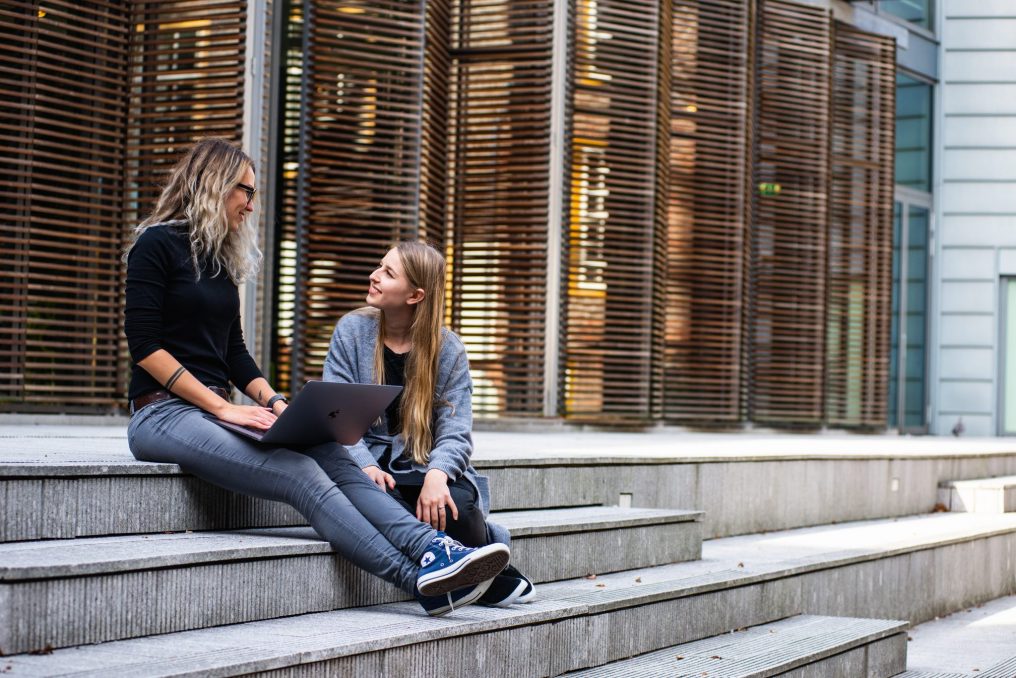 10 Reasons To Choose LASC
Originally posted on https://lascusa.com/10-reasons-to-choose-lasc/
1. LASC Has Over 35 Years of Experience In Teaching English To Foreign Students
Our faculty is comprised of over 30 teachers across our three campuses. Collectively, our instructors have taught in over 50 countries and carry decades of experience teaching English learners. All members of our faculty undergo continuing ELT training and many carry advanced degrees and certifications within the ESL industry. If you are interested in experiencing one of these high quality lessons for yourselves, you can do so from the comfort of your own home via our virtual reality lessons. Through virtual reality, you can give our classes a trial run, and get a taste of some of the best English instructors in California.
2. We Have 3 different locations in Beautiful Southern California (Los Angeles, Irvine and Rowland Heights)
The Golden State is the most culturally diverse state in mainland USA. Living and studying in southern California is a multi-cultural experience, and there's a very high chance that you'll make friends from other countries while you're here. This will give you a better academic experience by adding to your knowledge of the world and of other people's perspectives.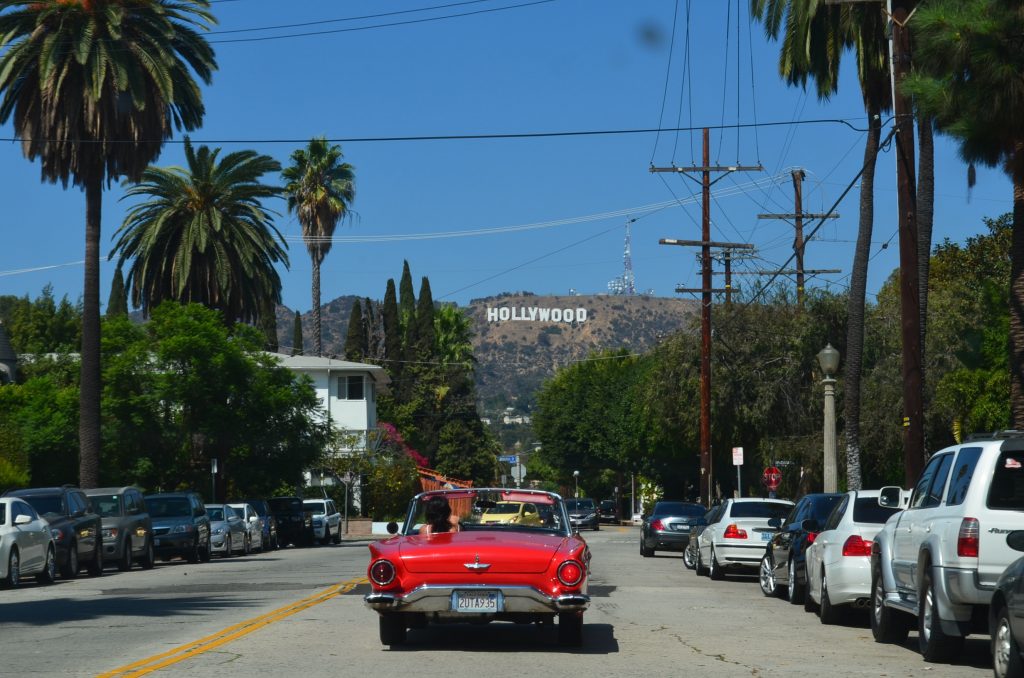 California has some of the greatest public and private universities in the world. Some schools in the state's UC system of public universities even outrank Ivy League schools. There are so many excellent and affordable options for high-quality education in the state that you can find the right program easily.
Another major draw to California is its climate. No matter the season, southern Californians enjoy sunny days for about 80% of the year.
California boasts huge industries in international trade, tourism, and agriculture, as well as countless start-up companies looking to make their mark. After you graduate from your education program, you could have many opportunities to start a career in any of these sectors.
3. LASC Offers English As A Second Language (ESL) Programs, TOEFL And IELTS Preparation And Elective Classes To Complement Language Learning And Insertion Into American Culture
LASC offers four academic programs: English as a Second Language, English for Academic Purposes, TOEFL, and IELTS Exam Preparation. Our ESL program consists of six levels. There is no minimum proficiency requirement to enter our program. Each level is 12 weeks long and the entire program can be completed in 1.5 years. We monitor each students' academic progress as they pass through each level to ensure sequential progression. Take our free placement test to assess what level of our program might be right for you.
Students attend classes four days a week, Monday thru Thursday and can choose from morning, afternoon, and evening schedules. Download a sample course schedule for more information. Our academic calendar follows a quarterly schedule with sessions every Winter, Spring, Summer and Fall. Students are more than welcome, however, to enroll at any time.  
4. Looking To Transfer? LASC Has Partnerships With Several Universities And Colleges To Facilitate The Entry Of Students Interested In Undergraduate, Postgraduate And Extension Courses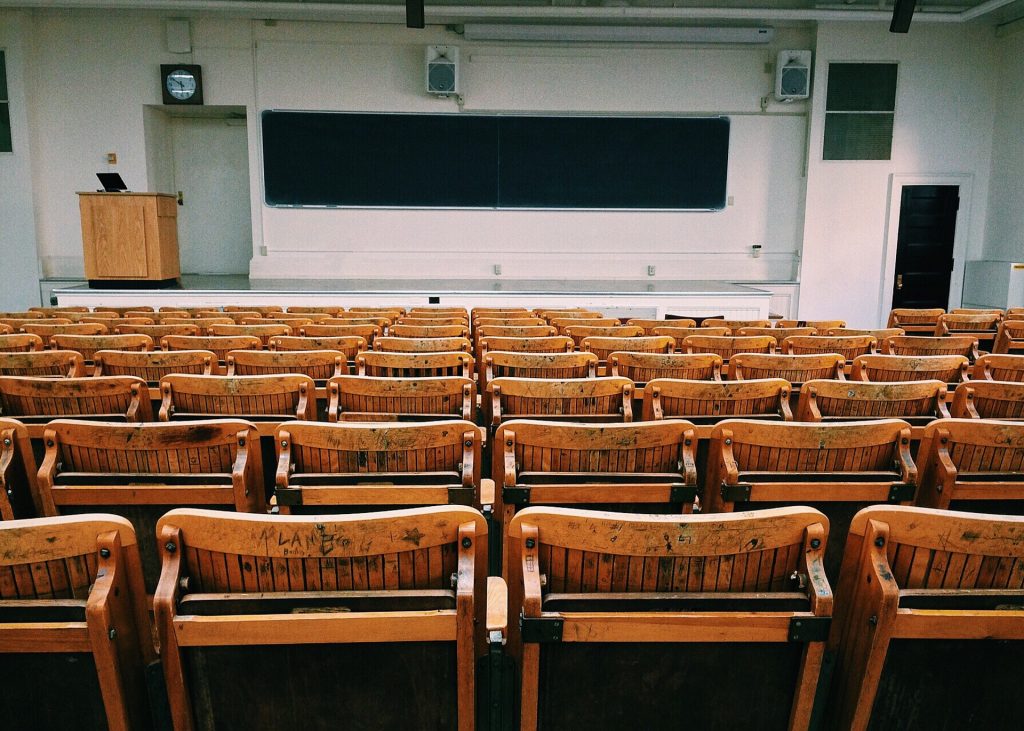 LASC partners with over 50 colleges and universities in southern California and the greater United States. Not only do students who matriculate through our English school programs have a great advantage to perform well at these institutions, they may have reduced admissions requirements compared to other applicants.
Abdulhedi El-Aroui, or Eddie, came from Tunisia to study at LASC Rowland Heights in spring 2017. We spoke over the phone recently about his experience in community college and how his LASC experience helped him. He offered some insight about why it's important to have strong English skills before transferring.
"I have some classmates who don't speak English really well, and I can tell that the classes are a little bit difficult for them. The college offers extra English classes, but personally, I don't think it's enough. Luckily, I don't need to take them myself. I think it's really important to have great English skills before you attend a college because if you don't then you'll have to use up more time to study and take extra classes. LASC helped me a lot by having different programs and outstanding teachers. I think more international students should go there before they come to community college."
5. LASC Has Wide And Customized Classrooms, Free Wi-Fi, A Lounge For Group Work And Socialization, And Is Equipped With Libraries And Computer Labs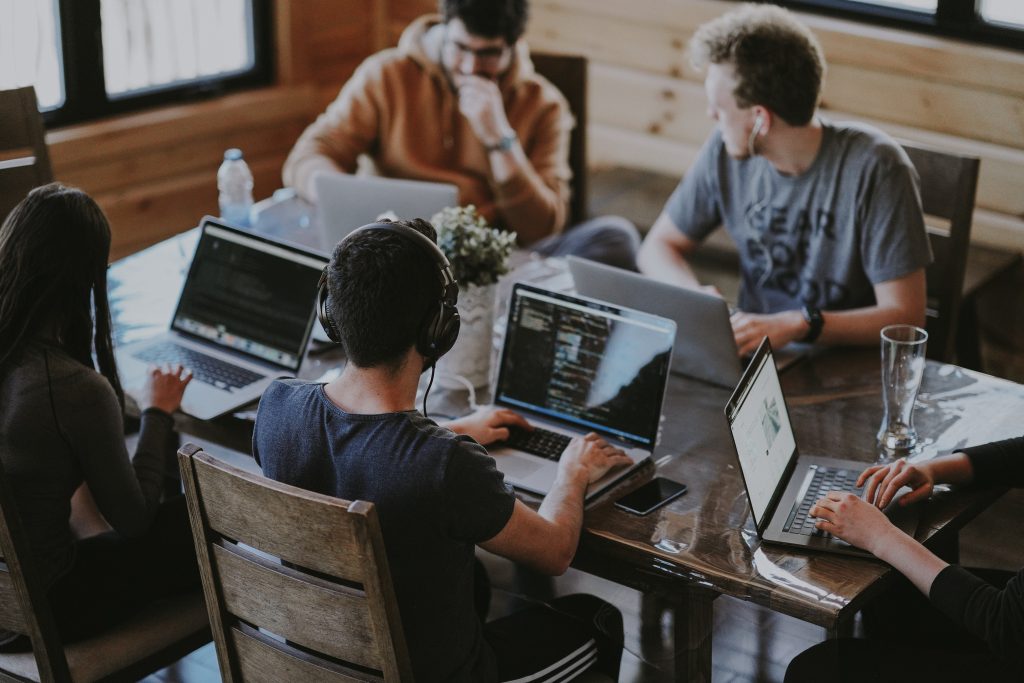 Now, more than ever, technology is essential as a learning tool and it is schools' responsibilities to stay up-to-date in their methods and devices. At LASC, teachers are able to use our learning management system to easily track student progress, share resources with other teachers, assign homework, send notifications to their students, and gain powerful insight into the newest learning modalities. Mobile technology, shared documents and technology in our classrooms allow students to access the most up-to-date information more quickly than ever. It lets students take their language lessons on the go, so that learning and practice can take place anytime, anywhere.
6. LASC Has High Quality Programs With Affordable Prices
We are here to help you get the education you need to improve your English and facilitate your desired lifestyle in the United States. Our representatives are happy to help you with questions regarding tuitions, sponsorships, fees, money required for living in the United States, and more. A common question we get asked is "How Much Money Do I Need To Study In The United States?" This varies. However, a rough estimate would be $2,500 per month including all expenses such as accommodation, tuition, books, meals, transportation etc. LASC has also been designated as an approved ESL program by the Saudi Arabian Cultural Mission and accepts SACM sponsored students. 
7. We Can Help You Consider Several Accommodation Options, Such As Homestay, Shared Or Individual Apartments
Deciding to live and study in another country is a huge decision, and it's important to do all the appropriate research to figure out not just where you're going to study, but where and how you're going to live. At LASC, our admissions managers and student representatives all do our best to help you find accommodations that suit you. If you're a new student in Los Angeles and you don't have friends or family to stay with, we strongly recommend homestay programs.
Every student representative at LASC works closely with homestay agencies or with host families directly in an effort to offer the best possible housing solutions to our students. They can help you decide if a homestay is right for your study abroad experience and point you in the right direction to make sure that everything is taken care of ahead of your arrival in California. 
8. Easy Access To Public Transportation
LASC offers three campuses in Southern California. Our locations are just minutes away from some of California's most popular tourist attractions. Our campuses are situated in areas that offer plenty of amenities, ample housing, and countless entertainment options. One is located in the heart of Los Angeles in Koreatown. The second is in coastal Orange County in Irvine. And the third is in Rowland Heights, a convenient suburb in east San Gabriel Valley. Students can easily transfer between our campuses to make the most of their experience living and studying here.
All locations have easy access to public transportation. The Los Angeles school is located less than 100 meters from the subway, while all other locations are just minutes away from the nearest bus stops. For less than a few dollars, students can take a bus or subway ride across the city, from the beaches of Malibu to downtown Pasadena. Students who decide to live and study in the area will enjoy a lower cost of living and ease of transportation. Don't want to wait? Ride-share apps can be used everywhere and everything is just a quick and affordable Uber or Lyft ride away. 
9. LASC's Academic Counselors Are Fluent In Different Languages And Want To Help Students' Get Comfortable Living Here
Each student is assigned an Admissions Representative to provide academic support and direction. Our representatives provide one-on-one assistance to students to help them create an academic plan that will best achieve their goals. Each representative has efficiently guided ESL students on their paths towards higher education, successful job opportunities, and improved TOEFL scores. Our admissions representatives go above and beyond when it comes to being a resource for students. They can often be seen aiding students in: filling out applications, finding new housing, selecting the best restaurant for a date, and even interpreting official paperwork, such as medical documents and laws. 
10. LASC Is Accredited By ACCET And Authorized By The US Department Of Homeland Security To Enroll International Students
Founded in 1982, LASC is approved by California's Bureau for Private Postsecondary Education (BPPE) as well as the Council for Continuing Education & Training (ACCET), as recognized by the U.S. Department of Education.
LASC is certified by the Student and Exchange Visitor Program (SEVP) in association with the U.S. Department of Homeland Security and is authorized to issue I-20s for F-1 students wishing to study in the United States. Our Designated School Officials are also certified by the National Association of Foreign Student Advisers (NAFSA). LASC has also been designated as an approved ESL program by the Saudi Arabian Cultural Mission. Selecting an English school can be a time-consuming and challenging process, but students can be at peace knowing that LASC's accreditation and certifications are long-standing and widely acknowledged. For more information download our School Performance Fact Sheet, Annual Report, and Student Catalog.
Contact us and we will respond within 24 hours, or use our live chat to speak with someone now.