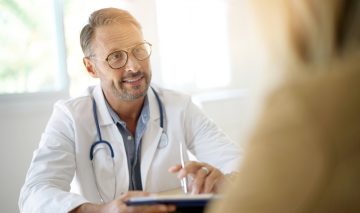 How to Choose or Change Your New York Worker's Compensation Doctor
Originally posted on https://www.injuredcalltoday.com/how-to-choose-or-change-your-new-york-workers-compensation-doctor/
New York Worker's Compensation laws allow you access to medical care for your work-related injuries that are paid by your employer or your employer's workers' compensation insurance. There are certain requirements laid out by a New York State Workers' Compensation Board, but the most important of which is that your doctor adheres to all outlined regulations and rules in your care. Fortunately, you can usually choose who will treat you, and there are exceptional circumstances where you could even change your treating physician.
The Important Role of Your Worker's Compensation Doctor
A New York Worker's Compensation doctor plays one of the most critical roles in your workers' comp injury case.
These doctors specialize in not just one-time assessments, but ongoing care and monitoring of your recovery. This approach to care develops a thorough understanding of your ailments, allows for a more customized treatment plan, and helps you attain a full recovery if possible.
Some of the critical decisions your worker's compensation professional can make on your behalf that will directly affect your case include:
Comprehensive treatment planning
Official medical diagnosis and how it relates to your job
Referrals to additional care providers as needed
Determination of recovery, or if you've attained maximum potential for healing
If any damage is permanent, and how far that disability extends
Your chosen physician's findings will directly contribute to how much you might receive on your Worker's Compensation claim.
Choosing Your First Workers' Comp Healthcare Provider
With the importance of your New York Worker's Compensation doctor and the medical decisions made, it's also critical to follow the guidelines set forth by the state.
Firstly, you need to choose a doctor that is NYS Workers' Compensation Board Authorized medical provider. You can find a list of WCB Authorized providers by visiting the NYS WCB provider search tool, clicking "find a doctor" at Injured Call Today, or by calling 1-800-897-8440.
In some cases, the employer or workers' compensation insurance may require you to stay within a preferred provider network when initially choosing your workers' comp doctor or another healthcare provider.
This is a temporary standard that lasts for the beginning thirty (30) days of your case, starting from your first appointment.
Switching Your New York Worker's Compensation Doctor
During your treatment, you might feel your doctor isn't a good match for your needs. There are numerous reasons that patient-doctor relationships don't work out too well, including your employer, not feeling that the current care plan is satisfactory. This is an essential detail about this situation: you and your employer could make a request to switch your workers' comp doctor. Sometimes your initial doctor doesn't work out.
Regardless of who makes the request, once the 30 day period has passed, you can change physicians so long as they are on the list authorized by the WCB. It doesn't matter if they are in the PPO network or not.
A few reasons why an employer would request their employee switch to a different worker's compensation doctor for care:
Workers' Compensation Board didn't authorize your first treating physician
It benefits your best interests
Treatment isn't satisfactory
If you don't want a change of your healthcare providers, your work comp physician could appeal on behalf of your better interest.
Special Conditions and Diagnostics Under Worker's Compensation
There are occasions when a worker's compensation doctor cannot provide all of the necessary care and treatment for your condition. Such situations may require a referral to an appropriate specialist, surgeon, diagnostic testing, or another healthcare provider.
These recommendations will require approval from the NY WCB if the cost is expected to be over $1,000 if not an emergency. If permission isn't obtained for the referral within 30 days, the request is usually treated as approved
How To Request A New York Independent Medical Examination (IME)
As you undergo assessments, treatment, and monitoring of your progress, your Worker's Compensation doctor will submit periodic reports outlining this information to the WCB. If you disagree with details in any of this documentation, you can request an Independent Medical Examiner (IME) to give another opinion about your workplace injury.
Your employer or the insurance company can also request this exam, and your current treating physician may be present. The report from this exam will go to a Worker's Compensation judge for consideration when deciding on the dispute. Whether you requested the IME or your employer, you must cooperate or risk not receiving any compensation benefits during that time.
Getting Help from a New York Workers' Compensation Lawyer
Despite the New York Worker's Compensation Board ensuring that workplace injury victims receive the care they deserve, insurance companies will still try to minimize and reduce any employer liabilities. From denying your claim to switching doctors because the evidence is mounting in your favor, take the time to speak with an experienced New York Worker's Compensation attorney about your case.
These complex cases can cause additional stress during a time that should be focused on healing. A knowledgeable attorney that will aggressively represent your best interests can help you get the approval you need and the care you deserve.