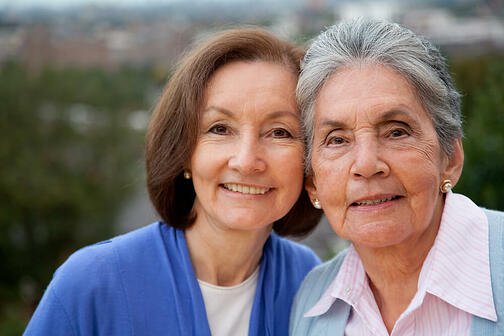 How to Buy Life Insurance for Parents and Grandparents
Originally posted on https://www.lifenetinsurance.com/blog/how-to-buy-life-insurance-for-parents-and-grandparents
As parents and grandparents in their 60s, 70s, and 80s age, younger family members face uncertainty about funeral costs and accompanying expenses. Fortunately, senior citizen life insurance policies can remove these burdens. Here's how to simplify purchasing life insurance for seniors.
Talk to Your Parents About Life Insurance
You cannot purchase a policy for someone without their signature, so discuss insurance with loved ones. Sometimes, even elderly senior citizens have never faced the reality of end-of-life costs. This necessary conversation may not be easy, but seniors usually do not want to worry their families with final expenses.
Understand Senior Life Insurance Policy Options
The three main types of policies are:<
Term life insurance
Universal life insurance
Whole life final expense insurance
Term life insurance is a good consideration if your parent or grandparent needs coverage for a specific time period. Premiums are affordable, with a variety of term lengths. Term life insurance can be good for Baby Boomers who only need short-term coverage.
Universal life insurance offers permanent coverage with level payouts and premiums, but requires full underwriting, including blood and urine tests for risk assessment.
Whole life insurance policies – especially final expense life insurancepolicies for seniors are easy-to-purchase, with simple underwriting and approval . They require no medical exam, but applicants must be able to answer "no" to all medical questions when enrolling.
Guarantee that Even Ill Parents Get Coverage
There is guaranteed issue life insurance for seniors who are ill or have pre-existing conditions. All applicants are accepted with no medical underwriting. These policies are available for seniors ages 75–85 in most states.
Know How Much Insurance You Need
Funerals in the United States start at $7,500+, while cremation is less expensive. Families sometimes need additional funds for medical bills or other debts. Final expense life insurance program payouts vary, ranging from $2,000–$50,000. An experienced senior life insurance agent can explain options, restrictions, and costs.
Find the Best Price for Life Insurance
Getting an online life insurance quote is easy, and may offer tempting rates for Baby Boomers and seniors. However, these quotes cannot confirm whether an applicant is likely to qualify for the policy. Hiring an agent to explain and advocate for you will save time and money.
Consult an Experienced Agent from a Senior Life Insurance Agency
The most efficient and cost-effective option is to work with an experienced, independent life insurance agent who specializes in policies for senior citizens. Here's why:
These agents can access many more companies than an individual, and they will find the lowest cost carriers for your needs.
An agent will know which companies work better for different medical conditions so that you are more likely to be approved.
Some coverage starts on Day 1 of the policy, while some benefits are phased in over 2–3 years, usually because the applicant's health history. Your agent can explain the specifics of coverage phases.
An agent will help you correctly complete application paperwork to speed up approval.
You want a strong, established insurance company where your parent can qualify for coverage based on their health history. An experienced, independent senior life insurance agent—with no vested interest in particular companies—can lead you to the right product and carrier for you.
Take the First Steps
First, decide that life insurance is right for your family. Then, talk to your parents or grandparents. Finally, get yourself an independent life insurance agent who knows the senior life insurance market and will work for you.