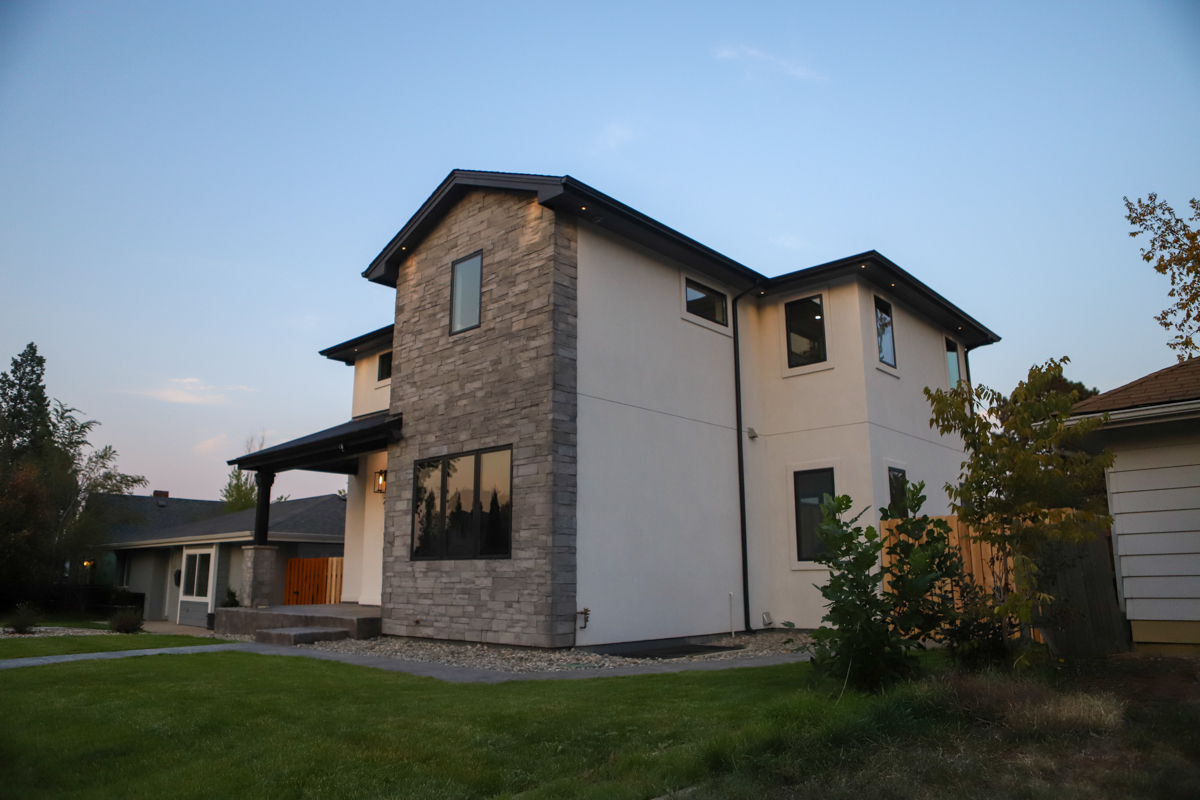 How Much Does It Cost to Build a Custom Home in Denver?
Photo from Denver Urban Builders
Originally Posted On: https://www.denverurbanbuilders.net/new-home-construction/how-much-does-it-cost-to-build-a-custom-home-in-denver/
More consumers today desire a custom home that is built exactly to their specifications. It is important to have an overall idea of how much it will cost to build a custom house in Denver, Colorado.
Costs of a custom home in Denver will vary somewhat depending on a few factors. In general, expect to pay approximately $150,000 to $450,000 for an average-sized plot of land 2.5 to 5.0 acres.
Prime Real Estate Will Cost More Than Less Trendy Located Land Plots
Like just about anything in life, most average consumers tend to desire what others that have more wealth or status have when it comes to real estate. So, waterfront property is almost always going to be far more costly than the same acreage of ground somewhere more inward without the fancy zip code.
The surrounding landscape should also be considered when determining the price of land lots. In Colorado, homes that have pristine views of the surrounding nature reserves and access to top-notch viewing vantage points are more likely than not to be priced much higher than homes situated in an ordinary subdivision with less attractive surroundings.
Understand What All Is Included in the Building Costs
Every successful building contractor that offers custom work will have their own unique building fees. These building costs will differ from one contractor to the next. The area where the house will be built is another element that needs to be considered in overall building costs.
Some additional items that may or may not be covered the building costs include engineering services, architectural fees, building permit fees, costs of driveway installation, septic system or well costs, all labor expenses and various building materials.
The Complexity of the Design, Finish Options & Size of Home Are Key
Custom home builders are hired for their talents, expertise and experience in building original home designs with a choice of finish options. The size and location of the home will also influence the overall costs. A smaller house with less difficult design features will likely cost less than a gigantic mansion that sits on a cliff in a rugged locale.
Factor in Landscaping to Determine Overall Building Costs
Some building contractors include any landscaping design work or labor in their overall price. Others will add these charges on if desired. The type of land that the house will be built upon will also play a role in how expensive the landscaping charges will be.
Site Preparation Costs Vary & Should Be Discussed Beforehand
It is important to include the site preparation costs for a truly accurate end cost estimate. This will vary depending on locale, elevation, type of soil, whether trees and vegetation will need to be removed and other factors.
Discuss Extra Feature Costs like Fencing, Decks & Garage
Exterior structures and garage construction may or may not be already factored into the costs of the main structure, but is commonly one of the most important features for some. A garage may vary in price depending on the intended use of the structure, or the location it's built on the plot of land.
Some things to consider when building remodeling garages include:
Exterior of Garage – Siding or Paint.
Building Codes.
Garage Door Choices.
Design Style of Garage.
Additional Details like Windows, Door Hardware & More.
This should all be discussed with your Colorado home builder before construction begins. Contact Denver Urban Builders for further information.