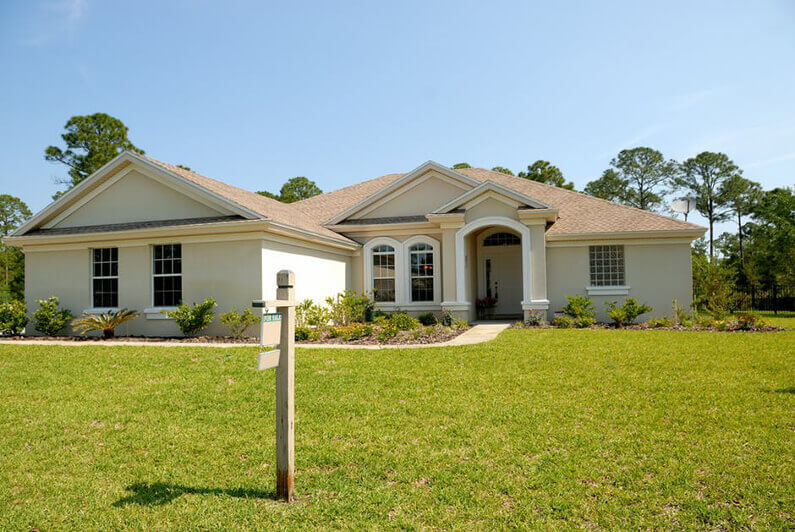 7 Costly Mistakes to Avoid in the Home Selling Process
Originally posted on https://4percentlistingrealty.com/7-costly-mistakes-to-avoid-in-the-home-selling-process/
The housing market in the U.S. continues to improve after a disastrous 2008 when the bubble burst. 5.34 million homes sold in 2018, and the forecast remains optimistic for the remainder of 2019.
You can improve your chances of a quick sale when you put your house on the market by avoiding some common mistakes. We'll walk you through seven costly mistakes people make during the home selling process.
1. Pricing Your Home Incorrectly
Your home is a financial investment, but it's also an emotional one. The average homeowner spends 13 years in their house. It's no wonder that we have trouble deciding on our home's value before we sell it.
However, this is the number one problem sellers create. That's why it's so important to work with a real estate agent who can help you decide the right list price for your home.
If you under-price your home hoping for a quick sale, you may create the impression something's wrong with it. Let's say the market value of your home is $250,000. If you list it at $150,000, buyers will want to know why.
Overpricing is another big mistake. We all want to get the most for our home, but pricing it too high creates a whole set of problems. For one thing, you'll immediately eliminate any buyers who are searching for homes based on the market value in your area.
Keep in mind, 50 percent of home buyers find properties online. Let's say a buyer is looking in a specific neighborhood and knows the prices range from $200,000-$300,000. That's how the buyer will set her search parameters. If your home is listed for $400,000, it won't even show up in the search results.
You may wind up having to drop the price, which can create the perception that something's wrong with the house.
2. Terrible Photos
Remember that statistic we just talked about? Half of all buyers look for homes online. Your photos need to be amazing. You want buyers to fall in love with your home the first time they see it.
Make sure your photos are of high quality. Borrow a camera if you need to, but get good ones. Better yet, let your agent handle the photography.
Before you take pictures, make sure your home looks inviting. That brings us to the next mistake sellers make.
3. Too Much Clutter
Hopefully, you were able to distance yourself emotionally from your home when you decided on the list price. That's going to serve you well here because you need to think objectively to prepare your house for photos and showings.
Pack up knickknacks, family photos and anything else that makes your home look a little too lived-in. A pile of shoes by the front door and books stacked all over the coffee table make your home look cluttered.
In the home selling world, cluttered=small. You want your home to look spacious and inviting. The same holds true for large pieces of furniture. If you're not moving that enormous couch to your new home, go ahead and get rid of it now.
If you need to, rent a storage unit to hold all the things that take up space in your home. You can store kitchen appliances you rarely use, out-of-season clothing and holiday dishes.
4. No Staging
You've probably watched the professional stagers work their magic on home improvement shows. You don't need to hire someone to stage your home. You can easily do it yourself in a weekend.
It's well worth the effort. 77 percent of buyer's agents said a properly-staged home makes it easier for prospective buyers to visualize the property as their future home.
How do you stage your home? Here are some ideas:
Remove all family photos and any other personal decorations like kids' drawings on the fridge.
Give each room a purpose. If your guest bedroom is also an office, pick one function and stage it that way.
Rearrange the furniture to improve flow. Make sure no one has to step around furniture as they walk through your home.
You want your home to look inviting and open. When you remove personal items, it's easier for buyers to imagine themselves living there.
5. Underestimating Costs in the Home Selling Process
You'll need to accurately calculate the costs of selling your home, so you don't wind up short at closing. You'll pay your agent a commission, for example. That's a percent of the selling price.
You might think you can save money by selling your house yourself, but that's not always true. The average For Sale By Owner (FSBO) home sold for $200,000 compared to $265,000 when sold by an agent.
Other costs to keep in mind:
Closing costs. They can include sales tax, a title transfer fee, attorney fees and a fee for whoever handles the closing, like a title company.
Staging costs if you hired someone to take care of this.
Minor repairs to your home. You'll want to fix a leaky faucet, a window that won't open or cracked tiles, for example.
Home inspection. The buyer will almost always insist on and pay for a home inspection, but you might want to do it, too. An inspection will let you know exactly what issues exist, so you're not surprised.
You'll also need to factor in the cost of moving to your new home. That'll include the movers, any upfront fees to the utility companies and homeowners association fees, if applicable.
6. Skipping a Showing
Putting your house on the market can be inconvenient because you need to keep it in show-ready condition. Some sellers don't accept this, and they can miss a showing as a result.
Fewer agents hold open houses these days, so the showings are even more important. This is the one time when a buyer can walk through your home and envision themselves living there.
Don't miss out on this opportunity, because it's inconvenient. Accept that showings are the price you pay for getting the best price for your home.
7. Hanging Around for the Showing or Open House
Just about every real estate agent has a horror story about a seller who killed the deal by having some kind of contact with a potential buyer. It's just too easy for a seller to get offended by a comment a buyer made about his house. Sellers can also try too hard to convince a buyer that the home is perfect.
And let's face it. A buyer who hangs around during a showing or open house just makes everyone uncomfortable. Let your agent do her job and make yourself scarce.
Wrapping It Up
One last mistake that owners make during the home selling process is assuming that everyone has the same taste in decor that they do. Not everyone will appreciate your gold dining room or velvet drapes. Your best bet is to paint the inside of your home in neutral colors and remove any decorations that might only appeal to a few people.
Please feel free to contact us any time with questions you have about the housing market.