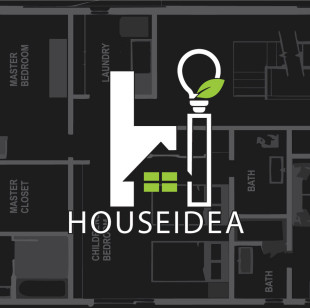 HouseIdea Delivers Design and Custom Home Building Solutions to Sacramento And Surrounding Areas
HouseIdea, a Sacramento-based design and build contractor, provides a one-stop shop for all residential home construction needs, from architectural works, topography, civil and structural engineering, Title 24, and Cal Green Certification.
FOR IMMEDIATE RELEASE
Sacramento, CA, November 18, 2021– Traditionally, when individuals needed to build a new home, they would deal with different experts to test the land, create designs, and build and conduct quality control. Times are changing, and today, home developers can get design and custom home building services under one roof. This process is disorganized, time-consuming, and financially draining.
Sacramento custom home builder, HouseIdea, offers design and build services for new home construction, remodeling, and luxury home building. The firm brings together experienced artists and artisans to help clients design their dream homes from scratch and build it to completion, maintaining the required standards and using top-notch building materials.
"We use the creativity of combined skills, craftsmanship, ideas, imagination, and teamwork to build your dream home and remodel existing structures. As a luxury and custom Sacramento home builder, we are redefining luxury to craft something that is both a testament to beauty and creativity," pointed out Vall Stefoglo, the founder of HouseIdea.
HouseIdea's meticulous designs and building process has made it a highly sought-after contractor for new home construction in Sacramento. With years of experience and collaborations with manufacturers of premium quality building materials, the firm provides exemplary services to clients' satisfaction. Additionally, the contractors offer a personalized approach for every project, working hand in hand with the client to make their dream come true.
"Our experience and expertise are second to none. We are dedicated to making your dream home a reality by factoring in all the details, goals, and ideas. Whether you are looking for new construction for your growing family or a custom build home with all your elegant ideas, we will walk with you step by step," assured Stefoglo.
Working with a design build firm saves time, money and offers developers peace of mind. All the talent is under one roof, and the project gets easier to manage. Building a new home or remodeling an old one can be overwhelming. Clients have to keep up with the different experts, get permits, coordinate the work, manage the budget, and so much more. Working with a one-stop shop that offers wholesome design and building solutions makes the process less stressful.
"We help with custom designs, architectural plans, 3D renderings, and building permits. We will also coordinate the work schedule, manage all project details, update you every week on the progress and ensure the process follows all the industry standards. And when the project is done, we complete an internal comprehensive quality control walkthrough," added Stefoglo.
HouseIdea serves Sacramento and surrounding areas, including Auburn, Davis, Elk Grove, Folsom, Lincoln, Rocklin, Cameron, Fair Oaks, Orangevale, Roseville, El Dorado Hills, and Granite Bay. The family-owned firm offers competitive pricing, quality craftsmanship, straightforward pricing, and full-service project management.
About HouseIdea: HouseIdea is a family-owned design and builds contractor that offers a one-stop shop for all new home construction, custom building, remodeling, and luxury home construction solutions. The Sacramento-based firm offers several services including, design and architecture, electrical, construction, and plumbing.
Contact Information:
Name: Vall Stefoglo
Organization: HouseIdea
Address: Sacramento, CA
Phone: (916) 675-0267
Website: http://www.houseidea.com/
Originally Posted On: https://syndication.cloud/houseidea-delivers-design-and-custom-home-building-solutions-to-sacramento-and-surrounding-areas/