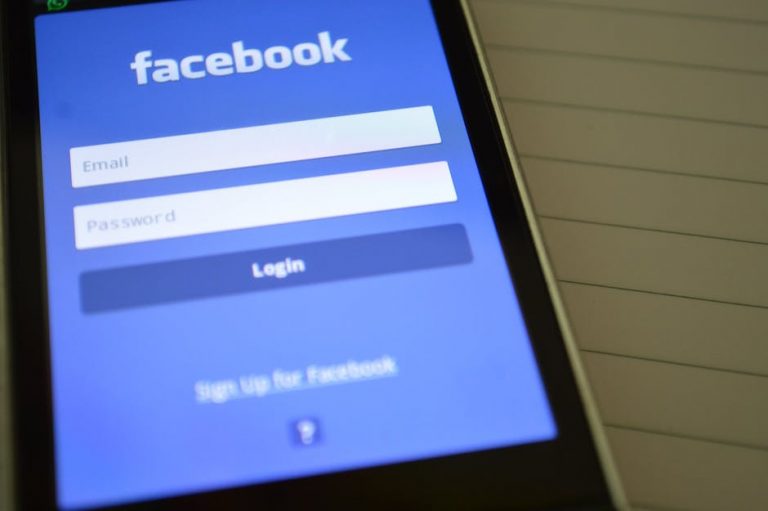 Hacked?! Here's How to Recover a Hacked Facebook Account
Was your Facebook account hacked recently? Do you want to know how to retrieve a Facebook account? Well, you came to the right place.
It's no surprise that Facebook will become a target of many hackers and cyber terrorists. It's the largest social network on the internet after all. Did you know that Facebook reached 1.49 billion daily active users in September 2018?
Below, we'll list down how to recover a hacked Facebook account. There are quite a few methods, most of which are quick and easy to do. We also added ways that will let you know if your account got hacked and how you can prevent it.
1. How to Know Your Facebook Account Got Hacked
In 2018, Facebook got hacked and more than 50 million accounts got compromised. The problem got fixed in time but that doesn't mean Facebook is invincible. Your account can get hacked faster as the whole site was.
Still, how do you know if your Facebook account is not only your own anymore? One of the signs includes getting an email in the past day or so. The content of the email will instruct you on how to reset your Facebook password even when you didn't try to reset it.
You could also receive a different email that says someone logged into your account when you haven't. If you clicked on a URL on any of these emails, chances are you got redirected to an unsecured site.
An obvious sign your account got hacked are the posts, profile changes, and/or messages that you didn't send.
2. How to Recover a Hacked Facebook Account
The Facebook recovery process will only take a few moments. All you need to do is go to Facebook and click on the Forgot Password text. This will lead you to a password recovery page where you can enter your email, username, or mobile number.
From here, there are two ways to go about recovering your account.
Recovery Method Using Associated Email
When you enter the associated email, it will lead you to a page that states they sent a Facebook account recovery code to that address. Log into your email and check your latest mail from Facebook. Open it to find the recovery code.
Enter the code into the box provided for it. Click to continue and proceed to open your Facebook account.
This is the most common method of Facebook account recovery.
Recover with the Email Change Notification
Another way is to access the email account that you used as the primary recovery email for Facebook. Look for an email about a recent change of email address. Often, the title will be something like "Facebook primary email changed to…".
Open the email and look for the text "If you didn't do this, please secure your account." This is a safe hyperlink that will lead you back to Facebook. It will prompt you to secure your account.
Depending on your account and security, Facebook may ask you to verify your date of birth. You could also be asked to upload a government ID. A Facebook help representative will confirm and activate your account.
A third option is to guess your friends using their photos. Facebook will provide photos for Facebook friends you must name out. Out of 7, you must name out at least 5 of them.
3. Alternative Recovery Methods
There will be times when the password changed and you don't have immediate access to your email. It could be that you forgot or lost the password to your email. Good thing Facebook has other ways to let you get your account back.
Trusted Contacts Recovery Method
One such means is the Trusted Contacts. Before this, you should have a friend or two listed in your Trusted Contacts list. This will need cooperation from that person.
Go to Facebook and then click on the Forgot Account option on the login page. Find your account on the search bar by entering your email, phone, or username. You can also use your full name on the search bar given that you typed it into your account details.
A list of email addresses will show up. Check if you have access to any of those addresses. If not, click on the text "No longer have access to these?"
Facebook will prompt you to enter a new email or phone so enter one you have access to. Click Continue and then click Reveal My Trusted Contacts. Next, type in the full name of a trusted contact.
A set of instructions will come up including a special link. The link has a recovery code that only a trusted contact can access. Now, send the link to your friend and ask them to open it.
The link you send them will give them a login code. Ask them to give you the login code. Now, use this code to access your account.
Using the Recovery Mobile Number
Let's say your Facebook account got hacked and the password got changed. There is yet another way to restore your Facebook account. This one will use your recovery mobile number.
Much like the email recovery method, you must click on the Forgot Password option. Next, type in your mobile number in the text box and then click search. If you have immediate access to a recovery mobile number in the options, select it.
Now, Facebook will send your mobile a recovery code. When the message arrives, enter it into the text box given for it. Next, set a new password for your Facebook account.
4. Damage Control and Immediate Response
When you log back into Facebook, you need to detect any other hacking activity first. Go to Home > Account Settings > Security > Active Sessions and click edit. It will lead you to a page with a list of all recent Facebook activity.
Click on End All Activity so all the places where your Facebook account is active will stop. Remember that this will also log you out of your current session. So, before you do this, make sure that you reset your password.
Next, report that your account got compromised. Another action you should take is to remove suspicious links in the Apps list. Go to Home > Account Settings> Apps and start removing applications that you suspect are harmful.
For more information on better Facebook security, reach out to our Facebook support team.
Enjoy a More Secure, Recovered Facebook Account
Don't fret if you got hacked. Now you know how to recover a hacked Facebook account and secure your personal data
If you have any other questions on Facebook Support and other similar subjects, feel free to get in touch with us today.