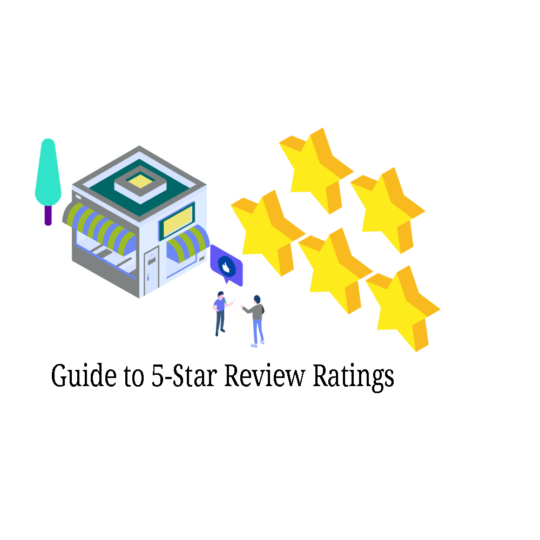 Guide to 5 Star Review
Photo from Mass Leads Maker
Originally Posted On: https://massleadsmaker.com/guide-to-5-star-review/
Guide to 5 Star Review Ratings and How They Work on Google Organically for Local and International Businesses Online
Guide to 5-star review ratings nowadays, customers tend to be more selective when clicking on the search results. In turn, Google has also developed more tools to highlight the best responses to the users' queries. Stand out from your competitors by gaining 5-star review ratings for your business.
If you've never heard of this feature before, this article will take you through the basics guide to 5-star review ratings, and how to get those stars to boost the search visibility and save the reputation of your online business.
We will also share some quick tips and suggestions so that you can use this as a way to engage with your customers and build their trust in your brand.
Why Should You Work on the Google Star Rating of Your Business?
As the popular saying goes, "First impressions last," and also so does your online company reputation.
In general, the Google Star Rating reflects how your products and services are perceived by actual customers. While they can leave reviews on your website or other online review platforms, finding those reviews involves a few more
steps than just simply typing the name of your business on the browser
and seeing the star ratings pop out among the search results.
Given this, businesses should strive to get as many 5-star ratings as
possible to prove to potential customers that they can provide excellently
products or services.
Conversely, poor reviews, as denoted by 1- or 2-star ratings, should
serve as a trigger for business owners to resolve the root cause of the
customers' issues and recover their trust.
In terms of search optimization, business listings with excellent star ratings
receive almost 30% more clicks compared to those with poor or no star ratings.
This shows that customers would likely check out first the search results that offer them more information right away. If you could manage to set this up for your business, you can expect higher traffic on your website.
Furthermore, the lack of star ratings would cause you to lose an opportunity
to be more visible to your target market. Therefore, failing to get star ratings for your business might save you from saving on making an extra effort now, but it would certainly be a missed-out opportunity and a long-term loss for your business.
How Can Your Business Get a Google Star Rating?
As you may have noticed, not all businesses listed in the search results have Google Star Ratings. It's not something that is given right away. Customers have to try out your products and services first and leave reviews about their experience with you. Your website needs to have the correct schema code, and other trusted websites should also feature links to your website.
Let's break down the requirements for the Google Star Ratings of
your online business so that you'd get things rolling the right way.
Set up your Google Business Profile to get reviews via Google Maps
Formerly known as "Google My Business", this service helps customers easily find your business when they perform a local search. It's free to create and manage, and your business information will not only be shown on Google Maps.
If you have provided complete and verified information, then your business will also appear on the Google browser search results and Google Earth. This would widen the exposure of your business to international markets, too.
Through a Business Profile, you may also start using location extensions in your PPC ads. This tool enables the PPC Ads to display key information about your business, such as its address and contact details.
Guide To 5-Star Review
To set up your Google Business Profile, just follow these steps:
Create a dedicated Google account for your business.
Refrain from using a personal account for this purpose. If you already have one, skip the second step of this process.
2. Attach your business name to your account.
You can do this by going to the Google Business webpage, and looking up the name of your business. If you spot your business name, just select the "Add Your Business to Google" option. Otherwise, you'd have to create a Google Business Profile indicating the official name of your business.
3. Indicate your service area.
If your business involves visiting or delivering to your customers, you have
to state whether you are willing to go outside your location or if you're
limiting your services to the local area only.
Businesses that don't require them to go to their clients can just select the "No, I don't" option.
4. Select your business category from the list.
Choose the category that best matches your business operations since
this will affect how your business information will appear when customers look up businesses that can cater to their needs.
Take Note!While businesses don't need a dedicated website to have a Business Profile and use Google Ads, you still have to get one for the other requirements for a Google Star Rating. Enhance your profile by adding relevant photos and videos of your products, services, or business activities. Don't forget the logo and a brief but insightful description of your business, too.
5. Provide the contact information and website URL of your business.
While this step is optional, don't skip it because your customers need to know the right way to reach you.
6. Verify your Business account.
The quickest way to do this is via email or phone—assuming that you have
provided an email address or phone number to Google.
Once your business has its profile, customers with Google accounts
may leave reviews if they encounter or if they searched up your business on Google Maps. Don't leave all the legwork to your customers, though! Google Business Profile has a "Share Profile" feature. By using this, you can provide a convenient link for customers who wish to leave a review about your business.
Collect customer feedback on Google's review partner sites
Google aggregates customer reviews from various reliable sources, such as third-party review sites to determine the star ratings of businesses. Examples include PowerReviews.com, TrustPilot.com, and Verified-Reviews.com.  Again, you'd have to set up an account for your business on the review site to start gathering customer reviews.
At the moment, Google requires only one verified customer review for a business to get a star rating. However, one review isn't likely enough to gain the attention and trust of potential customers.
Reach out to your satisfied customers after you have provided them with
your product or service, and ask them if they would like to share their feedback.
Prioritize getting reviews from your happy customer since you'd have a much better chance of receiving not only a positive review but a glowing 5-star rating, too.
Guide To 5-Star Review
Check out more tips below on how you can solicit reviews from customers:
Place a link to your review page on the digital receipt emailed to the customer.
At least a week after the transaction had been concluded, send a
thank-you email to the client with a link to your review page.
Share the link on the official social media pages of your business.
Create blog posts about your products or services with an ending that
includes a call-to-action for customers to leave their reviews.
Don't forget to express your gratitude to customers who will share their feedback through reviews. A simple follow-up email about your appreciation would likely be welcomed by the customers. In case of a bad review, you may also take this opportunity to get more information and address the concerns of the customer.
Helpful Tip!
Keep things simple by opting for a five-star rating scale when you set up the codes that will allow your website to display the customer reviews of your business.
Not only will this be easier to digest by the readers of your website, adopting this rating scale would make the markup process easier and faster to complete. Display the reviews and ratings on the website of your business.
Once you start receiving reviews and ratings from your customers, your next step is to set things up so that they would show up when visitors check out your website. The easiest way to go about this is to use a widget or third-party app, such as the ones offered by us Massleadsmaker.com.
However, take note that you would have to pay for this service, and it comes cheaper to buy in a bundle lead generation software than in its own as a single widget.
An alternative for those who know how to add schema codes would be to do it on their own. Adding the code to your website would allow you to display customer reviews along with their corresponding star ratings, if available. Google also offers a Markup helper for those who want to do this method. However, consider hiring the services of a website marketer or developer who can do the coding work in you instead.
What Must Be Done If Google Has Still Not Given Your Business a Star Rating?
One common mistake among novice entrepreneurs is to assume that Google would eventually attach a star rating on their listings since they have gone through all the steps we have described above.
While it may take some time for Google to display your star ratings, in some cases, the much-awaited stars have never arrived.
Why? And what should you do to avoid this from happening to your business?
Let's go through the reasons that might keep your business listing from getting its star ratings, and pay attention to the things that you could do to correct any mistakes you may have made earlier. Moreover, take note of the tips that will be shared below so that you can avoid committing them while working on the Google Star Rating of your business.
You have broken at least one of their guidelines for review snippets.
Google shows a review snippet along with the corresponding star rating from a valid customer review. These snippets may appear not only among the search results but also on the Google Knowledge Panels.
Because of the visibility of the review snippers, Google requires everyone to observe their technical guidelines, such as providing the information of a review for a particular item rather than a list of items or an entire category. Other guidelines for the webmaster and the structured data also exist, so be sure to check them out while setting up the codes for your website.
The customer reviews show up on the homepage of your website.
As mentioned earlier, review snippets are meant for specific products or services. If you decide to place all customer reviews on the homepage, it would not only make the layout appear cluttered, but the impression this might give is that the reviews are for the company itself.
Again, Google wants to put a spotlight on the products and services you offer. Don't waste the customer reviews you have gathered by not following their intention for the Star Rating system.
You might be thinking that having all the customer reviews on the homepage is a good strategy to build the trust of your customers. Unfortunately, that does not matter to Google.
Don't break this rule for whatever reason. Put up a products and services page on your website, and display your customer reviews and ratings there.
Google isn't updating the star rating of your business because your website doesn't get updated regularly.
The more updates you do on your website, the higher the chances that your business would receive its Google Star Rating. Updates could be anything from refreshing the lineup of products you offer, or new reviews that keep coming from your customers.
If you don't directly sell products on your website, then regular blog posts could help keep your website relevant and up-to-date. Consider adding new web pages too—for example for time-limited events or special promos—since doing so would also be considered by Google as website updates.
The Domain Authority of your website isn't high enough.
Your Domain Authority is critical because this reflects how valuable your website is from Google's perspective. The higher this is, the higher your chances will be of getting a star rating for your business.
Domain Authority can be increased by doing various tasks, such as but not limited to the following:
Enhancing the quality of content on your website

Adding more links on trustworthy sites to direct the reader to your website

Ensuring that your website is SEO-friendly
Other than getting a Google Star Rating, a higher Domain Authority will also increase your website's ranking in the search result, and in turn, this will drive more online traffic for your business.
Don't fret if your business takes some time to receive a star rating from Google. Be patient, and make the effort to boost your chances by following the tips we have shared with you in this section. As you have seen so far, the benefits of getting your Google Star Ratings far outweigh the work that needs to be done to get it.
What Can You Do to Improve Your Google Guide To 5 Star Review?
Once your listing has a star rating in the search results, the mechanics of the system is pretty straightforward.  As long as your business receives more four-star or five-star customer reviews, the higher the Google Star Rating will be. Ideally, there should be no star ratings lower than four, but that is not the case for many businesses.
Some first-time business owners think that the only way to handle these poor star ratings is to tip the scales by actively seeking the feedback of customers who are guaranteed to leave a good review for the business.
However, that would not serve your online reputation well in the long run because the causes of the negative feedback would likely remain unaddressed, and thus would recur after some time.
Therefore, the best way to improve your Google Star Rating is to engage with all customers who provide reviews and ratings of your products and services. Regardless of how satisfied they are with your business, take the time to read through what they have to say, and think carefully about the appropriate response.
Imagine a business that only interacts with positive reviews and ignores the negative ones completely. That would give the impression that the business does not truly care about all of its customers. It might also further upset or anger the customers who have complaints about your products or services. As a result, your business might end up having a group of people actively dissuading potential customers from purchasing what you are trying to sell.
So, what's the best way to manage the positive and negative customer feedback on your business?
Respond to all customer reviews, whether the feedback is good or bad.
Even a simple thank you and a quick reassurance that you will keep doing your best will likely be taken as a sign that you appreciate your customers. On the other hand, replying to negative customer reviews shows that you take your business seriously and that you are willing to improve.
Never delete the reviews from your customers.
Remember!Prioritize the customer reviews that you receive through your Google Business profile. These reviews would likely pop out first when people browse through the search results, whether they are from your local area or from other countries on the other side of the world. This doesn't mean that you'd focus all your time and energy on handling these reviews only. Just go through this set of customer feedback first, and then move on to the other review sites where your business is also listed.
It might be tempting to just delete a scathing review and try to move on. However, know that your reputation would take a hit by doing so. Instead, express that you genuinely care about the customer's concern about your product or service, and do your best to address the related issues to the negative feedback.
Pay attention to the patterns.
As you read through the reviews, try to see if there are recurring issues since they might be pointing to a bigger or underlying issue that needs to be immediately addressed. If most of the complaints seem to center on the same factor or circumstances, addressing the root cause would effectively resolve the issues that many customers have had with your business.
Check back in with the customer who left a bad review.
After you have addressed the issues, follow up with the customer if your actions had resolved their complaints. If they respond positively this time, ask the customer if they are willing to update the review to reflect their new perception of products and services.
Guide To 5-Star Review
To sum things up, a guide to 5-star review ratings for your business can be achieved by going through the following steps:
Create a Google Business Profile for your business.
Encourage your customers—preferably the happy ones—to leave their reviews and star ratings about your products and services on review platforms trusted by Google.
Display the customer reviews you have received on your website through widgets, third-party apps, or a professional web developer.
Notify Google about your business.
Boost your chances of getting a Google Star Rating by observing the rules and guidelines, updating your website regularly, and increasing the Domain Authority of your website.
Engage with customers who leave positive or negative reviews to maximize the visibility of your business and continually improve your products and services.