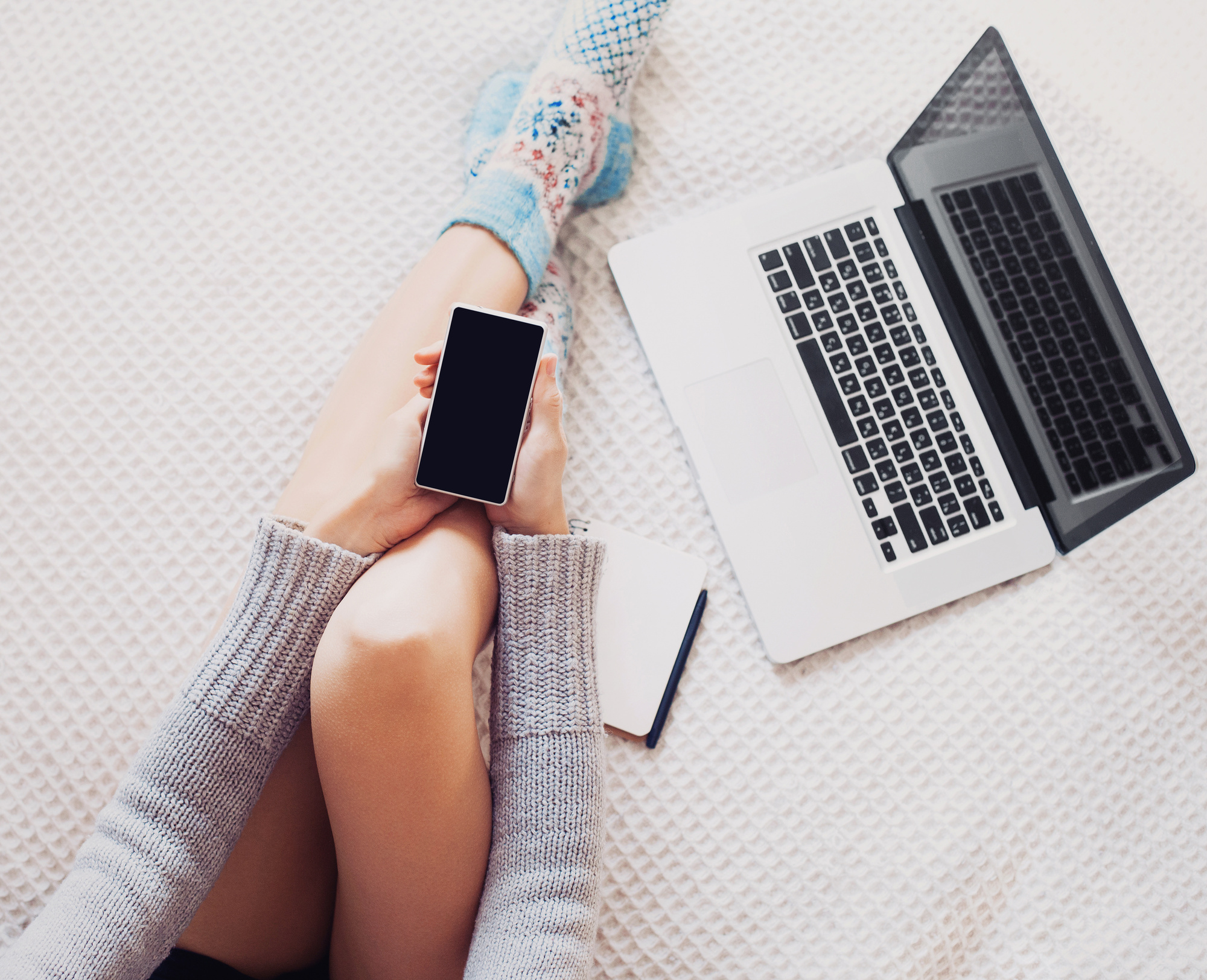 Great Blog Apps That Will Help You Monetize
Twenty years ago, no one could have guessed that blogging would become the money-making machine it is today. The internet itself was still finding its legs.
Today, though, blogs abound about every subject under the sun. And while the market may seem saturated, the reality is that there is still money to be made in the blogging industry.
There is an entire industry built around helping bloggers earn money. You can take advantage of that industry via blog apps and plugins that help monetize your blog.
Let's take a look at the best apps to help you make the most of your blog.
OptinMonster
One piece of blogging advice you'll hear constantly is to BUILD YOUR EMAIL LIST.
And it's true. Building an email list is a top way to convert visitors into customers.
But to get those customers, they have to sign up. And to do that, you have to create an engaging way to present your email opt-in form.
Enter OptinMonster. The plugin helps you create stunning opt-in forms and popups to help increase your email conversions.
It even has an option to convert visitors as they are getting ready to leave your site, making the most of every click
Google AdSense
This is the big one. If you're blogging and you don't have an AdSense account, you are missing out. In the words of Julia Roberts in Pretty Woman, "Big mistake. Huge."
AdSense is run by internet giant Google, which means you have unparalleled access to hundreds of ads that help you make money with your blog.
AdSense makes sure the ads on your blog are high-quality and relevant to your audience. That way, your fashion blog isn't running ads for high-quality deer urine, and your hunting blog isn't advertising the latest Jimmy Choos.
You can also customize which ads you want on your site, get rid of ads you don't like, and keep track of what ads are showing on your site.
Even though it bears the Google name, AdSense is one of those blog apps that work equally well for small blogs and large sites. So no matter how big or small your audience, you should be taking advantage of AdSense
Easy Digital Downloads
If you offer digital downloads, you should definitely be using Easy Digital Downloads.
Offering digital downloads is an awesome way to make a steady, passive income from your blog. No inventory to keep track of, just a simple document creation and voila! You have an income stream.
But to manage digital downloads is no easy task. You could set up an Etsy store, and some bloggers do. But if you want something that integrates perfectly into WordPress, you have to look at blog apps designed for the platform.
Easy Digital Downloads is a plug-in specifically for WordPress. It integrates a shopping cart system, discount codes, and unlimited file downloads.
Best of all, the starter version of the app is completely free.
For entrepreneurs who want to take it to the next level, there are paid versions available in packages and as a la carte options.
Dropified
Drop shipping is fast becoming the bread and butter of many bloggers. With no inventory to keep up with and crazy low overhead, it's a great way to make money from your blog.
The idea is to offer products on your blog. But instead of keeping them as inventory and shipping them out yourself, you purchase them from a wholesaler or manufacturer. When an order comes in, the product ships directly to the customer, without you having to box or ship a thing.
Dropified is an extension of the Shopify platform. It allows you to import products into your Shopify store and have them shipped to your customers in 7-10 days.
Orders are a snap to fulfill, and if you have multiple Shopify stores, you can easily integrate them into one platform. Check it out!
Amazon Affiliates
Amazon Affiliates is one of the easiest ways to make money on your blog without having to put in much effort.
By signing up for an Amazon Affiliates account and linking to products on your blog, you can earn a percentage of every product sold as commission.
Your customers don't get charged more for this. Instead, Amazon pays you a small percentage.
You'll need to disclose that you are using affiliate links, but this is pretty easy to do with a few sentences at the beginning of a post.
So Many Blog Apps, So Little Bandwith
Don't feel like you need to jump into every plug-in out there. There are hundreds, if not thousands, and if you tried to utilize every single one, you would find yourself drowning in blog apps.
The key is to find a few blog apps that fit the needs of your audience and your blog and focus on those.
Some blog apps, like Google Adsense and Amazon Affiliates, can work for almost every blogger, regardless of niche.
But not every plugin or app is going to work for every blogger. If you don't offer digital downloads, then a download service isn't going to do much for you.
By the same token, if drop shipping isn't your thing, having a drop shipping management app isn't going to be beneficial.
It's vital to really examine what your monetization needs are, and streamline your app and plugin choices to meet those needs effectively, without cluttering up your site.
Wrapping Up
No matter what you blog about, there is sure to be a way to turn it into a paycheck.
Take a look at our list and see what plugins and blog apps are best for your site. Then jump in and watch that earning report climb.
For more on how to monetize your blog, take a look at our advice here.