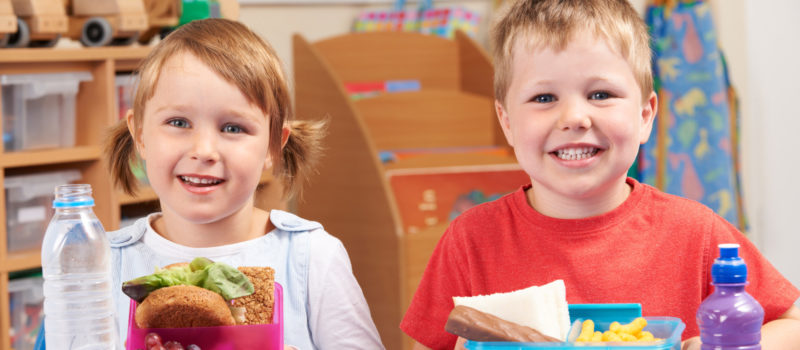 Goodbye Sad Cafeteria Food: School Lunch Delivery Service Offers Healthy and Delicious Meals Your Kids Will Love
Do you ever worry about the quality of food your child is eating at school? You might be right to.
While many schools try to provide healthy and nutritious lunches for kids, in many cases they fall short.
You may even consider sending your child off to school with their own packed lunch, but again this can be very time-consuming and it's always difficult to prepare a healthy meal every day.
Luckily, we're here to save the day with our school lunch delivery service. Imagine this — a lunch service of delicious, healthy meals carefully created with the right nutrients kids needs need to grow and develop — delivered straight to your child's school!
Intrigued? Read on to learn more about our healthy lunch delivery service.
What Are the Lunches Like?
With an offering of over 60 unique menu items, there are plenty of meals that your kids will love! From enticing entrees to savory soups, to crisp salads, to ingredient-packed sandwiches, even the pickiest child will find a dish they adore.
We also cater to dietary requirements, for example, if your child is vegetarian or has an allergy to nuts.
We focus on creating lunches that are healthy and simply made from farm-fresh ingredients. Each meal is made daily, contains no preservatives, and is never frozen!
With quality at mind, we're thrilled to source many of our fruits and vegetables from local farmers and grocers who are equally committed to quality. What's more, there are no added hormones or antibiotics in our meats, poultry, and dairy. We can also guarantee there's zero trans-fat, MSG, and high fructose corn syrup in any of our meals.
Every pre-ordered meal includes one selection from one of two categories – entrees and sandwiches and wraps. A serving of fresh fruit or vegetables is included too.
If you fancy adding in a cool beverage too, that can be added in for just 45 to 55 cents. These drink options include 1% milk, Honest brand organic juice drink, or bottled water. There are also a variety of healthy snacks that can also be added in for 40 to 45 cents each.
What Are the Benefits?
Not only do our healthy lunches benefit your kids by providing them with delicious, nutritious meals, but there are several other advantages of note.
Firstly, there's the amount of time you'll save as a parent having to plan, shop for, and put together lunches every day. For as much as you love being as involved in your child's life as much as possible, making lunches can feel like a chore most the time and life is busy enough as it is!
With our healthy lunch delivery, you'll be relieved of the pressure and will save precious time to focus elsewhere. We handle every aspect of the lunch delivery – from ordering, cooking, cleaning, billing, and delivery. We've got it covered!
Likewise, our lunch box delivery service brings fun and interactivity to lunchtime, helping your kids learn all about healthy eating and nutrition in an exciting way.
Finally, here at The Lunch MOB, we love to give back. So, we'll donate part of the proceeds of every meal purchased right back to the school. That means that not only are you providing your kids with healthy and nutritious food, you're also supporting their education.
It's a win-win!
How Does It Work?
To receive healthy school lunches for your children at school, firstly The Lunch MOB will need to make an agreement to service your school. The school will need to contact us at (949) 656-4645 or e-mail us at [email protected].
As a parent interested in this service, we would suggest you speak to the school and ask them to get in contact for more information.
Once The Lunch MOB is set up as your school's lunch provider, you'll receive a school code that you can use to sign up and register an account with us.
Here's where it gets more exciting. Once you have your account ready, you can start placing lunch orders for your child!
Your school's calendar menu will be available no later than two weeks before the start of the school year and you can see what's available six weeks out at all times. You can even order meals on the app, for those that are constantly on the go!
Remember, lunch orders must be placed by 12 pm, two calendar days before the day of lunch service.
At school, during lunch period helpers will be available to distribute pre-ordered lunches to the children. There will be a lunch line, and each student will receive their pre-ordered lunch with ease by telling the helper their name and grade. The helper will then look up the student's name on a lunch report and will give the student their lunch after verifying them.
Ready to Start Your New School Lunch Delivery Program?
If you're ready to promote healthy eating and nutritious food to your kids, then it may be time to consider ordering your new school lunch delivery.
Not only will it provide your kids with delicious, unique, and healthy food but as a parent, you'll reap the benefits too – think of all that spare time you'll have available! Plus, our healthy lunch box deliveries will gear your kids up into learning all about the benefits of a healthy diet.
If you have any questions about our school lunch delivery, feel free to get in touch with us. Alternatively, our list of FAQs will shed more light on our service.