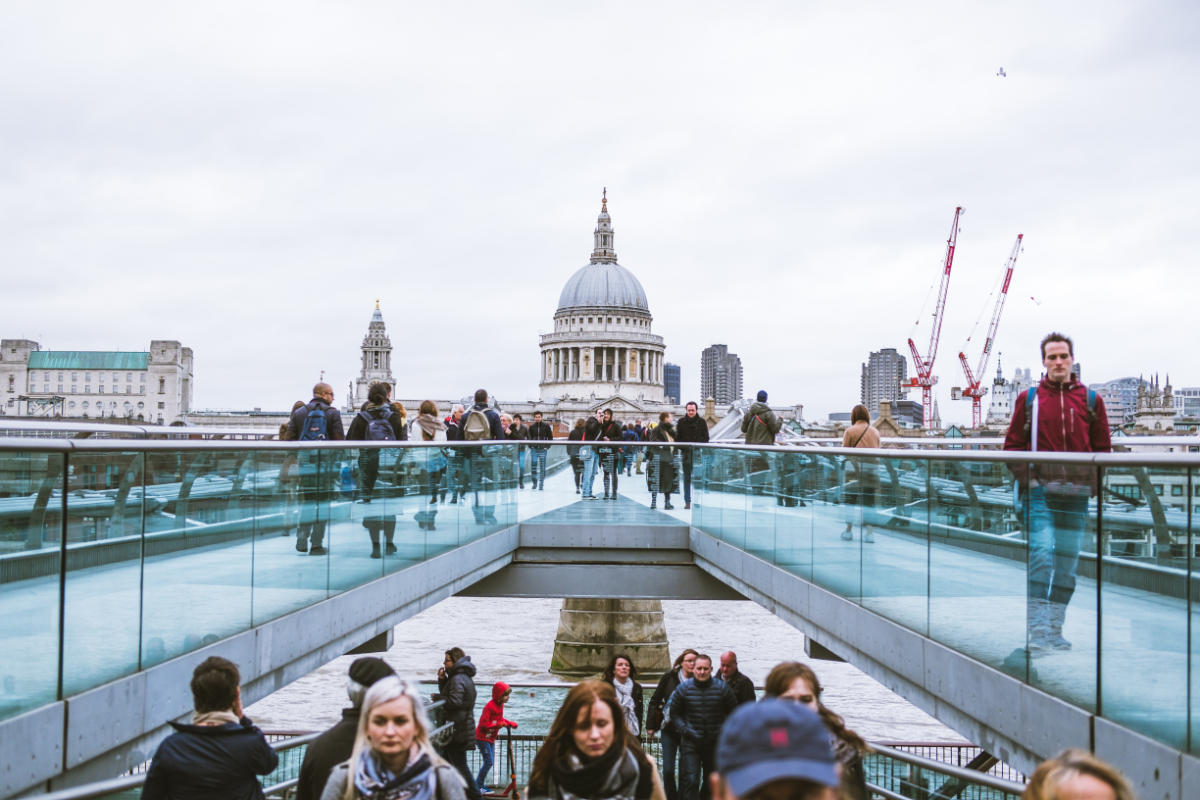 Five Unusual High-Paying Jobs in London
When we think about high-paying professions there are few obvious contenders that immediately spring to mind. Of course, roles in industries like law, medicine and technology are often associated with lucrative paychecks and high levels of career satisfaction. But did you know that some of the most unusual jobs in the world also pay incredibly well?
If you've set your sights on a generous salary complete with perks aplenty then you won't want to miss some of London's most unusual (and high-paying) jobs! Here are five fantastic roles that you might want to consider if you're searching for a career path that's a little out of the ordinary.
Music Therapist
The ability to help others is a wonderful thing, and it really tends to deliver where job satisfaction is concerned too.
Therapists offer a selection of treatments designed to aid those in need, and resolve problematic behaviours or thought processes. Music therapy is a prime example of this. It's a brilliant way for music lovers to use their passion to lift others up when they need it most.
Music therapy isn't as widely known as other therapies such as counselling, occupational therapy or cognitive behavioural therapy, but that doesn't make it any less important.
Music therapy can be invaluable in treating a range of issues, as part of rehabilitation programmes. Therapists provide tailored music therapy to patients, using a range of different compositions to get patients on the road to recovery. Often therapists will encourage patients to listen, play or move to the music. And the impact of this can be astounding.
If you're passionate about music and you're looking for an unusual career that enables you to make a big difference to people's lives, why not consider a role in music therapy? Before you begin you'll need a degree in Music Therapy, and you'll also need to pass a certification exam. However, all that studying may well bring you some handsome rewards, as Music Therapists in London earn up to £44,785.
Computer Network Architect
If you're a computer wizard with a strong background in IT, then you have the potential to earn great money in the technology industry. This is an industry which offers eye-watering salaries for the most talented, and there are plenty of unusual roles to investigate too.
Do you know your data? If you do then a role as a Computer Network Architect could be the job for you. This specialised role involves designing and building data communication networks. And you don't need us to tell you how important those networks are to the vast majority of companies!
A role as a Computer Network Architect does come with considerable responsibility, but that means that the role also offers a very impressive salary. Polishing your skills in this field will also mean that you're very unlikely to be searching for a job for long, because this is a role that's in high demand all over the capital.
Our research has shown that Computer Network Architects in London can earn up to £70,000, with the average London Computer Network Architect taking home a very healthy £41,766.83.
Plastic Surgeon
You won't be surprised to hear that surgeons are amongst the best-paid professionals in the country, and one field that is particularly lucrative is cosmetic surgery.
London is home to a huge array of established cosmetic surgeons, offering an enormous selection of procedures for both cosmetic and medical purposes. From rhinoplasty and liposuction to augmentation surgery, hairline lowering and tummy tucks, the capital's plastic surgeons do it all – and standards are incredibly high.
If you're based in London and you're thinking about a career in medicine, you might not have considered cosmetic surgery as an option. However, this sector of the industry is going from strength to strength, and now provides some great opportunities for talented professionals.
Many of the best-paid plastic surgeons in London earn in the region of £89,976. It's not all about the money in this industry, either. Like all jobs in medicine, this is a career that provides a real opportunity to improve people's standards of living. That means that you can rely on great job satisfaction, and banish those Sunday blues for good.
Technical Writer
Do you have a way with words? Then it might be time to consider a career as a writer. There are many different career paths open to writers, from roles in marketing and journalism to speechwriting and even screenwriting. But if it's a highly paid role that you're looking for then technical writing could be the job for you.
Technical writers often earn far more than other writers as they have the specialist skills and experience that sets them apart from the crowd. The specialisms of technical writers are far-ranging, but roles tend to focus on imparting technical information to consumers via journals, manuals, guides and website copywriting.
In London, technical writers can expect to earn up to £47,500 per year. The role also offers brilliant opportunities for those who want to work more flexibly; many technical writers are self-employed, giving them the ability to work remotely and choose their own hours. There are also plenty of in-house jobs for technical writers who prefer the security and stability of a full-time role.
Video Game Designer
If you're mad about your gaming and you've got years of experience under your belt then why not think about a career in the gaming industry?
London might not spring to mind as a hub of video gaming jobs, but the capital is in fact home to a huge array of corporations dedicated to all things gaming. And those jobs offer some very competitive salaries, as well as brilliant perks, from free coffee and cakes at your desk to all-expenses paid trips to the other side of the world.
To succeed as a game designer you'll need creativity by the bucketload, as you'll be responsible for thinking up new concepts, imagining the best-loved characters of tomorrow and of course telling the story of the next gaming sensation. Do this well and you'll be rewarded with a salary of up to £82,919, and an enviable career that never fails to inspire.
—
If you're searching for a new job in London it may be worth thinking outside of the box. The capital offers endless job opportunities in a huge array of different industries, with career opportunities to match all kinds of different skills and personalities. Take a look at some of our best-paid unusual jobs in London and learn more about what the capital has to offer.
For more information and research on salary expectations for jobs in London visit checkasalary.co.uk.