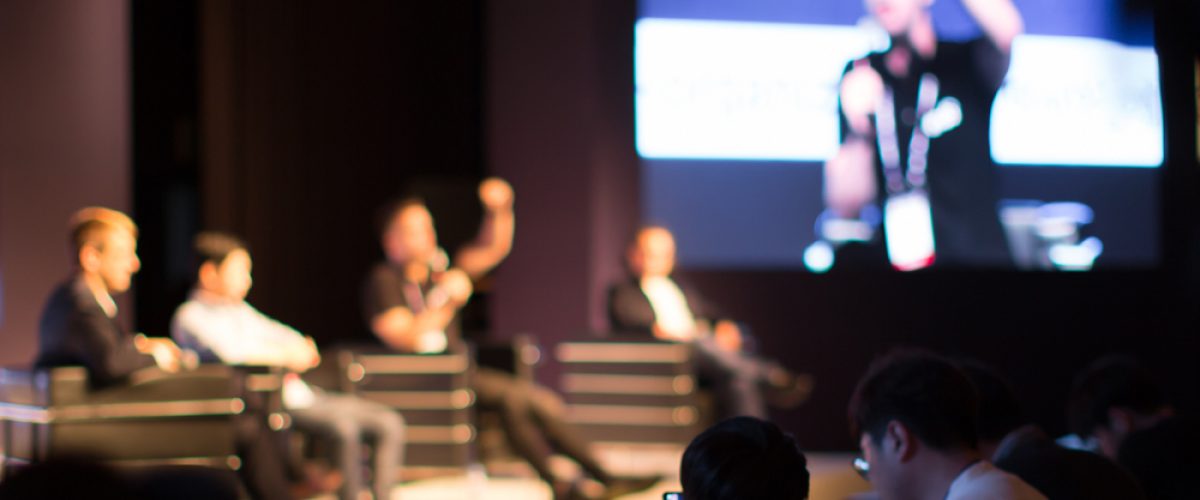 ProWriters President, Brian Thornton, to Speak on Insuretech and More at NetDiligence Cyber Risk Summit
ProWriters' President, Brian Thornton, will be speaking at the annual Cyber Risk Summit, presented by NetDiligence. This annual educational and networking event will be held from October 15-17, 2019 in Santa Monica, California. There will be two days of panel discussions with industry thought leaders and experts in the cyber security and insurance industries.
Thornton has two decades of experience in the cyber insurance industry in claims, underwriting, and leadership roles. He will bring his expertise and insight to the panel and discussion Innovation in Insurance: Insuretech, Modeling, and APIs.
The hundreds of expected attendees will be privy to insight from speakers that have years of experience in the cyber insurance industry, risk management, and business strategy. They will also have the opportunity to participate in large scale discussions on current issues and trends in the marketplace.
One of the most anticipated topic discussions will be about insuretech. Insuretech is the use of technology innovations to maximize savings and efficiency in the insurance industry.
Innovation in Insurance: Insuretech, Modeling, and APIs
Insuretech
Traditional insurers have to re-examine their processes on a regular basis. Potential cyber attacks that threaten us every day are evolving at an accelerated pace. The only way to keep up with these threats is to become as efficient and innovative as possible through technology. Insuretech has transformed the insurance sector in recent years, with technological innovations such as smartphone apps, online policyholder portals, and claim acceleration tools. As technology continues to enhance the customer experience, a number of upcoming Insuretech insights and trends are anticipated:
Automation
It's anticipated that up to 25% of insurance jobs will eventually be replaced by automation, which provides better service to the customer.
Chatbots
These chatbots, which are built into a company's website, will be able to begin quotes and start claims for clients 24/7. The collected information will then be sent to agents instantly.
Artificial Intelligence (AI) and Machine Learning
It's been reported that 80% of underwriting could be done through artificial intelligence and machine learning in the near future.
Digital Engagement
Customers will be able to communicate with their insurers 24/7 digitally, whether through their smartphone app or online portal. Some insurance companies already have this feature and the popularity is expected to rise.
Modeling
The predictive modeling tool allows insurers to design proficient models that tap detailed data and pinpoint exactly how much each customer should be charged in their premium. Today, these tools search through data to find variables that will indicate the customer's risk level and purchasing behavior. This tool has already advanced insurance pricing over the last year and will continue to do so. In addition, predictive modeling isn't only limited to underwriting but can apply to claims, sales, expense management, and even HR.
Innovation & APIs
As outlined by At-Bay, the API is the language and the system through which two platforms communicate. This may be via UI (user interface), which is used for people (website or other software that a human interacts with) or from system to system. Going this route allows the systems to separate different concerns and move fast when things change. For example, if At-Bay updates its risk-model, they can implement this without it affecting ProWriters (and vice versa). This allows both sides to move at a quicker pace.
In addition to this panel, this year's Cyber Risk Summit will host a number of discussions about business interruption, forensic investigations, trends of 2019, underwriting larger risks, insurance industry cyber crime, and more.
Learn More About ProWriters
ProWriters offers the most efficient, streamlined, and simplified process to customers, giving them more choices. We consistently re-evaluate and optimize our processes to eliminate unnecessary steps and save you time.
At ProWriters, we have established trusted partnerships with top carriers to provide the best possible cyber products. In addition, we offer expertise backed by the best possible service and support available.
Contact us to speak with a ProWriters expert or call us at (484) 321-2335 to learn more.