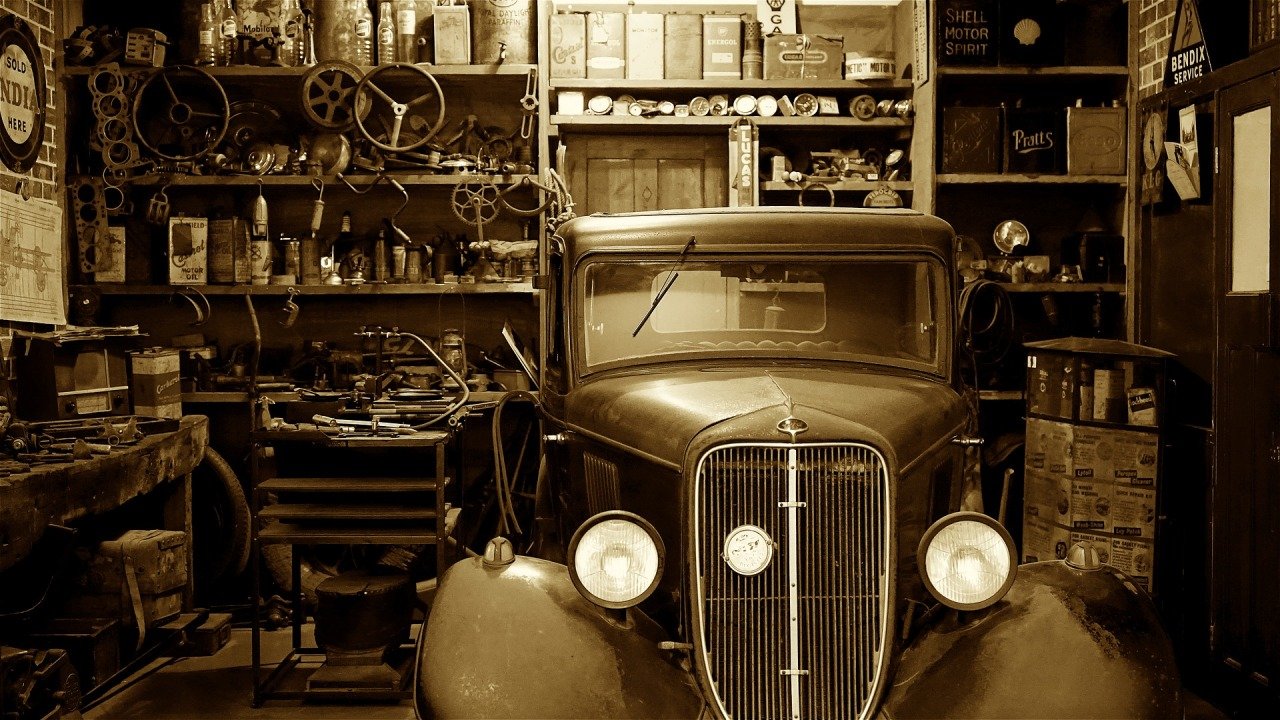 Facebook Tips for Tire Dealers and Auto Repair Shops
Originally posted on https://www.autoshopdigital.com/facebook-tips
Marketing on social media is a huge aspect of promoting one's business, no matter the industry. This is especially true for tire dealers and auto repair shops.
Unfortunately, car repair businesses rarely update their social media as much as they should and often have very little online presence. A reputable automotive marketing agency would tell you that this is not a good choice– in fact, smaller businesses could be losing out on potential customers by avoiding social media advertising and marketing altogether.
If you're trying to improve your business' social media strategy, a good place to start would be Facebook. We put together an excellent list of tips and tricks for improving your Facebook presence and creating rapport with your customers and clients online.
Check out these fantastic tips below!
1. Use Facebook to show your gratitude to your customers
This might seem like an obvious marketing tactic, but it does work quite well. Especially for smaller businesses.
Sometimes all it takes is an easy "thank you" makes someone feel appreciated and happy. Auto repair shops can use a number of creative ways to extend this appreciative energy to their clients and customers. It's not a make-money-today scheme; it's a way of building rapport with one's customers and encouraging them to return for your services and products.
When a business shows their gratitude for the patronage of their customers, their customers will feel connected to them in a tangible way. You'll need to be the one to remember your customers when they have forgotten you. This is how long-term relationships are built between dedicated customers and their favorite businesses.
You can show your gratitude to your customers by offering exclusive coupon codes, free trials, free services, or simply posting content thanking your client base. It's that simple.
Related: 10 Auto Repair Shop Marketing Ideas
2. Engage frequently to nurture and grow your Facebook presence
In the age of social media, everyone has a digital presence – including businesses. Your auto repair shop or tire dealership can be that absolute best in your respective town, but if you don't have a website or Facebook page, you're going to miss out on reaching a lot of potential customers. Consumers scout around the internet for the best car repair options near them, so you'll need to build up your Facebook presence to stand out.
If a consumer gets the right answers to their questions in a very easy and quick way, they won't waste too much time looking at other possible car repair options. A well-edited Facebook business page that showcases your auto repair logo design and other in-depth details can definitely give you an advantage for your auto repair business.
3. Make sure you are extremely accessible to customers
Consumers will do their research online before selecting their choice for a particular service or product. In the auto repair or tire dealing business, potential customers will look for the best possible deals and authenticity. Your Facebook design should clearly display all of the information customers will need, including:
Operating hours
Address
Phone number
Photos of the premises
Website address
Other social media links
Price ranges
List of services
List of products
Current deals or sales
Coupons for first-time customers
In addition to having all of this information ready and available, it is also extremely important to update your Facebook page as information and sales change. This will be the base foundation of the trust between the customer and the business, which will lead to rapport and a good customer-business relationship.
4. Get involved with your community and share the experience
People will always connect well with the businesses and organizations that have their roots in community-related programs and events. This creates a very good first impression of the responsive nature of the company, showing how they care about much more than just making a quick buck. In fact, many auto repair shops organize community events at their physical shop locations and show photos and videos of such events on their website and Facebook to show just how much they care about their local community.
This goes quite a long way in developing a deeper connection with a company's potential customers and existing clients. In community events, one can build relations with nonprofits and other businesses that are dedicated to improving the local community– and word of mouth of a good cause can go a long way.
Take the time to engage in these events and tag photos, post videos, make regular posts throughout the event, and involve as many people as you can. Channel good energy with the community and your auto repair business will get back even more.
Related: Car Dealer Marketing Tips to Drive Sales in 2019
5. Don't be afraid to update and socialize often
Be social– after all, that's kind of the point of social media! Whether you manage your social media yourself or use a social media automotive marketing agency, it's important that a business is active on Facebook to maintain its brand, as well as to gain new customers. Many consumers also use Facebook as a way to contact auto shops to find out information about their business, so this is the best platform to connect with potential customers.
Fill your Facebook business page with helpful, interesting, entertaining, and (most importantly) relevant content. Do this while also taking the time to respond to questions or comments from users as quickly and efficiently as possible. This shows that you care about your business' image, and it also helps build rapport with potential customers.
6. Be as transparent as possible
Every company runs on trust, and that includes the auto repair business. Social media sites like Facebook can be used for showcasing the transparent nature of your auto repair business in a very tangible and clear way.
Every business has two categories of key people involved: their employees and their customers. If the auto repair business is transparent enough, then the customers and employees will have a mutual trust factor that will lead them to believe in and want to support that business. Try showing photos and videos of daily life at your shop. Show your appreciation for one particularly hard-working employee, create how-to videos for easy car repair, or record an office party. This will allow customers to have a better view on how things work culture-wise at the auto repair shop and develop more of a connection.
7. Bridge the gap between your social media presence and your physical place of business
Simply making a Facebook page and waiting for people to Google your shop name is not enough. Tell your customers in person that you are on Facebook. Advertise that your shop is on Facebook in-store with signage and encourage customers to check-in when they visit your auto repair shop. Customers are much more likely to do so if your business is offering a small discount or coupon for those who check-in.
This will not only help grow your social following, but it also helps you to connect with your customers and their friends. Keep in mind that your customer's followers may see their activity on their newsfeed. If your customers check-in at your shop, their friends may also be interested in checking out your shop. Don't keep your Facebook presence a secret!
8. Keep the customer in mind when creating Facebook content
One thing that auto repair shop owners should be keeping in mind is their customers. In order to provide the best possible service to the customer, there should be no form of inconvenience. Everything in the customer experience timeline should be smooth, easy, and quick.
Try to make videos and post interesting information about car accessories on Facebook that you would want to see as an auto repair shop customer. You may even provide a solution to a particular customer's problem without realizing it.
9. Promote your community
Every auto repair shop, automotive store, tire dealer, or car garage is part of a much larger community.
Show your existing and potential customers where you stand as a community member and how much you appreciate and respect the community you've become a part of.
We mentioned earlier that you should get involved in community events to demonstrate your value as a part of a community. You can take it a step further by talking about different things that are going on in your community while pulling it back to your auto repair business.
For example: If you are an auto repair business in a town that has a big traditional summer festival coming up, try posting a bit about the festival or share curated content about the festival. Make a comment on the post mentioning the importance of getting your air conditioning checked out before heading over to the festival grounds, as traffic will be very congested and the temperature will be very high.
We hope these tips and tricks were beneficial for you. Step your Facebook page up and be sure to check out Auto Shop Digital to build a clean, modern website for your auto shop!
Related: 10 Creative Ways to Grow Your Auto Dealership