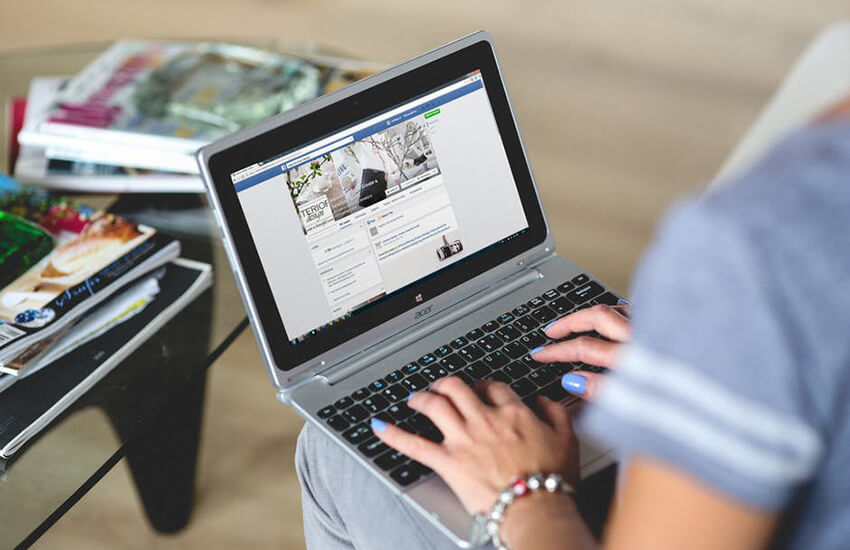 Facebook SEO Basics: 7 Easy Tips for Optimizing Your Facebook Page
Are you running a small business? Are you looking to use Facebook to promote your brand and products?
There are 45 million active social media users in the United Kingdom. Facebook remains the UK leader in terms of the total number of users.
When it comes to businesses, only 60% use social media. The number dips a bit at 57% for small businesses. This means there is much room to use social media to stay ahead of the competition.
One of the keys to maximising Facebook is through search engine optimization (SEO). But how do you conduct Facebook SEO? What are the areas that you need to cover?
Continue reading below as we look at some valuable tips for optimising your business' Facebook page.
The Importance of Optimisation
As various social media platforms continue to gain new users, the need for social media optimisation becomes more evident. The goal of optimising your Facebook account is to create brand awareness.
From this, you can promote your products to more people faster. Optimisation allows you to build and maintain a strong online presence. It helps you drive more traffic to your social media account, as well as your website.
It aids in lead generation. It improves your rankings in Google and other leading search engines.
Without optimization, fewer people will be aware of your brand. Your direct competitors will reach your target market faster.
1. Use Keywords Strategically
Any discussion on SEO is never complete without mentioning keywords. The goal is not to place them anywhere you want. Instead, you need to place your keywords strategically across your page.
This means avoiding the practice of keyword stuffing.
Sprinkle your keywords across key areas on your page. These areas include your headline, description and about us sections, and notes.
You can also place them in your photo captions, as well as your updates. Before placing any keywords, ensure you are using the most effective ones.
Use online tools like Ahrefs or SEMRush to determine the appropriate keywords for your business. Be mindful not to overuse keywords. The rule of thumb is to pick your best six keywords.
Additionally, you must use them naturally and in the right context.
2. Zoom in on the Details
One of the things that separate the best from the rest is attention to detail. Thus, you need to pay attention to your page details especially the small ones.
Start with the name of your Facebook page. You want your page name to feature your keywords. Go for a single, long-tail keyword.
A long-tail keyword is a highly-specific keyword like "ballet shoes for beginners."
Moreover, you must upload a profile picture. Make sure your picture is at least 180 x 180 pixels. It must also be square-shaped.
Upload a cover photo. Though the profile picture is more important, a cover photo can make your page more appealing. Make sure to update it every once in a while especially if you have an important announcement to make.
When it comes to your Description field, make sure it is complete. Place original content and use all the 250 characters if possible.
Furthermore, ensure the accuracy of your contact details. Make sure your address is correct. The same thing goes for your business phone number.
Include a shortlist of your products or services. This will give visitors a glance at what you are offering.
Tell the people the story of your company's origins. Describe your services and include a short FAQ.
3. Pick the Right Template
One of the Facebook features that can help optimise your page is the pre-made templates. It provides the layout of your tabs and buttons. The layout aligns in a manner that is most efficient for specific business types.
Facebook offers templates for various business categories. These categories include venues, non-profits, restaurants, shopping, and politics.
4. Claim Your URL
Whenever you create a Facebook business page, the platform gives you a dynamic URL. You can edit the URL and customise it to match your business's name.
Make sure to use a descriptive URL. Make it concise so users will have an idea of the nature of your business. Small as it may be, your URL can help boost your brand recognition.
5. Backlinks Count
Much like in website SEO, backlinks can also do wonders for your Facebook SEO. Backlinks happen when one website links to another. When another site backlinks to yours, it sends a message to Google that your website is trustworthy.
Backlinks serve as a vote of confidence for the quality of your content. But be careful not to backlinks from random sources. If you are not careful, some links may hurt your rankings.
6. That Effective Call-to-Action
Another important element you need to work on is your call-to-action (CTA). This is the tool that will encourage your visitors to take the next step.
Thus, make your CTA clear and visible to everyone.
The rule of thumb is to align your CTA with your company's purpose. As for the CTA button, make sure it leads to a specific destination page. For example, if you are launching a new book, the CTA button must redirect users to a page where they can order your book.
Additionally, your CTA must contain action words. It must be engaging enough to make users act.
7. Manage Reviews and Comments
Last but not least, you must learn how to manage client comments and reviews. If you have a social media manager, enable the Reviews section. Let your customers provide feedback on your products.
If you receive a negative review, make sure to respond ASAP. The comments and reviews sections are excellent ways to connect with your clients. Responding to them will help build stronger relationships.
Let's Work on Your Facebook SEO, Today!
Building a solid Facebook SEO campaign is essential in reaching more people. It is one of the most powerful tools you can use to take your brand to the next level. But if you do not have the luxury of time, then allow us to take over the matter.
Connect with us and let us handle your SEO needs. We offer website and graphic design services that will keep you ahead of the competition.
So what are you waiting for? Let's work on your SEO requirements today!