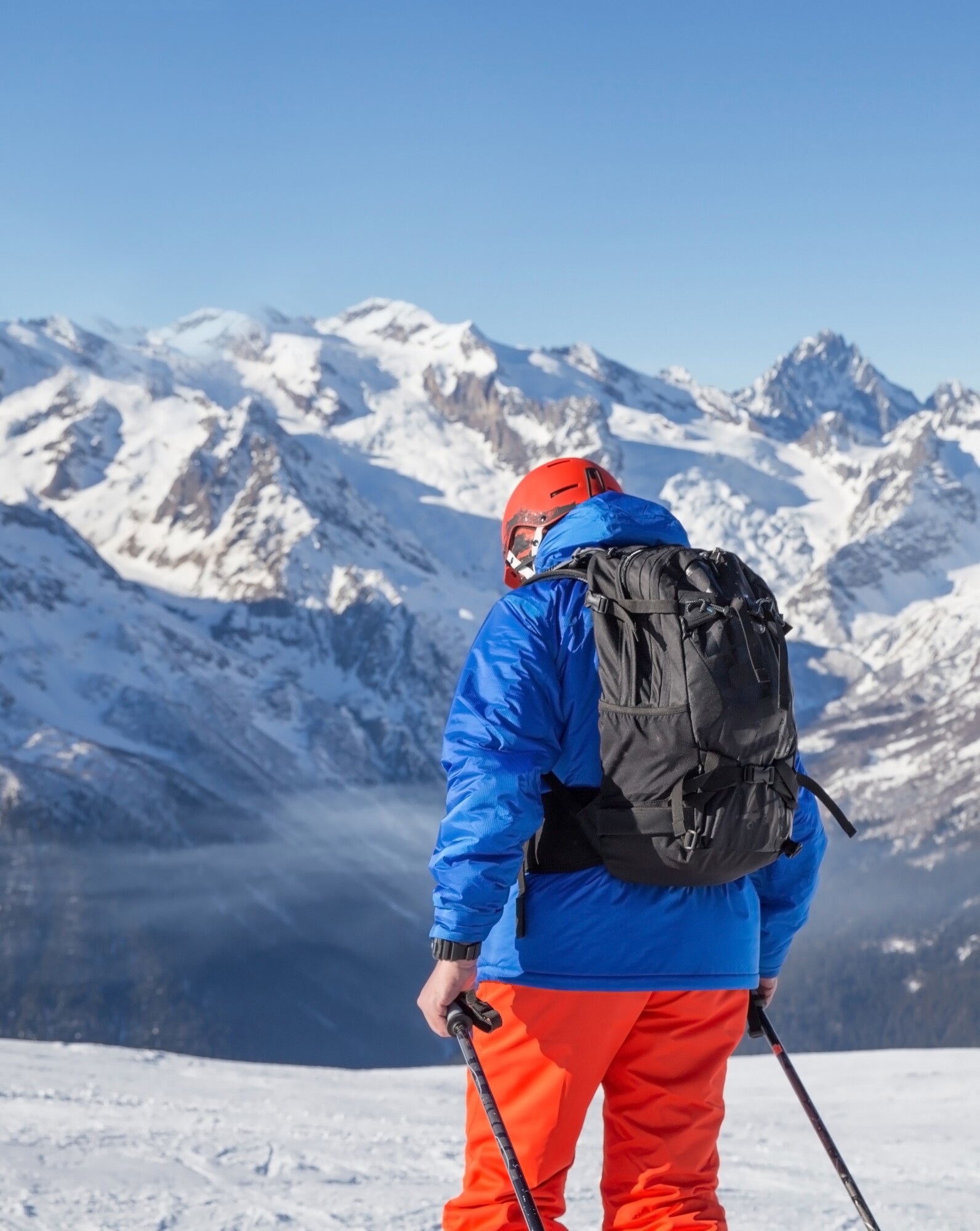 Everything You Need for Your First Ski Trip
Are you getting excited to hit the slopes for the very first time? Going skiing or snowboarding can be intimidating, especially because there are a lot of extra supplies needed. But ski trips can be fun, rewarding, and give you lots to write home about.
Grab your winter gear and some of your bigger luggage items. This least will have you prepared for any occasion so you can ski in style.
Ski Trip Tools
Some of the most important things to bring are the actual things you need to ski. Your ski gear, or snowboarding gear, goes at the top of the list. This includes your skis/board, poles, helmet, goggles, boots, and sunglasses. If you have your own supplies, here's more info on how to properly take care of them. 
You might be planning to use ski rentals, which is a great way to find out if you like skiing enough to one day buy your own set. With that in mind, you will likely still need your own goggles and other items, so be sure to check your ski trip package to know what is and isn't included. 
On the Mountain
When you're on the slopes all day, you'll be exposed to cold temperatures for extended periods. Bringing the right outer gear for the slopes can help you have a good time and stay safe. Bring a good waterproof jacket made for skiing or snowboarding, as well as snow pants. 
Think about the clothes you would wear to roll around in the snow. Snowsuits can come in handy. You'll want good waterproof gloves, a hat, a scarf, and plenty of thick warm socks.
You'll also want to bring clothes to layer underneath like a few good shirts you can have on and leggings or long pants to go under your snow pants.
Off the Mountain
When you're trip planning, don't forget about the downtime. You won't spend every hour on the mountain so be sure to pack clothes you can wear when you aren't out in the snow, though good snow boots are a must.
Depending on the ski trip, you may be in a nice resort and want some fashionable evening wear. You should also pack casual clothes to wear in your room and the basics like pajamas.
And the Extras
Don't forget the additional items like slop passes, directions, phone charger, and the other basics. Things like toiletries and underwear can be easy to overlook when you're packing for something you've never done.
Always remember your must-have items. And make note of any possible events where you'd need something specific, like if your lodge has a hot tub.
Slope Style
A ski trip is a great way to get some fresh air, do something active, learn a new skill, or just enjoy a great fire and a warm drink. A ski trip can be an adventure as well as a cozy getaway, but it won't be much fun if you didn't pack appropriately. 
Remember your cold-weather clothes and your basics when packing. If you follow this list you should be all set for your fun trip. And if this helped you feel more ready to start skiing some slopes, keep reading for more good tips.