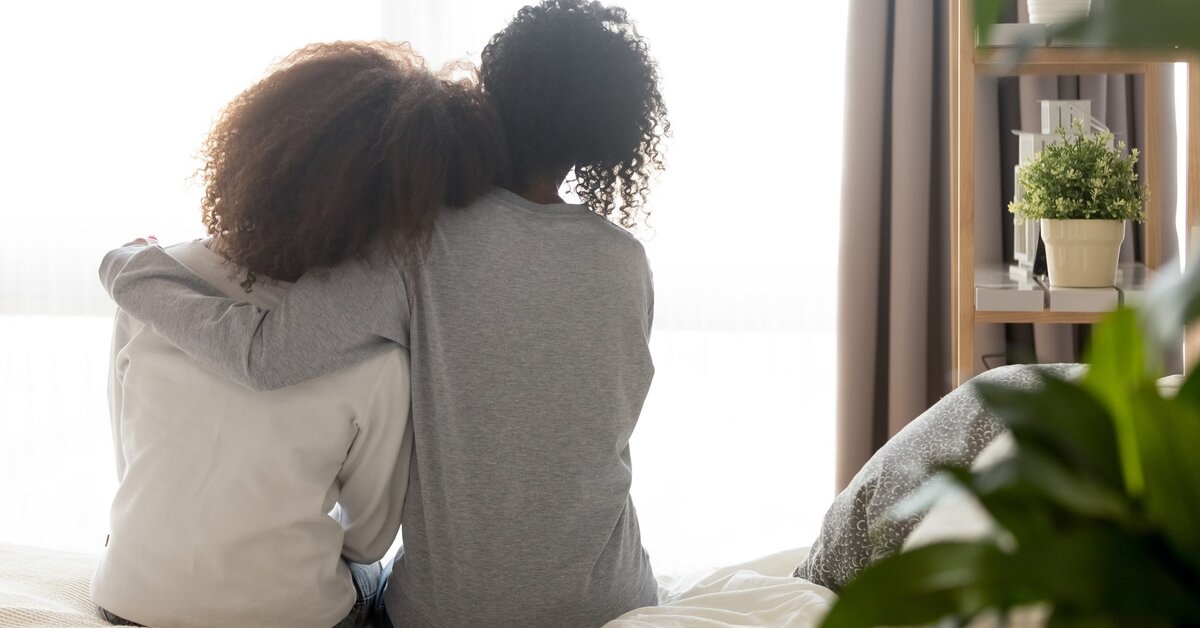 Effect Mother's Antidepressant Response has on Children
Photo from Getty Images
Originally Posted On: The Effect Mother's Antidepressant Response Has on Children – Sage Neuroscience Center (sageclinic.org)
The conversation surrounding mental health is changing. Where it was once taboo to talk openly about one's encounters with mental illness, we now know that it is normal and healthy to talk about the feelings you experience. Going to therapy has become widely accepted, and many patients freely disclose their therapy routine to others. "Mental health days" are being provided in schools and workplaces with increasing frequency, and there are endless books and articles by all sorts of people that discuss different aspects of mental illness. In short, the mental health world is becoming more inclusive and more accessible.
As the outlook on mental health changes for the better, a significant amount of research is being done on different facets of the mental health world. At the forefront of this research are studies about antidepressants and how or why they affect people in different ways. Because antidepressants and anti-anxiety medications are widely used around the world, this research is incredibly important in the quest to understand how we relate to our surroundings and communities when we are experiencing symptoms of mental illness versus when we are not. The research suggests that antidepressants can change the quality of a person's relationships, specifically the connection between mother and child.
Early Connection: Pregnancy and Antidepressants
Before we discuss the effect antidepressants have on the relationship between mother and child, it is worth noting the significant amount of research that has been done to examine the effects of a mother's antidepressant use on unborn children. We already have some evidence that using antidepressants during pregnancy can have an effect on the developing child, though research on the topic is fairly inconclusive. According to one study, there was no difference in health between babies born to mothers who used antidepressants during pregnancy and those who did not. Others say that being exposed to antidepressants in utero can lead to anxiety and depression for the child later in life, though it's unclear as to whether that is simply due to genetics or if it's due to the medicine's presence in the womb. Other studies say that a mother's untreated depression during pregnancy could cause neuron imbalances as well and that taking antidepressants during pregnancy could actually help the baby.
The Mother-Child Relationship
Photo from Getty Images
For as varied as the research is for antidepressant effects on fetuses, there are even fewer studies about the connection between antidepressant use and good parenting. After the child is born, many studies fail to focus on how a parent's mental wellness may affect the child through their relationship with their parent. What we are beginning to understand is how antidepressants can improve a mother's ability to connect and parent their children effectively.
A recent study raised an interesting question, "What effect does an antidepressant have on a mother's relationship with her children?" The article published in the American Journal of Psychiatry found an interesting difference among medications and the effect they have on how a mother relates to her children. Mothers getting Escitalopram (Lexapro) or Bupropion (Wellbutrin) or both were treated over 12 weeks. Mothers and children were assessed differently. During that time, there was equal antidepressant response across med choices.
There was, however, a significant difference in the Escitalopram group in the mothers' ability to listen and talk with their children. It was speculated that this was due to the fact that mothers with symptoms that interfere with parenting tasks, such as irritability and anxious depression, responded better with Escitalopram. This was not statistically significant but appeared to be trending this way. Though we are beginning to understand more about the brain and how it functions, we have a long way to go before research catches up to theory.
Possible Explanations
To understand why the data appears this way, we can look at abstract and anecdotal evidence about antidepressants. For the sake of example, we'll look at one of the most common antidepressant classifications: Selective Serotonin Reuptake Inhibitors (SSRIs). This classification increases Serotonin production in the brain and ensures that it is transported to the right areas.
Serotonin has a wide range of effects on the brain and body, and taking SSRIs can help with:
Irritability
Stress
Depression (including postpartum)
Panic attacks
Anxiety
It stands to reason that a person with these symptoms could have a hard time connecting with others and maintaining relationships, and mothers are no exception. However, motherhood is a full-time commitment, and parenting is required no matter what mood you're in. So, if a mother has untreated mental illness symptoms, she will continue to parent with irritability, stress, etc., involved in her parenting decisions and communications.
This type of parenting can lead to anxiety in both the parent and child, failure to meet the emotional needs of the child, undue punishment or reprimand, and more. However, if that same mother were to take an SSRI that minimized those symptoms, she would likely have the bandwidth to approach her relationships, including the one with her child, with patience, enthusiasm, and healthy boundaries.
Importance of Adjusting Depression Treatment to Specific Symptoms
Adjusting treatment to specific symptoms is critical. Antidepressants have variations in affecting sleep, energy, appetite, cognition, and other everyday tasks. Perhaps escitalopram allows depressed moms to bond better with their children than bupropion does, whereas bupropion may allow mothers with ADHD or neurodivergence to better focus on their children. We often focus on the individual with depression and pay little attention to the effect's treatment has on those around them.
However, viewing the individual as part of a community can greatly impact the success of the treatment. Not only may the individual feel better, but they may also relate more positively to their surroundings and create relationships that will further foster their healing. The lasting impact attachment and bonding have on the relationship between mother and child can be especially profound. It is fascinating to see what insight research like this can offer into those dynamics.
Other Treatment Options for Mental Health Issues
Though medications, including SSRIs, can be a wonderful resource for many people, that does not mean that they are the only resource you can turn to when approaching mental wellness. They do not work well for some people, and that's okay. Struggling with symptoms of mental illness can leave individuals feeling helpless and alone because it is often a trial and error process to find the right combination of treatments that works. Just as adjusting types of antidepressants, you may have to adjust methods until you find the sweet spot.
Options include:
Individual talk therapy
EMDR therapy
Exercising regularly
Group therapy
Any one of these options, or a combination of options, may be more effective for your lifestyle. The important aspect of mental health is to contact a physician that you trust. If you have a primary care physician, speak with them about steps you can take to feel better overall.
How Sage Neuroscience Center Can Help
At Sage Neuroscience Center, we understand how disheartening it can be to experience mental illness. We have treated thousands of patients just like you, who are searching for a way to start feeling like themselves again. This is why we address all of our mental health services with a holistic approach. We know that mental health is not a one-size-fits-all situation, so we provide a variety of services to ensure that you can find the resources you need with us.
Other mental health treatment centers approach their patients as students. But at Sage Neuroscience Center, we approach our patients as teachers. Throughout your time with us, we will learn about you and collaborate to determine a treatment plan that will work. No one knows your mind and body better than you do, so we ensure that you are a central part of your care journey and that you have choices every step of the way.
Find Personalized Mental Health Help at Sage
No matter where you are on your mental health journey, it's important to know that you are not alone. Millions of people have gone through struggles just like the ones you are experiencing, and there are solutions available even when it doesn't feel like there are. No matter where you are, finding help with a doctor or other mental health care facility should be your first step. If you are in New Mexico or would like to travel here, we'd be honored to serve you at our clinic.
If you or a loved one are suffering from a Behavioral Health issue, we can help. We have a variety of Integrated Healthcare Services offered by a number of clinical staff to help you with your symptoms. For those with treatment resistant depression we offer a drug-free depression treatment service, Transcranial Magnetic Stimulation (TMS).
Please feel free to fill out our new patient interest form or contact us to schedule a behavioral health evaluation.