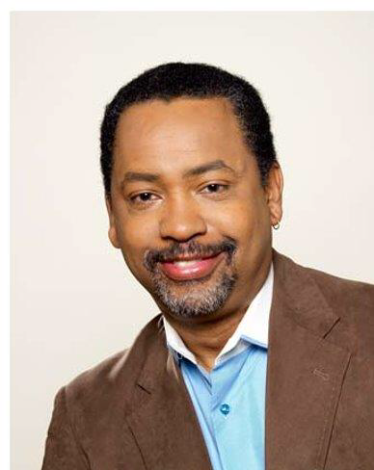 Dwain Kyles
Photo by Dwain Kyles
Originally Posted On: https://dwainkyles.com/dwain-kyles/
Early Years in Chicago
I was born on the Westside of Chicago to a young father, Samuel "Billy" Kyles, and a young mother, Gwendolyn Louise Hart Kyles, who worked some retail while trying to raise her new son. My father's gospel singing led him to the ministry.
Our Move to Memphis
At the beginning of the 1960s, our parents moved us to Memphis, Tennessee. It was the first time in our young lives that we were directly confronted with the ugly specter of racism. There were still signs in public spaces and activities designated for either 'White Only' or 'Colored Only' use in those days. It didn't take long for our parents to clarify that we weren't buying into this culture of segregation. Dad preached against it in our church services and became active in local and regional efforts to resist Jim Crow's tenets and fight for change. These lessons shaped my life, values, and outlook as we participated in various efforts to integrate the public accommodations in Memphis.
Back to Chicagoland for College
I got a good education at Lake Forest, where I had a double-major in Economics and Urban Studies and worked multiple jobs to provide for myself. There, I learned many lessons that have guided my path since, including those with whom I walked out of classes and sat in to secure Black faculty and courses focused on our experience.
Law School in Washington, DC
I was able to work part-time on Capitol Hill while attending Georgetown University Law Center. Jimmy Carter was the new President in 1976, and I worked for Harold Ford, Sr., one of the first Black congressmen from Tennessee since Reconstruction. In my third year of law school, I got a job at the Department of Health, Education, and Welfare, in the Office of Civil Rights. I was able to work on the school desegregation cases for the City of Chicago. It was fascinating work, and again I was put in a position to take a macro view of one of the nation's most contentious challenges.
With a girlfriend in Chicago and a standing job offer at Johnson Product Company, I sat for the Illinois Bar then embarked on a corporate law career.
Back to Chicago As a Newly-Minted Lawyer
I loved working at JPC! It was a heady experience, and I thought I had found my home for the remainder of my legal career. JPC was an honest company with reach and influence. Still, most importantly, they provided a shining example of the impact a successful Black-owned company could have on a global community. I worked hard, but I also loved to socialize and network. It was clear that if I were to pursue a lifestyle that appealed to me the most, it would be much more complicated in the public sector.
Mayor Harold Washington Back to Government
While sitting with some of the brightest people I knew, we were engaged in an animated discussion about our perceived inadequacies of the campaign of Harold Washington, who was running for Mayor of Chicago. That's when we were challenged to take part and do it better. We decided at that lunch meeting to form a committee to help raise money for the campaign and become actively engaged in the effort.
Within the next six or seven weeks, a non-profit organization formed, and with me as its inaugural President, The New Chicago Committee raised $25,000 at a fundraiser. Up to that point in his campaign, ours was one of the most successful fundraisers. I went into the administration as Special Counsel for Minority Business Development. I helped minority-owned businesses take advantage of the opportunities presented by the hundreds of millions of dollars in goods and services being purchased by the City of Chicago each year. I saw it as my mission to help connect these people to the various resources that could help them with their respective ways.
A bit later, I came up with an idea to formalize my networking efforts and structure them in such a way to better engage corporate America with experienced, connected managers and executives from the Black community that could help them better build their customer base in our community.
After a year in the Mayor's Office, mayoral confidant and McCormick Place board member Al Johnson asked the Mayor to bring me to McCormick Place as Special Counsel. My job would be to set up an in-house law department and create more diverse suppliers.
When Mayor Washington died, I accepted a job in the Department of Economic Development, where I learned the most about how the City works.
An Unexpected Entrepreneurial Ride
One day, I offered to help a friend open a juice bar. Little did I know that this relationship and effort would change my life forever. I had never wanted to be in the club business, and frankly, when I thought about what kind of business I would like to be in, the nightclub business wasn't even on the list. Even so, I took the job.
After I was able to help Calvin Hollins get La Mirage All Nite Studio opened, he suggested that if I made myself available to help with challenges with the City or go over the occasional contract, he would give me a percentage of the club.
To make a long story short, for the next 18 years or so, I became an increasingly active part of the business. I brought in partners, bought out partners, revamped the club's theme into three different brands along the way, the last of which was The Clique.
During our earlier years with La Mirage and Heroes, I maintained my Mayor's Office jobs in City Hall and McCormick Place. I was also active with various organizations that sought to improve the number of opportunities available to minority businesspersons.
At one point, I came up with the idea to create a super-networking organization that would develop 21 categories of industry participation and hosts a monthly networking event among Black participants in the industry. Unfortunately, I was already stretched thin, and I could never capitalize the effort appropriately to sustain or grow the model. I do believe, however, that there is still an opportunity for such a networking model to thrive.
I eventually left my job at McCormick Place to become a full-fledged entrepreneur. I pursued a variety of opportunities, including creating an insurance brokerage firm which led to the development of Kyles-Nelson Risk Services. I also briefly worked with a company that attempted to pursue relationships with religious associations to provide pastors with better retirement and healthcare benefits.
The Stakes Get Higher
Calvin and I decided that the Clique had seen its best days. It was time to establish our ultimate goal, to create a "white table cloth" restaurant with a nightclub that would provide a unique upscale dining experience that catered to the needs and tastes of Black consumers. It was a hit.
Calvin told me that a lawyer who had done lots of work with the City was well-connected and believed that he could help us. His name was Joe Cecala. Joe and I became real friends as he helped us and taught me about finance as we tried to help several businesses and entrepreneurs seek financial support. For more than a decade, we worked with one Black-owned business after another to help them raise capital from investors rather than lenders.
Fast-forwarding to the current day, Joe made me a vital part of the team developing the Dream Exchange, another chapter in our continuing story of mutual support, and provides me with an opportunity to do the kind of work that I care about most. To have the chance to direct resources to build a national network and system devoted to training young people about financial literacy and entrepreneurship and business persons seeking help in sustaining and growing their businesses is truly a dream come true for me.
It allows me to use all the skills, experiences, and relationships that I have developed over a lifetime in helping to create avenues for providing access to capital that has previously been almost non-existent for the people we will be helping. In addition, we will be inspiring young people to honestly believe that they do have options for making a good living other than those they have historically felt were available to them.
Though I have experienced significant losses in my life … my son Quinn at 23 years of age, my Mom, and my Dad. I can honestly say that I have also been truly blessed. God has given me the ability to overcome all these challenges with a wife, Donna Gaines, who has stood by me.
Had Joe not come into my life, not only would I not have this tremendous opportunity to play a significant role in Dream Exchange, but also forwarding the legacy started by my father and all those who have championed equality of access and opportunity for all.