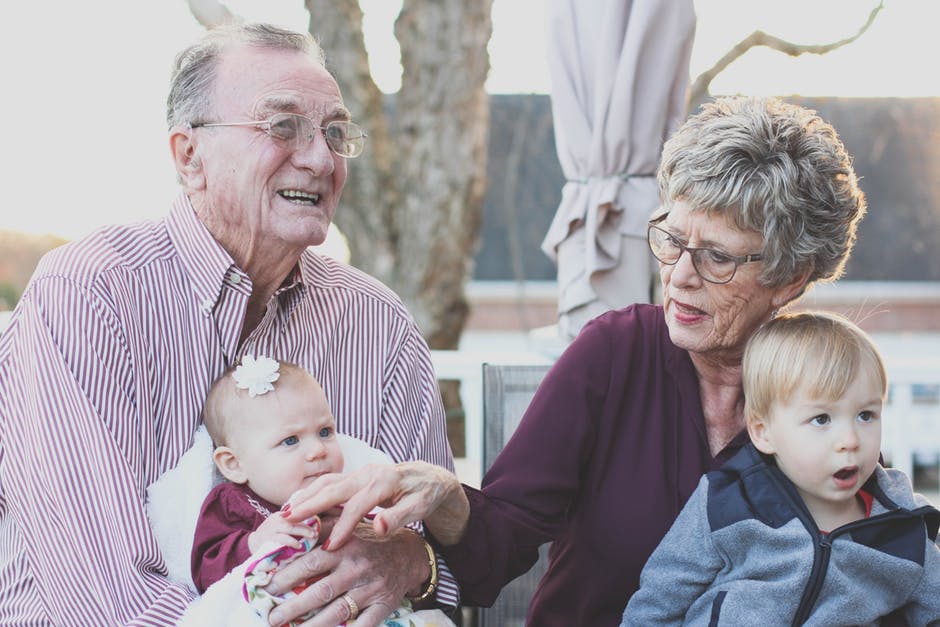 Does It Scale?: Pros and Cons of the Largest Senior Living Companies
Originally posted on https://www.psliving.com/does-it-scale-pros-and-cons-of-the-largest-senior-living-companies/
It is estimated that by 2050, more than a fifth of the United States population will be over 65 years old. This is a 15.6 % increase than where it stands today!
With the ever-growing aging population, investors are looking for the best ways on how to care for the senior community. Different surveys have indicated that there are over nineteen thousand senior living units within the United States. This falls short of what's expected since there's still a huge demand for such housing units.
Apart from senior care units, developers are also eyeing for the development of memory care. For seniors who need intensive care, such facilities can offer round the clock medical attention apart from assisting them with household tasks and personal care.
Studies show that by the fourth quarter of 2018, almost 42% of the senior housing communities in the United States comprised of memory care units, while 36% were majorly assisted living. Most of the private housing units had a remarkably higher rent that was sometimes as high as 6,200 dollars a month.
With such pricing, the facility was equipped with skilled medical staff with round the clock medical care. Usually, the average rent for the senior living unit is about 3,300 dollars a month.
Big senior housing developers have struggled in recent years with scalability. Learn from the mistakes of the largest senior living companies in this guide.
The Difficulties in Getting Qualified Staff
Staffing is of great concern for developers of senior housing units because most applicants don't have the right experience. They may be compassionate, honest, and kind caregivers, but English being their second language makes it difficult for them to communicate with their co-workers or other seniors.
There is also no loyalty among many of the caregivers. So, you may have a turnover of 100% in the first year, and this gets even lower as time goes by. However, this can be significantly improved if developers partner with the right staffing company.
Brighter Days for First-time Senior Housing Owners
New developers can significantly benefit from what the senior living market has to offer. The problem is that most of them don't have the right expectations. For instance, they'll take more money than they budgeted and sometimes think that lease-up to stabilization tends to be faster, which isn't always the case.
When faced up with a problem they'll start messing up with the accounts to stay afloat. They also tend to fall in love with the projections and pro formas, so they don't take time to grasp the complex nature of the business fully. This is especially when it comes to marketing as well as the relationship-centered kind of development.
The Complexity of Third-Party Operators
Developers do a great job to get their business going, but sometimes they have a hard time making the distinction between being involved and being informed. For instance, they hire a qualified management company to handle their operation, but they still come around almost every day to "help" manage the project.
In doing so, they end up second-guessing the onsite leadership and the decision of the management company. This results in organizational confusion that ultimately creates morale issues. While it may be well-intentioned, it eventually leads to counterproductive interference.
The Challenges of Successful Management
One of the common challenges with most developers is that they don't believe that they've got to start marketing as soon as a few months before they open. However, this has to be done at least six to eight months before opening.
The problem with some developers is that they've subscribed to the notion that senior living is "need-driven" and if you build them, they'll always be demand. This is wrong!
The Delivery Expectations
Most developers tend to believe that absorption should take a maximum of eight months, but in most senior living markets, about four units are absorbed every month. This always is a major conflict between operators and owners.
Therefore, it's essential for every player to get accurate market study and update it regularly. In highly competitive markets, for instance, operators may offer incentives such as care fees, rate locks on rent, discounted rents, and waived community fees to attract prospective residents.
Sometimes, the rate published on the market research doesn't always reflect what is being achieved in the market. This gives developers false expectations right from the start.
The Scalability of Senior Living
While most developers believe that bigger is always better, it can be challenging to manage a different aspect of a community, including engagement and culture, especially in a portfolio of more than 20 properties. If you had 100 buildings, you'd better break them into divisions that match different manager's skills depending on their portfolio.
This can also be done based on geographic location rather than the life stage or needs of the business. The groups may adhere to the same procedure, policies, regulations, and protocols, but the control can get difficult to maintain past 20 buildings.
Most large players have attained success in assembling and acquiring large portfolio, but when it comes to control, it can be efficient if organized differently.
Senior living isn't a brand that can easily scale nationwide. This is mostly a locally driven relationship-based business. The problem with scaling up senior living is that it can be difficult to build, and it may end up being a liability in the long run.
Also, most of the admission into the memory care and assisted living are based on a relationship with the on-site director and their staff, longevity, and referrals. There are also different market studies that have shown senior living aren't viable on large scale operation.
The Influence of Technology on Senior Living
Most of the software created in the senior living industry is mostly an adaptation of the nursing home or multi-family software. The challenge of outsourcing from vendors is that most of their software isn't fully integrated or developed before going to the market, which makes the set-up expensive. Some can even have five modules but once integrated, only three will operate effectively.
Life safety, emergency call, nurse call, and other low voltage egress control systems are proving useful. The only problem is that no one is developing a software solution that is easy for the subordinate staff to understand and operate easily.
The managers and caregivers have a lot to do during the day, and hardly have the time to stop just to learn new software or fix a technology issue.
Tighter Competition in the Supply Markets
Senior housing developers are bound to face tighter competition since the market is saturated with supply. For instance, standalone memory care was highly competitive a few years ago. So, most developers rushed into this sector with nothing to showcase in the seniors housing space.
Most of the standalone memory care units are smaller, and rental rates are high. However, the fact that they disregard staffing costs and concerns, marketing competition, and other operation issues, is the reason why they get faced out by senior housing units.
For those who believe that senior housing is more of a real estate venture than an operating business, this is true. There is a high demand for senior housing units, but it's essential for developers to take a conservative approach to the market.
They've got to do proper analysis and understand how they fit and plan to execute in the market. Some developers never gain traction because they keep chasing the market. So, they never have enough time and capital to get the project to a stabilized position.
Some even rush to convert senior living units to memory care without any proper justification. Others will even rush to pursue what's trending without focusing on what's at hand, and sourcing for the right personnel to execute it.
Understanding the Challenges of the Largest Senior Living Companies
As a new developer, there're plenty of advantages to running your own company. One of the major setbacks for start-up companies is the lack of realistic expectations. Some tend to assume that lease-up to stabilization is the way to go, but when it doesn't turn right for them, they end up taking short-cuts to stay afloat.
Sometimes developers want to get too involved even after hiring the expertise of a management company. This doesn't work but instead leads to morale issues because the developer is always second-guessing the onsite leadership!
Marketing is also a great challenge for some senior living developers. There are those who don't believe that pre-marketing, especially five months before opening is a viable option. They tend to think that the industry is "need driven," so there is always a ready market.
Marketing aside, the integration of the latest technology has proved almost impossible to integrate into the senior living institutions. While there are improvements in the egress control, nurse call, emergency call, and life safety systems, there isn't a software solution that is easier for the line staff to understand.
Are you looking for a senior living home that will promote wellness for your loved one? Check out our blog to learn the best ways seniors can combat depression in assisted living homes.