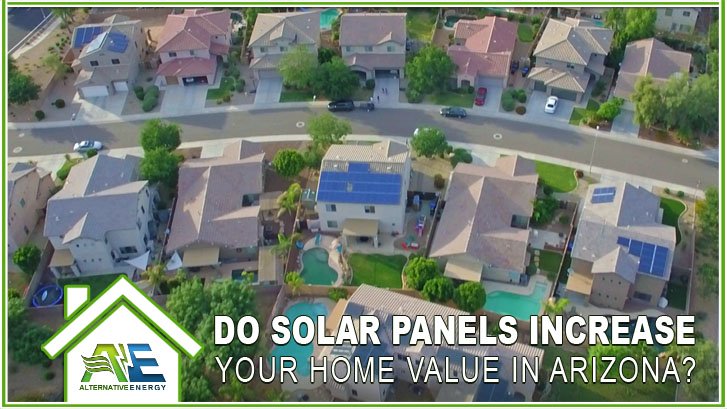 Do Solar Panels Increase Home Value in Arizona?
Yes, solar panels can increase your home's value up to 2%-3% in Arizona. On the other hand, choosing to lease solar panels will decrease your home's value. A leased solar system can lower a home's value by 3%-8% in Phoenix, Arizona.
Plan of Selling a Home with Solar Panels in Arizona?
Solar panels cost about $25,000 to install if you choose to purchase solar panels but most homeowners are being talked into leasing solar panels. While homeowners who own their solar panels will see an increase in their home's value, those who chose to lease solar panels will get back the value they expect when they go to sell. While leasing solar might save you money on electricity, it definitely does return the favor seeing that
One of the analysts Mike Orr with W.P. Carey School of Arizona State University reviewed recent solar home sales for The Arizona Republic and AZCentral said, "A leased solar power system can detract 3 to 8 percent from the value of a metro Phoenix home." This estimate is in comparison to a home that doesn't have solar. Interested home buyers won't know if they qualify they will qualify to talk over the solar panel lease. The monthly payment can be hundreds of dollars per month. The buyer will have to determine if it's worth it or not. This can decrease interest from potential home buyers. Homes with a solar lease sell for less money and/or sit on the market longer.
Sources say that evidence will need to be produced showing that your solar panels are lowering monthly electricity bills compared to a similar home in your area.
Leased Solar Panels are Not Included in your Appraisal Value
Another big reason leased solar panels decrease your home value is because Fannie Mae updated their requirements for appraising home with solar panels. Leased solar panels might not be included in the appraisal value of your home. About 75% of the homes in the Phoenix, Arizona area have a solar lease. This is because solar is cheap to install if you lease.
Should I Purchase Solar Panels to Increase My Home Value in Arizona?
Yes, you should purchase solar panels to increase your home's value in Arizona by up to 3%. Never lease solar panels.
What does "purchase solar panels" mean?
You pay cash or finance the solar panels through a lender.
What does "lease solar panels" mean?
The solar company owns your solar panels and you pay them a monthly electric bill.
Do solar panels add value to a home?
Yes, purchasing solar panels adds value to a home. On the other hand, leasing solar panels decreases the value of a home.
How much does solar add to property value?
According to Zillow, the median home value in Arizona is $252,900. Assuming solar increases your home value by 3%; your total property value increase would be about $7,587.
Do solar panels hurt the resale value of your home?
No, solar panels only hurt the resale value of your home if you lease solar panels.
Not convinced about going solar yet? At least take a look at: