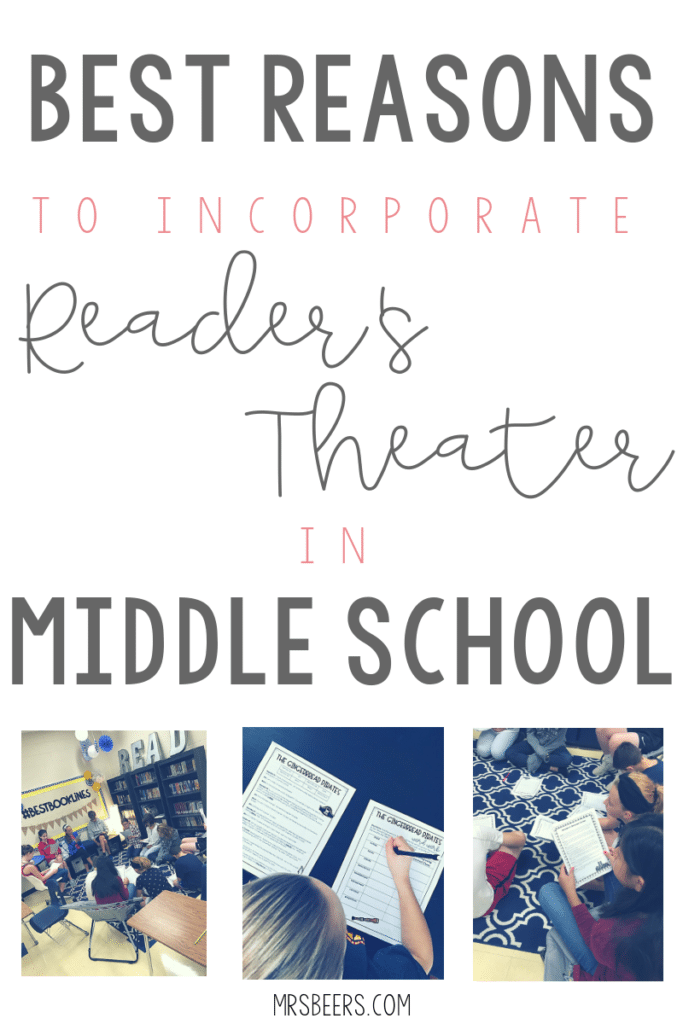 Best Reasons to Incorporate Reader's Theater into Your Middle School Classroom
Originally posted on https://mrsbeers.com/best-reasons-for-readers-theater-in-middle-school/
Reader's theater is the perfect tool to add to your middle school ELA classroom for so many reasons-it is interactive,highly engaging, enhances student fluency, and targets and enriches reading comprehension, while strengthening vocabulary.  Here is why I decided to make it a part of my ELA classroom…
#1: Reader's Theater engages ALL classroom readers!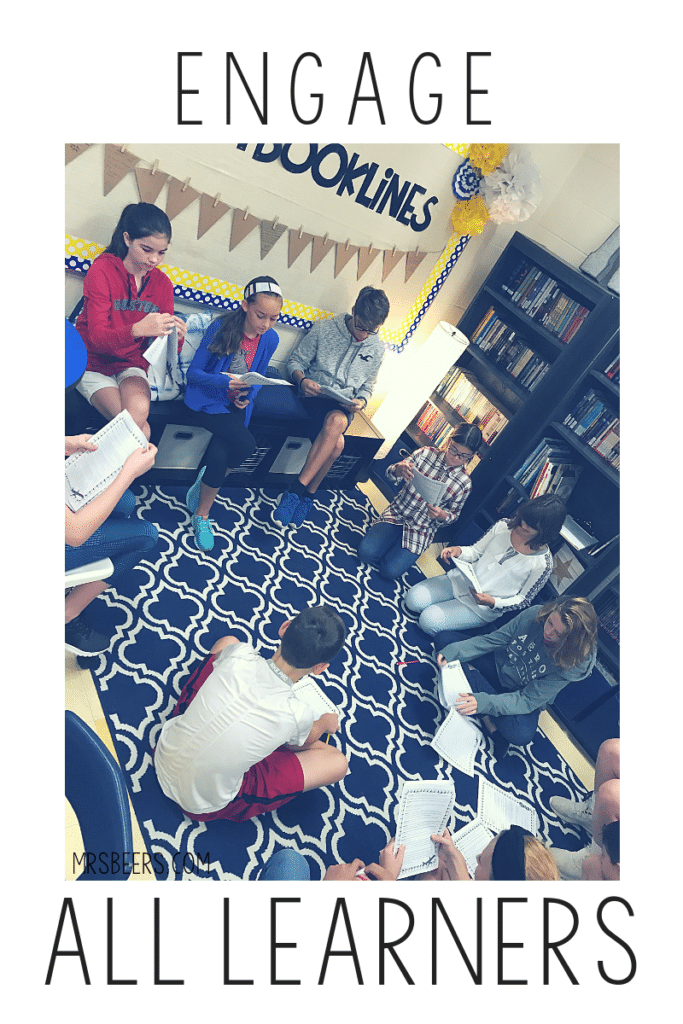 Sitting in a classroom desk for the majority of a school day can be tough on anyone, let alone active middle school students.  Getting students up from their seats by performing a reader's theater script, is a perfect way to add movement to student learning.  In addition, when students are given the part of a character that allows them to transform and interact with peers, they are much more engaged in their learning process.
#2: Reader's Theater enhances FLUENCY!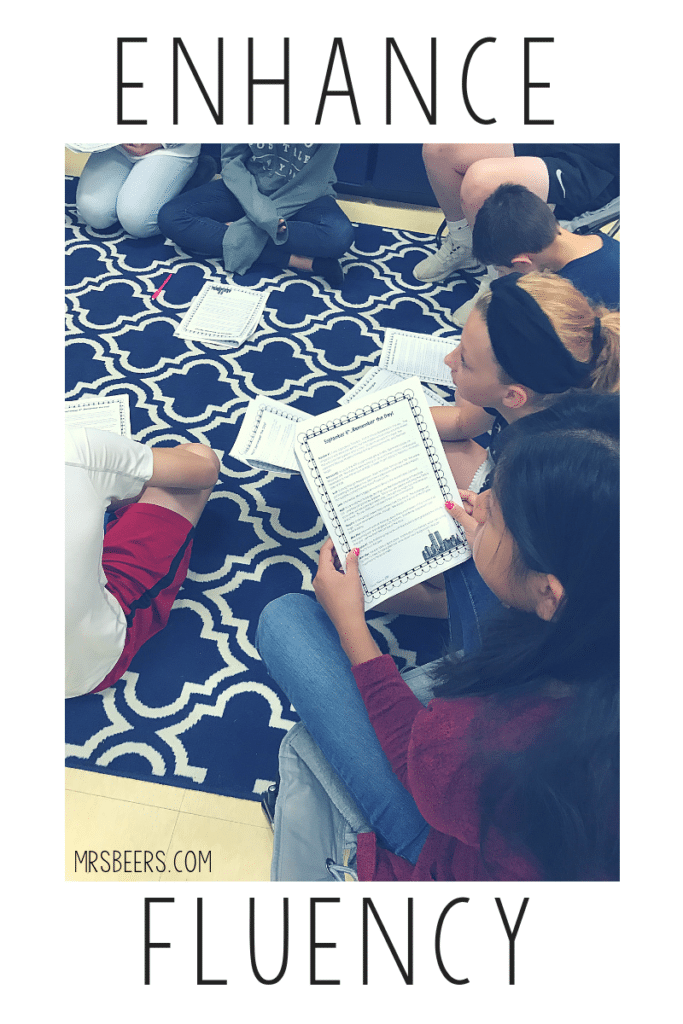 Each year tends to begin the same, with a great deal of data gathering and analysis to figure out just where our students are as learners in our classrooms.  However, one year in particular, I found that as I began administering DRAs and weekly fluency assessments, a majority of my 6th graders were struggling readers.  Fluency was low, comprehension was limited, vocabulary was a weakness, and many of my students struggled to connect with the texts they were reading.  While there were so many components of reading to tackle, I found that the easiest part was to get reader's theater scripts in their hands that they would LOVE, and give them the opportunity to perform.  By reading scripts aloud, multiple times, student fluency has improved.
#3: Reader's Theater strengthens COMPREHENSION!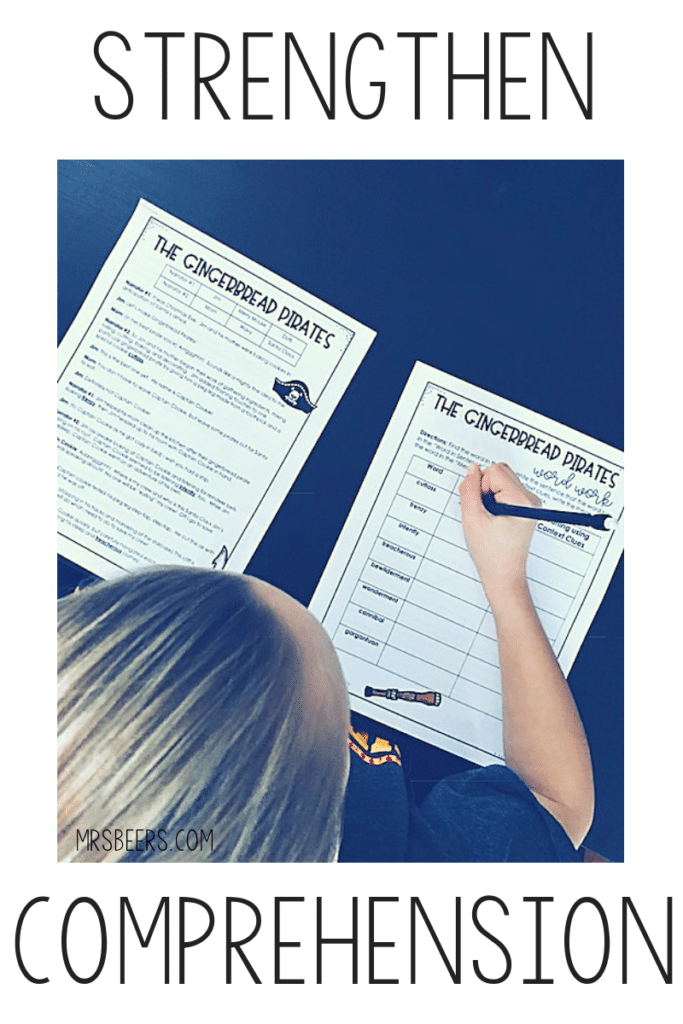 When students have text that makes them feel connected, they don't want to put it down.  Reader's theater scripts are the perfect classroom resource to encourage thoughtful reflection and strengthen comprehension when reader response questions are included or discussed with a script.
I incorporate reader's theater into my 7th grade classroom by:
Finding a script that is ideal for my middle school learners.
Copying the passage and extension activities for students.
Giving students 2-5 minutes to preview the passage and determine which character they might like to perform
Based on class size, I may be able to have two different groups perform the same play.
Displaying characters/parts in the classroom for students to see.
Pulling craft sticks with student names to make character selection most fair.  As I pull a student's name, they get to pick which part they would like to perform.
 Writing the student's name next to the character/part as a reminder.
Once all parts have been selected, giving students another 2-5 minutes to scan through to locate their part.  And, finally, beginning the passage.
Reading the script aloud as many times as I find suitable to enhance student fluency and comprehension.
Having students complete all corresponding work connected to the selection including: reader response questions, context clue word work, journal prompts, and summary work.
As teachers, we know EXACTLY what our students need to grow and thrive in our classrooms, we just don't always have the time to create those tools and resources.  If you want to enhance fluency, comprehension, context clue word work, and writing, reader's theater resources are the perfect tools to add to your instruction
Ready to try reader's the theater in your class? Utilize my top-rated bundlefor easy implementation…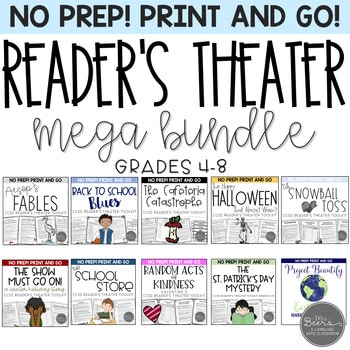 You will quickly find that reader's theater is such a versatile tool and will easily engage your students, enhance fluency, and strengthen reading comprehension.