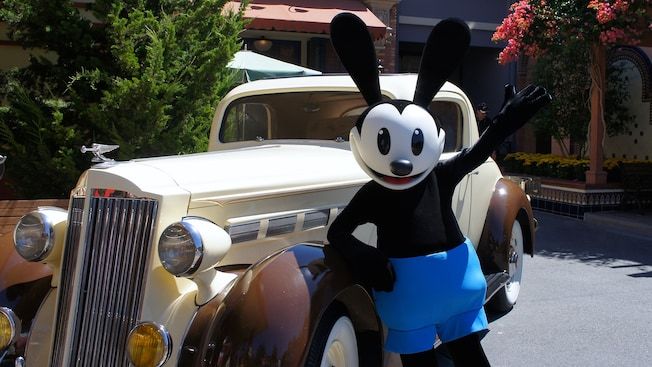 Disneyland Easter 2020: How to Find the Easter Fun, Treats, and More!
Photo From cloudfront
Originally Posted On: https://disneydose.com/disneyland-easter/
Disneyland celebrates Easter for a few weeks around the actual holiday, which falls on Sunday, April 12th 2020 this year, and there are usually plenty of themed treats and entertainment! If you're visiting Disneyland this time of year it's also Spring Break season at the Disneyland Resort so it's a great time to refresh on what to expect in the Spring season in our guide!
Looking for information on Easter at Disney World? Read our guide here!
Our Disneyland Easter guide for 2020 is here to help you plan for everything you should know from Easter fun to Spring Break crowds!
Discount Disneyland Tickets
Our favorite Disney-approved re-seller, Get Away Today,offers the best Disneyland discount tickets around. In addition to great discount prices, their customer service and easy support is absolutely fantastic. They have an entire department dedicated to making sure every order has a wonderful experience and they are on-call to help you during your vacation if you need them.
Buying tickets from Get Away Today is easy and convenient since all their tickets are sent electronically. You can take their vouchers and head straight to the gate without needing to wait in any ticket booth lines. They also offer layaway plans so you can pay off your vacation over time.
Disney just announced a huge ticket sale for travel before May 21, 2020. When you combine this new discount and our exclusive added discount from our travel partner, you will save $91 when you purchase tickets for children 3-9.
This is a massive savings! Book your discount tickets NOW >
Even Bigger Discount: If you live in Southern California* adult's get this great discount too! You will save $108 per ticket when you purchase a 3-day ticket for adults and $91 for children 3-9. An added benefit for SoCal tickets is that you can use your three visits any day before May 21, 2020.
Book SoCal discount tickets NOW >
You can read my review on my personal experiences booking through Get Away Today and how much you can save here!
Disneyland Easter Activities
The main activity for kids for spending Easter at Disneyland is the Disney Egg-stravaganza which allows guests to scavenge around the Disneyland Resort area looking for Disney themed Easter eggs.
Disneyland Easter Egg-Stravaganza
The Disneyland Easter egg hunt begins about two weeks prior to Easter Day at Disneyland and has quickly become a beloved event at the resort.
Guests can purchase a map and sticker set from designated locations around the Disneyland Resort and then they will go on a scavenger hunt around the park to find the corresponding eggs on the map. When the egg is located, guests place the sticker on the map for each egg, and then return the map to where it was purchased to receive a collectible egg prize.
Map Purchase Locations for the Disneyland Easter Egg Hunt
The cost of the maps are $6.99 (no annual passholder discounts apply). The three maps are different based on the corresponding location where they are purchased but the prize remains the same. Since the event is also offered in Downtown Disney there's no need for park admission to participate.
Easter at Disneyland Character Meet and Greets
Disneyland brings out all the Easter themed characters this time of year so if there's any favorite Disney bunnies on your meet and greet list then better get out your autograph book!
This is a great time to find rare characters at the resort so you can expect many of these meet and greets to be extremely popular. I recommend downloading the Disneyland App and checking meet/greet times throughout the day. Even with the most popular character you can avoid large lines if you show up ten minutes before their scheduled arrival.
You can typically find rare characters like Brer Rabbit, White Rabbit, Thumper, Rabbit (Winnie-the-Pooh), Roger Rabbit, and Oswald the Lucky Rabbit. You can also meet Mickey and Minnie in their Easter finest along with the Easter Bunny!
Disneyland Easter Treats
Like with most holidays, you can expect to see a variety of Easter themed desserts in many of the bakeries and candy shops around the Disneyland Resort. You can find Easter cake pops, cookies, caramel apples, and more!
To find the best treats try stopping by these locations:
One of the favorite treats from many guests this time of year are the peanut butter filled eggs and the carrot cake at Jolly Holiday Cafe!
Easter Celebrations at Disney Resort Hotels
It's typical each year to see some buffet brunch options at the different Disneyland Resort hotels. While some of these experiences are expected each year, it's best to check with the hotel prior to your visit to make reservations and confirm.
You could also consider enjoying character dining at Disney's Paradise Pier Hotel and Disney's Grand Californian Hotel and Spa's Storyteller's Café to have a special Easter meal with Disney characters.
Although not a buffet, Disneyland Hotel's Steakhouse 55 alters their afternoon tea specialty with an Easter theme. Enjoy specialty sandwiches and desserts with a spring flair alongside your favorite iced or steamed tea. This specialized presentation is offered Fridays, Saturdays, and Sundays starting a few weeks prior to Easter weekend.
Spring Break Crowds Tips and Tricks
Easter falls right in the midst of Spring Break season at the Disneyland Resort so you can expect to see larger numbers of people visiting. The good news is that Disney pulls out all the stops during peak times of the year with longer operating hours, more entertainment shows, and plenty of cast members on hand to make sure everything is operating smoothly.
Here are some tips to help you plan ahead and enjoy your visit regardless of how busy the parks can be!
Book a dining package for anticipated nighttime shows
Arrive early to the parks every day. Even on an extremely crowded day, being there 30 minutes before the park officially opens allows you to experience the park with smaller crowds. Those two or three hours before 11AM are the best- don't miss out.
Read our full guide on handling crowds!
Visiting on Easter day? Make your lunch/dinner reservations the instant they become available 60 days prior to the date- this is a popular date for dining. To book a meal reservation at the Disneyland Resort, head to the official Disneyland website or call the reservation hotline at (714) 781-3463.
Plan Your Visit to Disneyland!!
We have a team of writers covering the most sought after Disneyland and Walt Disney World planning tips. Sign up for our newsletter over at Mickey Visit for exclusive discounts on tickets, hotels, and dining along with ultimate guides to planning your vacation. Join the Mickey Visit FREE newsletter here>