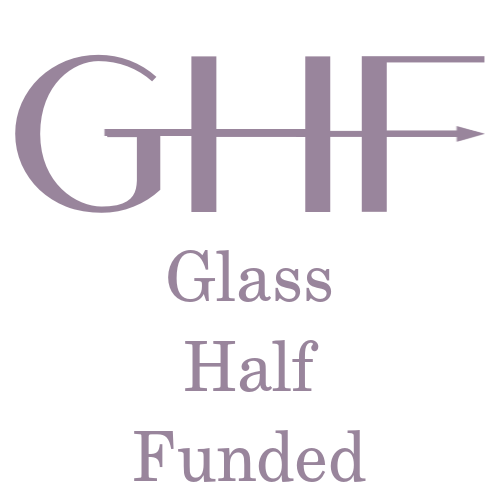 Casey Tierney Launches Glass Half Funded for Women in Financial Technology
FOR IMMEDIATE RELEASE
Charlotte, NC, February 9, 2021 – Casey Tierney is on a mission to help women develop a larger presence in the field of financial technology with her new website. Glass Half Funded is designed to help women in finance learn and grow with the resources provided.
Casey Tierney is a very educated woman herself, and she is thrilled to be sharing new information with others. Tierney is a certified public accountant as well as a chartered financial analyst charter holder. "I'm passionate about working towards a world with more balanced and equitable power structures." said the creator of Glass Half Funded.
The website is filled with different articles, all written by Tierney, which are designed to help educate females and guide them in the financial industry. "I think the best way to help increase the female representation in the industry is through the power of knowledge." said Tierney.
Topics range from a wide variety of useful information. The articles on this website fall under three categories; careers, mentorship, and venture capital. The website is designed in a simple manner, for users to be able to navigate it with ease.
Tierney prides herself on the positive mindset she has regarding her passion. In keeping up with this tone, she has made up a list of the top female venture capitalists. This list serves to show how various women have risen to the top of the ladder, and to provide inspiration to show that it is possible for anyone to make it in the financial industry. Several other articles are dedicated to the top female venture capitalists so that we can learn more about these inspiring women.
The website also emphasizes the importance of mentorship, because rising to the top is no easy task. There are articles dedicated to finding a mentor as well as being a mentor. These articles remind us that helping each other is very important in an industry such as finance.
Glass Half Funded is also present on social media. You can find them on Facebook, Instagram, and Pinterest! There is also a contact tab, so that you can share ideas with Casey, or simply to connect! Simply list your contact information, leave your message, and in no time you can expect a response!
Women in venture capital are largely underrepresented in the field, and it is Tierney's goal to change this.
Tierney clearly stated her goal, "I want gender parity in the finance industry." While this may be a tall order, she is certainly on the right path in creating a website dedicated to helping women in finance. Visit her website today at https://glasshalffunded.com/.
About Glass Half Funded:
Casey Tierney launched her website out of Charlotte North Carolina. She wanted to provide a community for professionals who are passionate about diversity in leadership. Whether you are at the top of the corporate ladder, or the bottom, or are running your own business (or dreaming of it), she believes change can and should come from all directions.
Contact Information:
Casey Tierney
Glass Half Funded, Charlotte, North Carolina
704-759-6597
https://glasshalffunded.com/